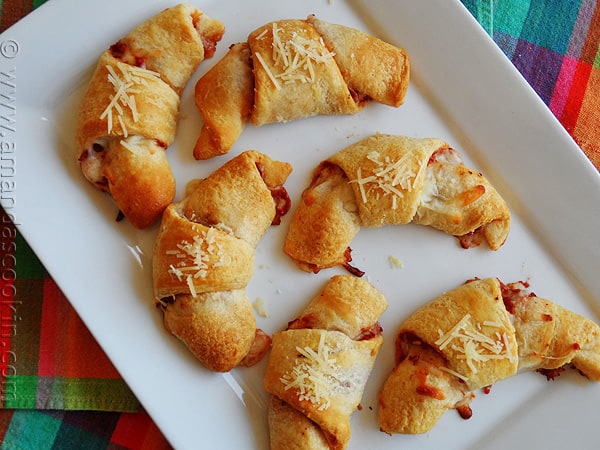 These tasty little hand held treasures have just the right amount of pizza sauce and melty cheese all rolled up inside a flakey, tender crescent! These little gems are perfect for game day or great as an after school snack. These will be on my Super Bowl platter this year.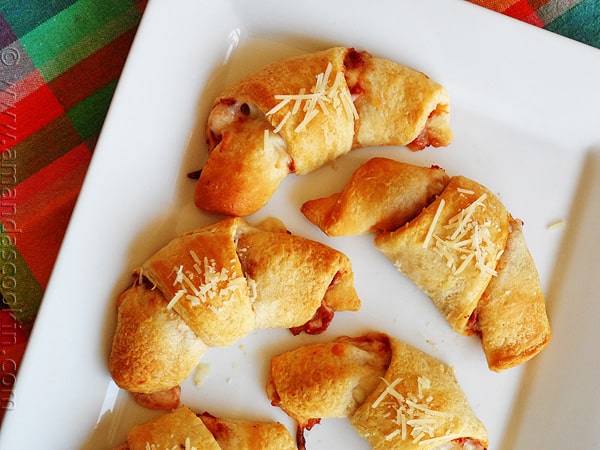 You can keep them as a cheese only roll up, or add small amounts of chopped pepperoni or cooked pizza sausage, I think chopped onion and green pepper, and maybe some diced mushroom would be awesome too!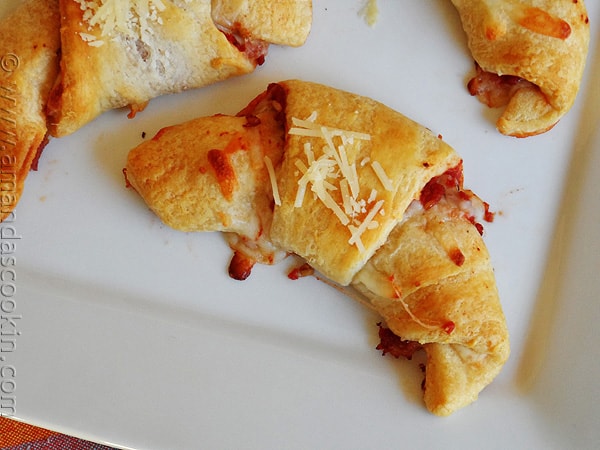 I found this pizza roll-ups recipe on Sargento's website. These are very easy to make with store bought or homemade pizza sauce, shredded mozzarella cheese and shredded parmesan cheese.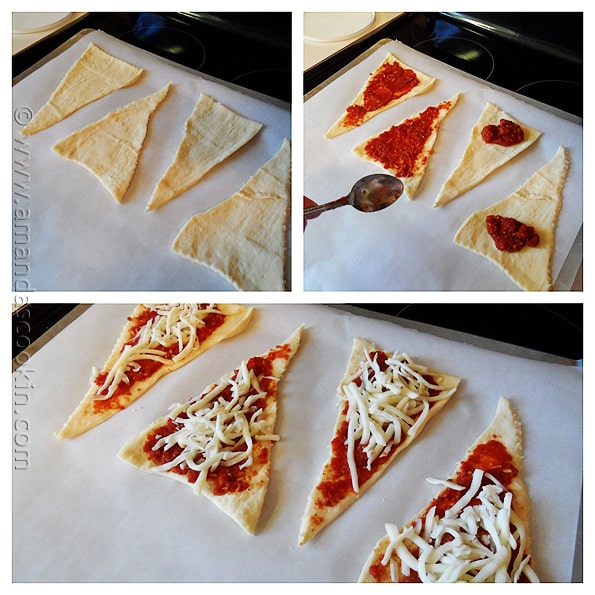 They are really simple. Unroll crescent dough and separate into triangles. Spread with a thin layer of sauce and sprinkle with cheese.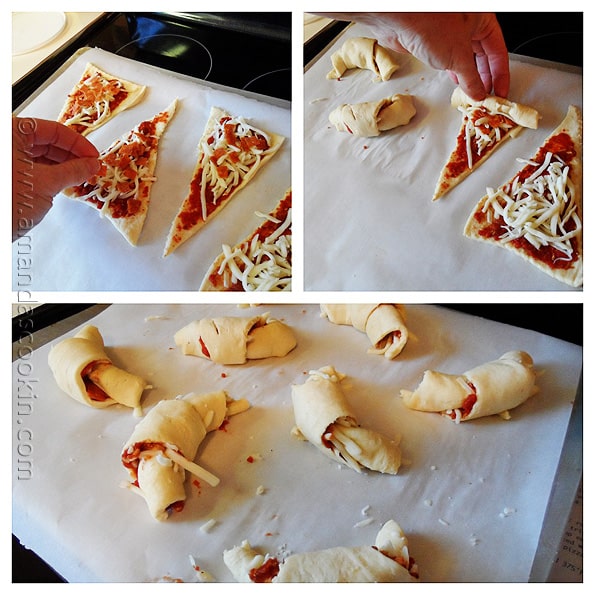 Add pepperoni or whatever else you like, or just leave them as cheese only. The recipe says to add Italian seasonings, but my sauce already has that in it so I left it out. Roll them up and bake. I added the Parmesan at the end.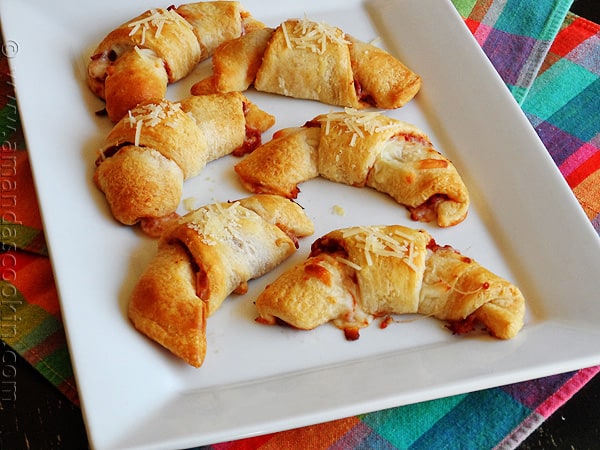 The kids loved these. I'll definitely be making a bunch of these for the big game. They are great finger food. I'll probably serve some warmed pizza sauce on the side as well. Great for dipping!
Sargento did compensate me for the time I dedicated to making this recipe and putting this post together for you, however my opinions on flavor and preparation are 100% mine. :)