This Light Tuna Noodle Skillet Casserole has been one of our go-to recipes for busy weeknights for many years. It's a quick, crazy-easy, skinny version of a tuna casserole with a healthy serving of vegetables and a small amount of dairy, yet it retains a comfort-food feeling.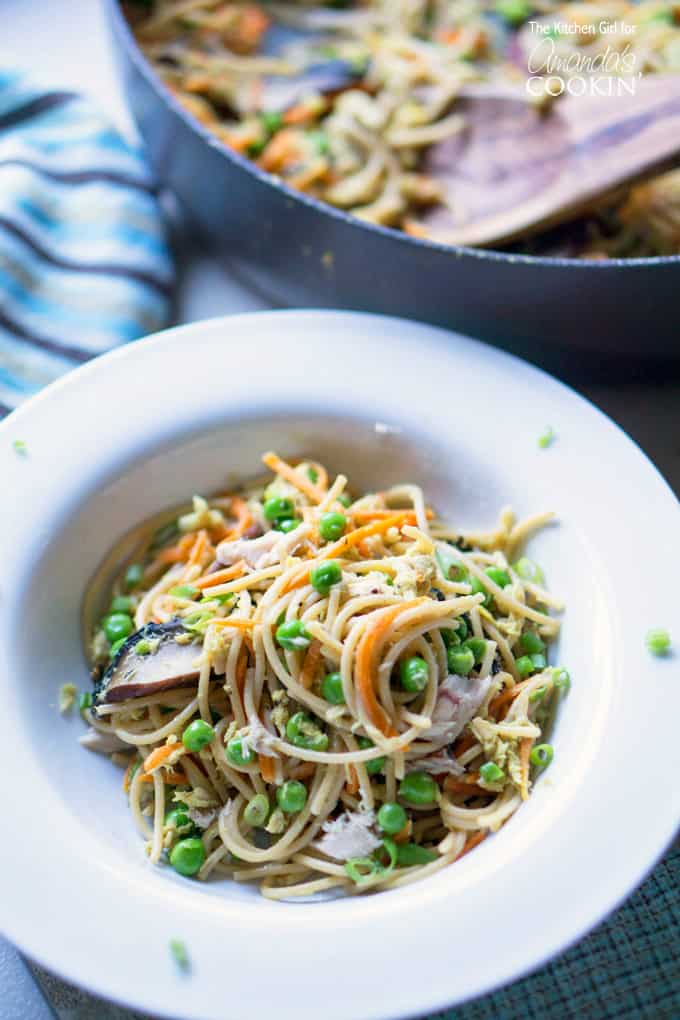 Tuna Casserole Skillet
I'm a complete sucker for ooey, gooey, stretchy-cheesy dishes. Traditional tuna casserole usually falls into this category, as it should. But sometimes, I want a lighter-style, tuna casserole that isn't accompanied by an overload of calories from dairy products. Knowing that I'm not alone, I created this alternative tuna casserole recipe.
The Sauce Hack
The sauce in this tuna skillet recipe relies on one of my favorite kitchen hacks for cooking pasta. Basically, we hold back some of the pasta water (after cooking it) to use to make the sauce. This is no new discovery, but does it ever come in handy for knocking down fat calories from dairy or oil found in traditional white pasta sauces or casserole ingredients. (See recipe below for steps).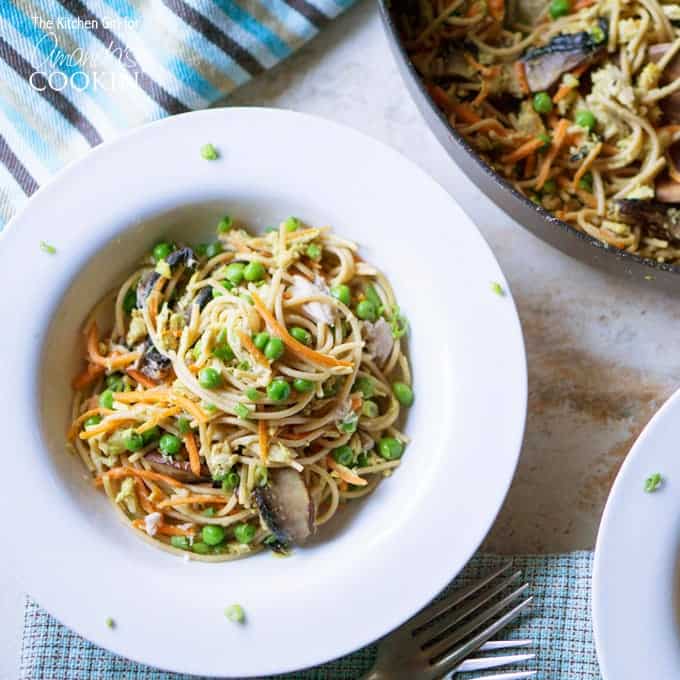 I've been making this tuna skillet recipe for years and it's always as easy as it was the last time I made it. Once you make it, you'll probably feel the same way. In fact, you kind of feel like cooking should be harder than this, but it's not.
Want more light, busy night, skillet-dinner recipes?
Check out this Italian Fried Rice made with ground turkey and vegetables. Or, feed a small army with this Magic Wand Any Sausage Skillet Meal. Both entree recipes were created with busy people in mind who want to combine nutritious ingredients with convenience.
There are affiliate links in this post. That means if you buy something from that link, I will earn a small commission, but it won't cost you anything additional.
Ingredients you'll need for this recipe:
4 oz angel hair pasta noodles (2 cups cooked)

2 tablespoons olive oil

1 cup carrots

2-3 chopped green onions

1 portobello mushroom

1 cup frozen peas

1 (7-oz) can albacore tuna

1/2 cup 1% milk

1/2 cup pasta water

1/2 teaspoon turmeric powder (optional)

1/2 teaspoon salt

black pepper to taste
Tools you'll need for this recipe: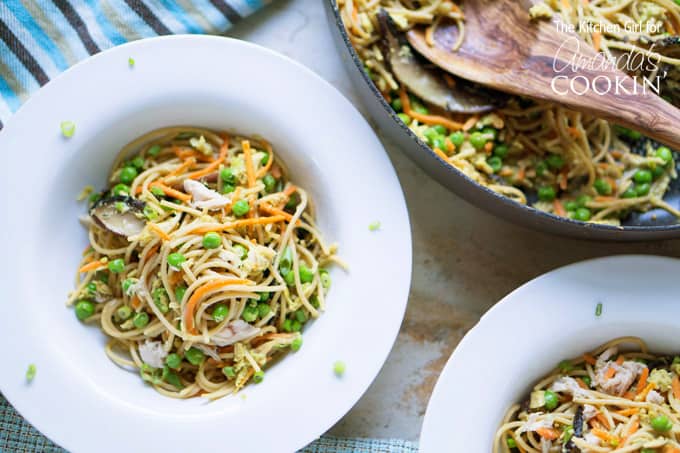 SCROLL DOWN FOR THE PRINTABLE VERSION OF THIS RECIPE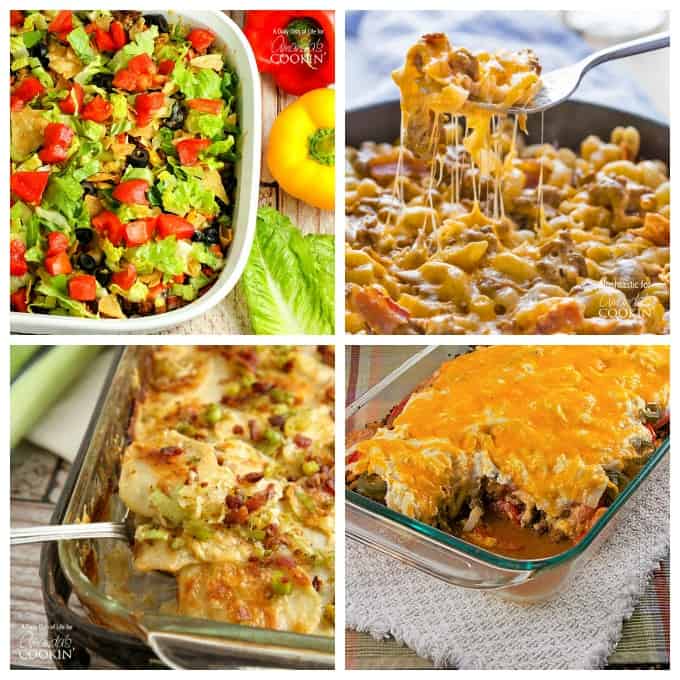 More casserole recipes you might like: