When you think of Teriyaki, do you think of sweet and salty flavors, crunchy vegetables, and savory meats? You most certainly will with this dish. Asian food prep and weeknight meals just got easier with this super simple recipe for Teriyaki Chicken and Rice.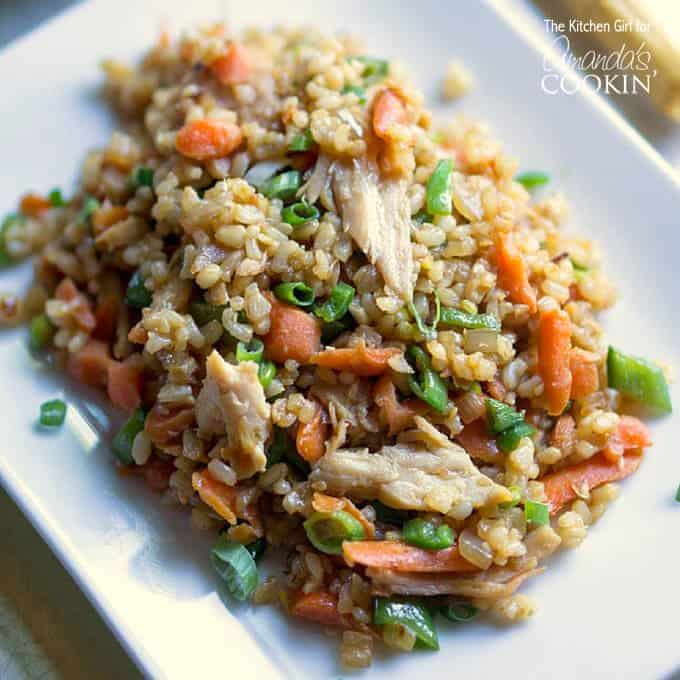 Teriyaki Chicken and Rice
This recipe might just be the quickest busy-night meal I have in my back pocket. It looks and tastes like I worked to make it happen, but the secret to my efficiency is really in the store-bought rotisserie chicken breast and bottled Teriyaki sauce. Well, those, along with my precooked rice, which I almost always have on hand. And when I don't, the rice cooker makes it on-demand, in a flash.
The steps in this recipe couldn't be quicker! Once you've shredded the chicken, chopped a few vegetables, and sautéed everything together, this meal is pretty much on your dinner table in a flash.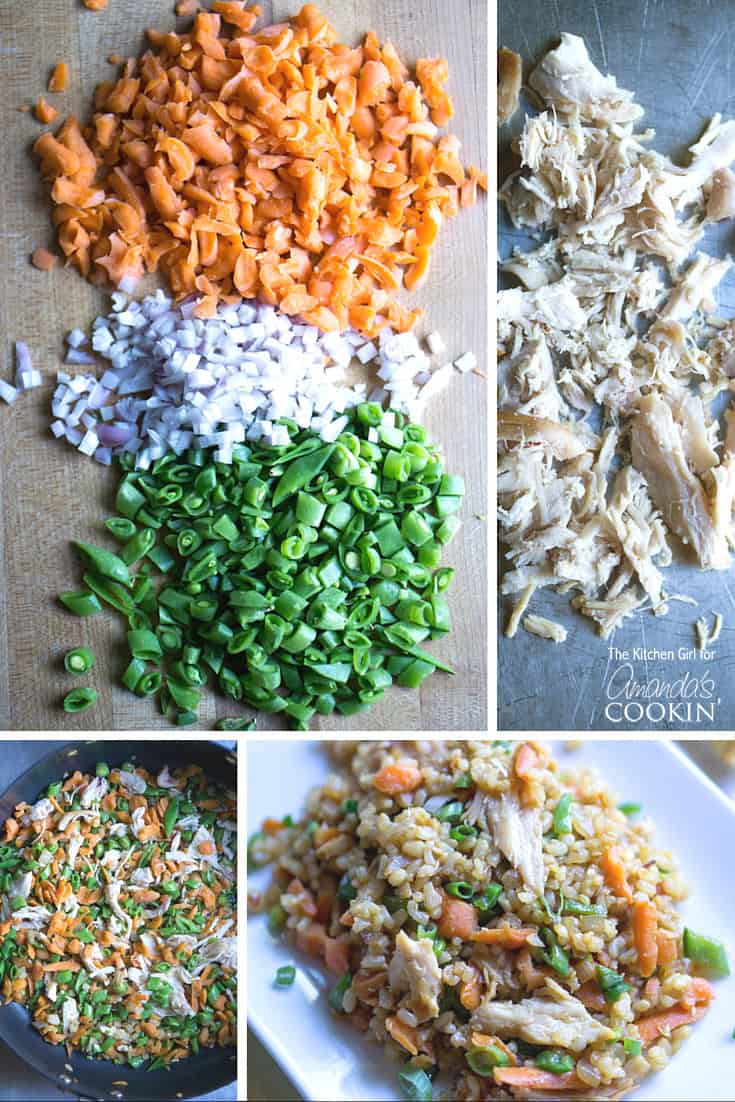 There are affiliate links in this post. That means if you buy something from that link, I will earn a small commission, but it won't cost you anything additional.
Ingredients you will need:
2 tablespoons olive oil
1 cup carrots
1 cup snap peas
1 large shallot
1 cup pre-cooked rotisserie chicken
1/2 cup bottled Teriyaki sauce
2 cups cooked rice, white or brown
Tools I use for this recipe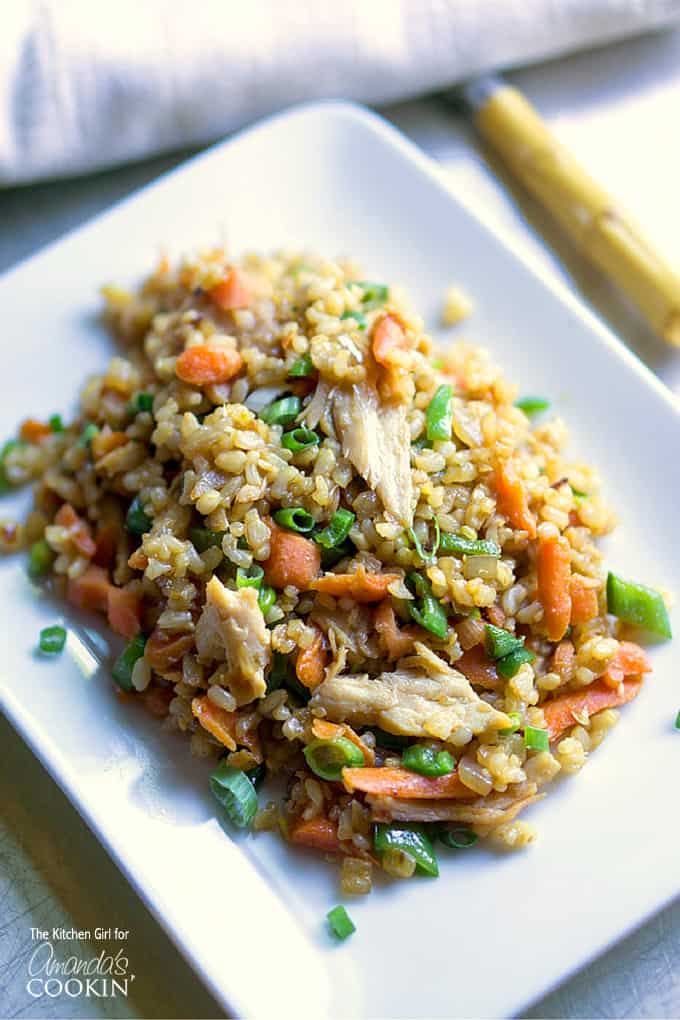 Are you thinking about Teriyaki Chicken and Rice as a weekday lunch? You're on the right track because this dish is even better the second or third day, warm or cold. To reheat, you can microwave it or pan-sauté it again until warmed through. Or, eat it cold. Your choice.
Need a few more ideas to turn your pre-cooked chicken into Asian-inspired meals, grab my Asian Quinoa Slaw Salad With Sesame Ginger Vinaigrette or my Easy Peasy Fried Rice. Both recipes are perfect for this and also easy to make.
SCROLL DOWN FOR THE PRINTABLE VERSION OF THIS RECIPE
MORE ASIAN INSPIRED RECIPES YOU WILL LOVE:
If chicken is your mainstay, this recipe for Kung Pao Chicken is the perfect weeknight meal.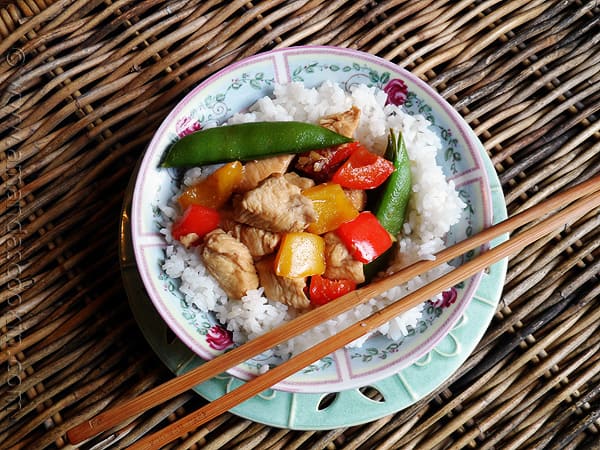 If it's stir fry that you love, this Peppered Pork with Sweet Peppers is one of my all time favorites.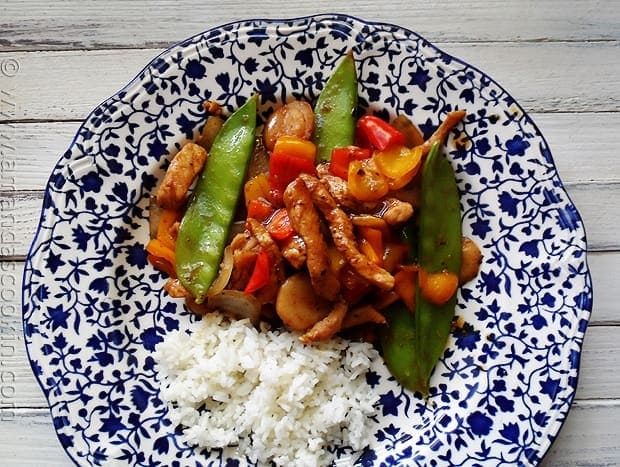 I also love beef stir fry and this dish married with tomatoes and peppers is positively delicious!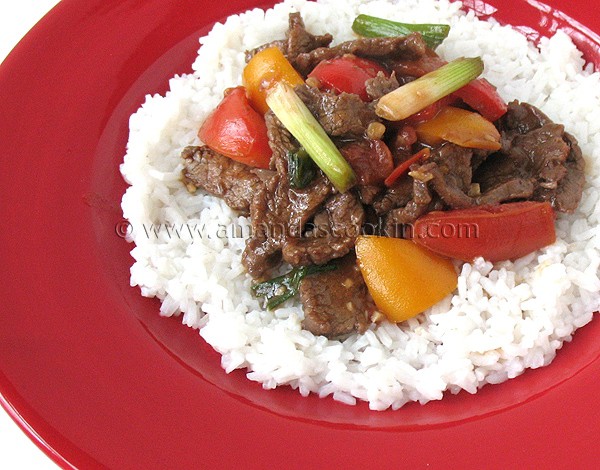 Want even more free recipes? Be sure to subscribe to my newsletter for FREE recipes and craft ideas sent to your inbox every week.