This Maraschino Cherry Bundt Cake became an instant favorite of mine. Cherries are one of those fruits that you either love or you hate. I'm of the love variety. I adore maraschino cherries and probably just about anything you can make with them.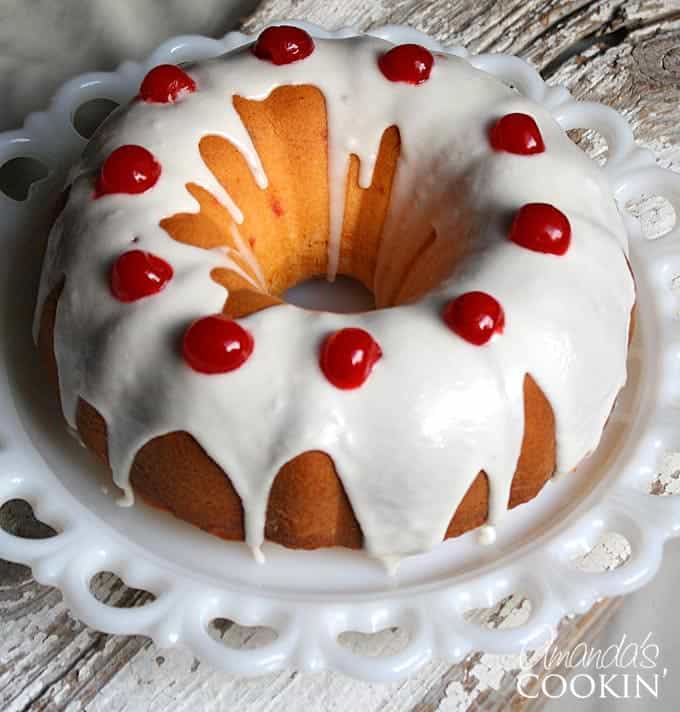 I've made my fair share of cherry flavored cake in the past, including one of my favorites, this cherry cake that is topped with a cherry flavored cream cheese frosting. These cherry cupcakes only use three ingredients, and for some rustic fun, this cherry almond cake is baked in a cast iron skillet. I've even made my own homemade cherry pie filling! I can't help it. I have loved cherry since I was a kid. When everyone else ate apple pie, I had cherry pie. Even at Dairy Queen I wanted the cherry dipped cone!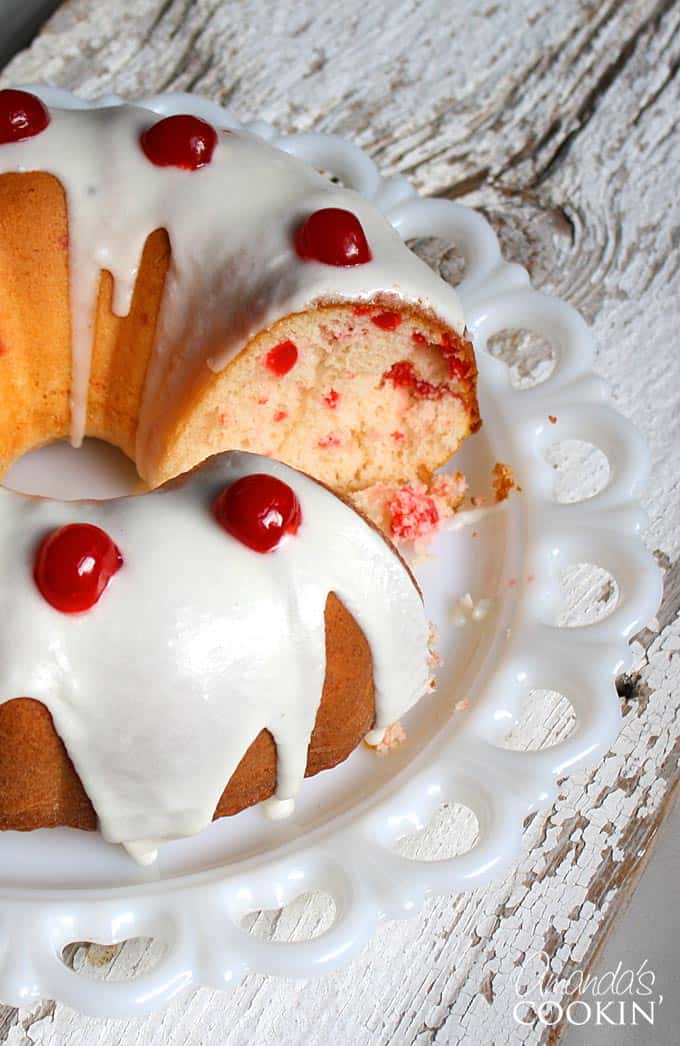 Maraschino Cherry Bundt Cake
This particular recipe is made using a white cake mix. If you prefer to use your own homemade white cake simply add in the almond extract and maraschino cherries that are listed in my instructions below. If you are a cherry lover, you will definitely want to try this beautiful Maraschino Cherry Bundt Cake for your next party or get together. It's a simple recipe that has a great presentation.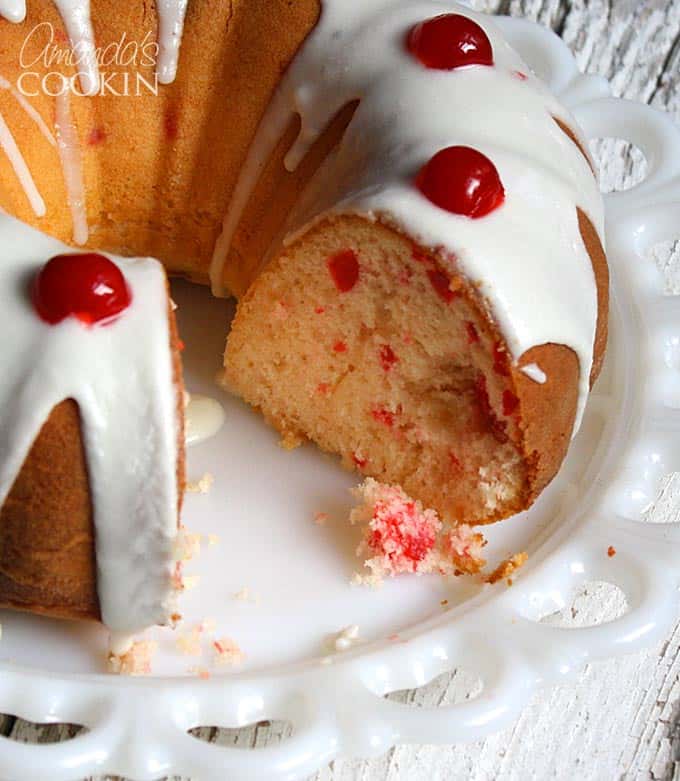 I also made an almond butter glaze to go with this maraschino cherry bundt cake recipe. There's something about the flavor of almond extract paired with cherries that makes me swoon! I found the original recipe on Your Cup of Cake in cupcake form, so I adapted it to make a bundt cake. If you check out the cupcake recipe you will see that she suggests that you can use milk or buttermilk and also instead of yogurt, sour cream will do the trick. She also makes an almond buttercream that sounds amazing!
There are affiliate links in this post. That means if you click through AND purchase something, I will earn a small commission. This does not cost you anything additional. Thanks!
For the cake you will need:
1 box white cake mix
3 eggs
1/3 cup oil
3/4 cup milk
1/2 cup vanilla Greek yogurt
2 teaspoons almond extract
1 cup Maraschino cherries, drained and coarsely chopped
Butter and flour for the pan
Tools you will need:
For the glaze you will need:
2 tablespoon unsalted butter, melted
1 1/2 cups powdered sugar, sifted
1/2 teaspoon almond extract
2-3 tablespoons milk
5-7 Maraschino cherries, halved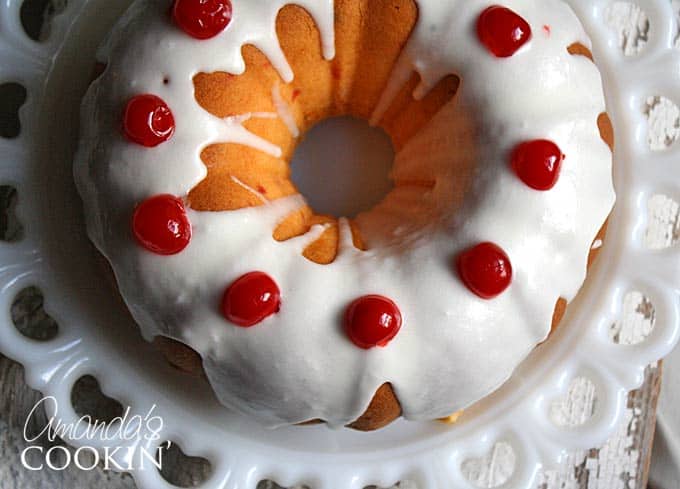 You can print out the full recipe below. If you try it and like it please let me know! This Maraschino Cherry Bundt Cake is a new favorite around here. :) Want to get my all time favorite easy dessert recipe? Click here.