I've made several German recipes for my kids' high school German classes over the last few years. The assignment was to make or bake a German recipe and everyone in the class enjoyed the snacks. My daughter decided she wanted to try real homemade German pretzels when she was a Freshman. So I set out to find an authentic German pretzel recipe.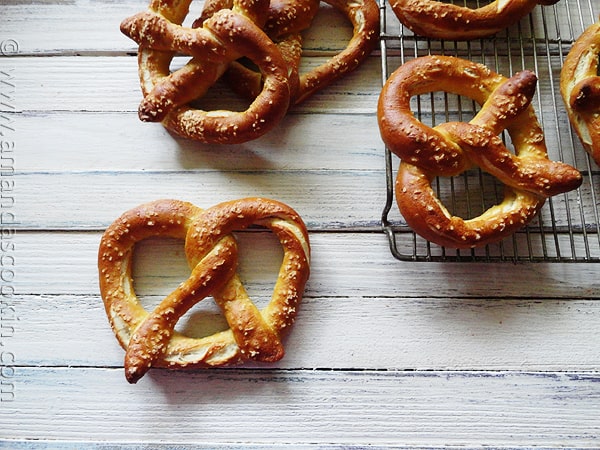 Homemade German Pretzel Recipe
Previously I had made Bretzel Rolls, so luckily I was already prepared for this. The Bretzel rolls were delicious and reminded me of a restaurant I used to go to. For this same class assignment we also made mini lemon cakes and Partybrot.
I found this pretzel recipe on the blog La Cerise. It's run by Astrid who lives in Zurich and bakes up some true masterpieces. This German pretzel recipe was originally adapted by Astrid from a German website.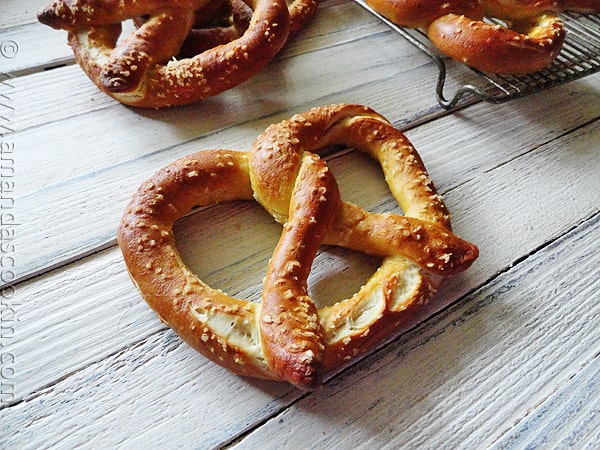 I've calculated the adjustments from metric to standard, so I was very pleased that our homemade German pretzels came together so well.
The first time I made them they were considerably smaller than I expected. Mine looked quite a bit fatter than Astrid's, so when I made these again, I made sure to roll out my ropes longer.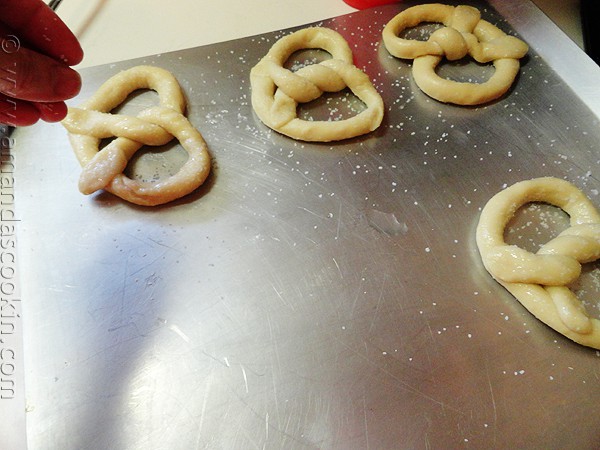 That was back in February of 2009. Fast forward a few years and I've made these homemade German pretzels several times.
Baking Soda Bath
Have you ever wondered why pretzels, which are made essentially from bread dough, have that lovely brown crust when a loaf of bread does not? Pretzels get that wonderful brown crust from something called the "Maillard process". While I won't take you back to science class, I can tell you that this process is a het activated reaction between small sugars and amino acids.
"Dipping dough in lye alters the ratio between sugar and protein, because lye breaks proteins present in the dough into smaller bits. Those are the small amino acids that then combine with sugars in the dip to create the flavor compounds at the pretzel's crust." [Source: Wisconsin Public Radio Ideas Network]
Since you can't really find lye at the grocery store, you can use a baking soda bath to get the same results. The chemical reaction takes place in the baking soda bath, and after baking in the hot oven you'll get that beautiful brown crust that pretzels are so famous for.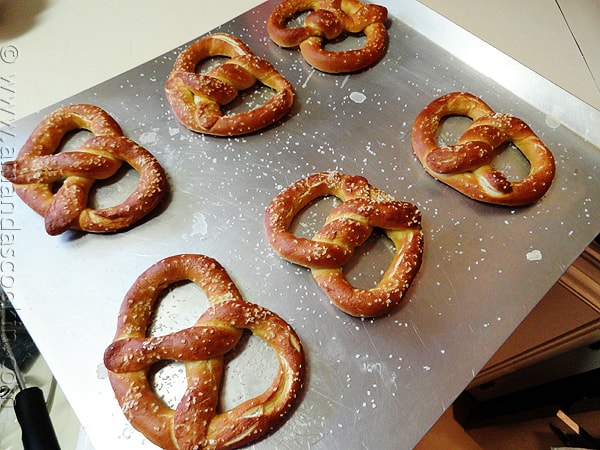 Authentic German pretzels are a little smaller and not as fat as the kind you get at the county fair or local food stand. So don't expect the same pretzel that you buy from the street vendor or food truck.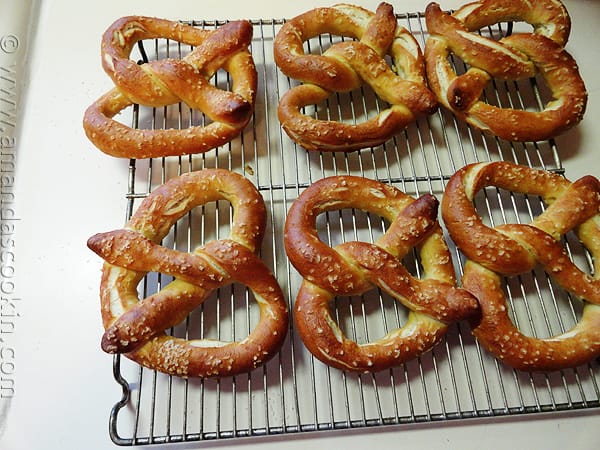 They are delicious though and you should definitely try them. Besides, the process is actually quite fun. Who knew science could be so delicious?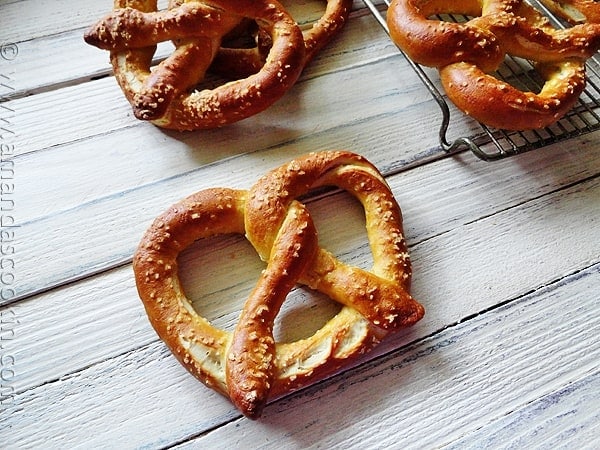 More Pretzel Recipes
This post originally published on February 19, 2009