These herb buttermilk biscuits are flaky, buttery, and have so many layers! Everything you look for in homemade biscuits made slightly healthier and ultra-herbier. These biscuits would pair beautifully alongside this To Die for Pot Roast!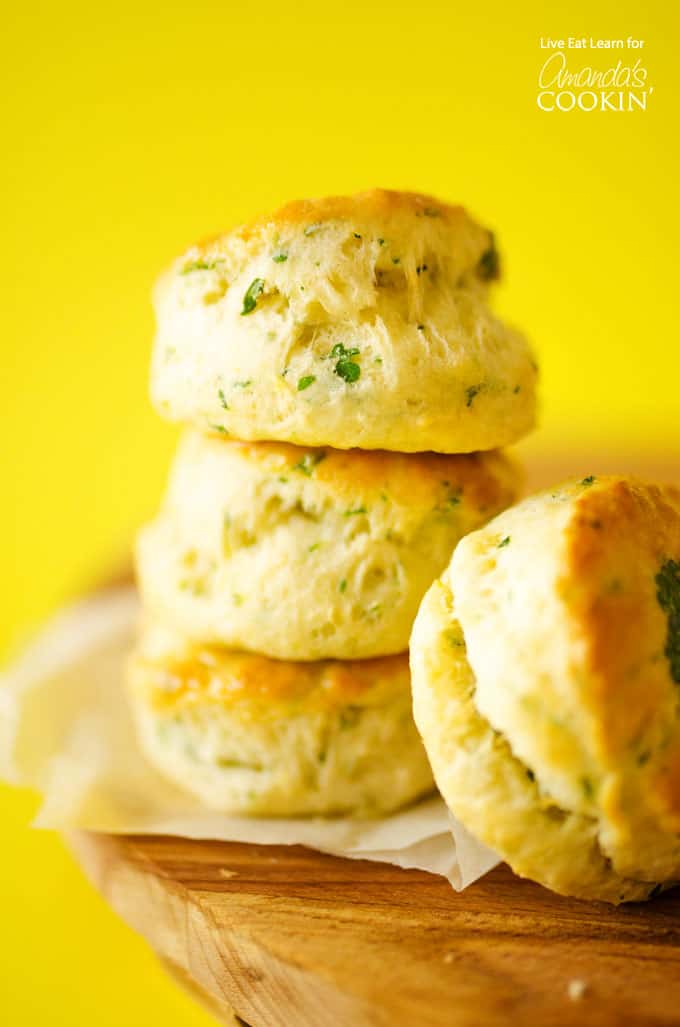 Herb Buttermilk Biscuits
Now that I live in the Netherlands, I've been trying to learn to cook the great American classics. You know, the classics you can really only get in America, like mile-high apple pie, fluffy pancakes, and flaky herb buttermilk biscuits.
So with most of those options not being the healthiest choice, I thought I'd show you how to make slightly healthier homemade herb buttermilk biscuits by using Greek yogurt- that way you can still enjoy the delicious temptations of flaky, buttery, warm biscuits with a little less of the guilt.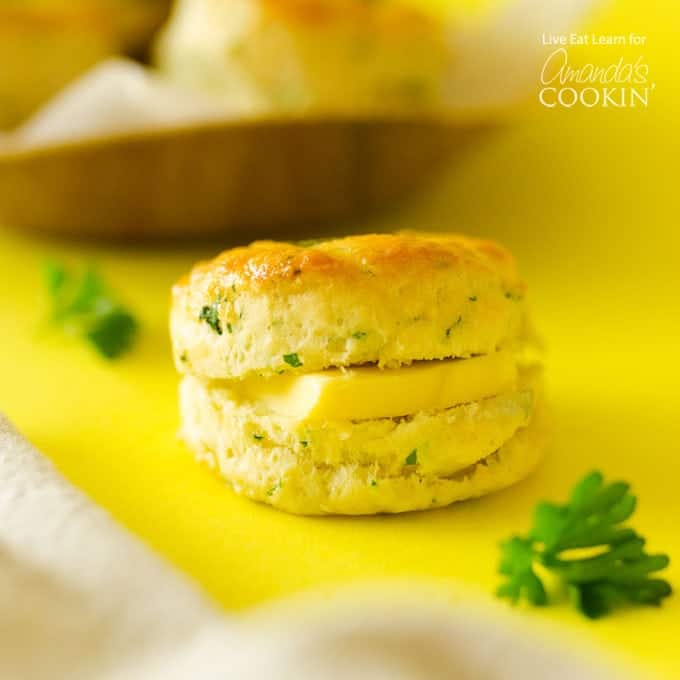 The secret to flaky, layered biscuits is in keeping everything really cold. By keeping the butter as cold as possible while forming the dough, it will flatten into many thin layers as you flatten out the dough, fold it in half, then flatten it out again. These layers of butter will help the dough fluff up into buttery, golden layers while baking! Oh, and did I mention the gorgeous herb laminating that's going on? This is totally optional (but you should definitely try it out). We'll basically blanch some fresh herbs in boiling water for 3 seconds and throw them in an ice bath. Then we'll lay them onto the top of each biscuit, brush with egg, and cook.
To make these Herb Buttermilk Biscuits you'll need:
2 cups flour
1 Tbsp baking powder
1 tsp salt
¼ tsp baking soda
6 Tbsp cold unsalted butter, cut into cubes
½ cup buttermilk
½ cup plain Greek yogurt
¼ cup chopped fresh herbs (like parsley, basil, and chives) + more for topping
1 egg, whisked
Kitchen tools you may find useful: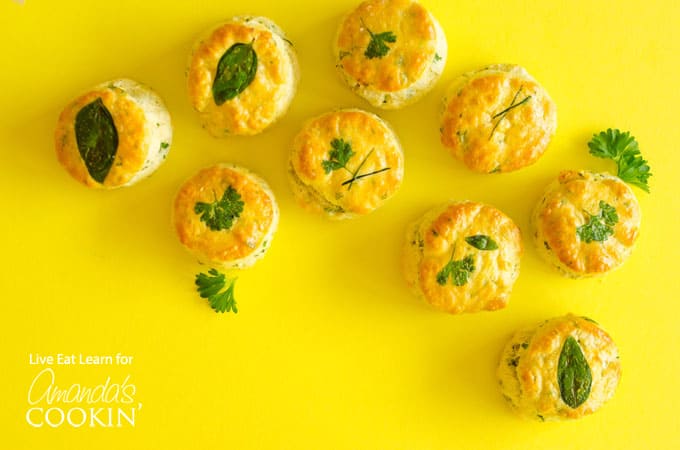 Enjoy your slightly healthier Herb Buttermilk Biscuits! Go ahead. Treat yourself.
Don't forget to check out what's hot on the blog below!