I have always been a fan of iced coffee. I actually hadn't heard about the cold brew method until recently, though I've definitely made cold brew iced tea, so it makes complete sense. While I love a tall homemade frappucino, there's a bit too much sugar to indulge in those daily. But a cold glass of iced coffee, especially on a warm day, that I could handle regularly!
This is a sponsored conversation written by me on behalf of Silk and So Delicious Dairy Free Creamers. The opinions and text are all mine.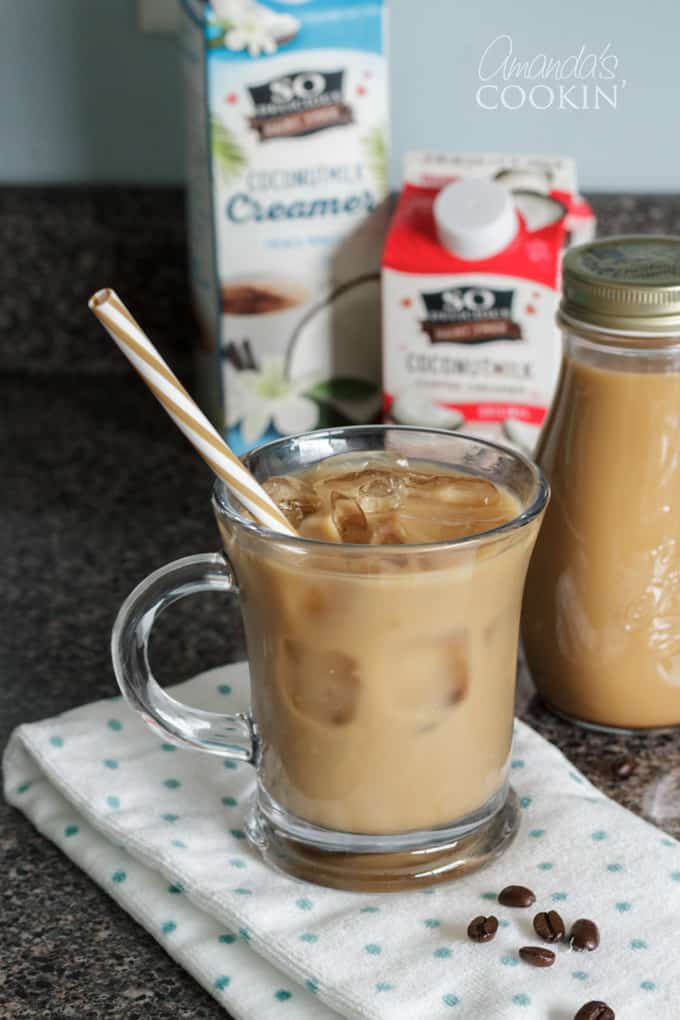 Please note that there may be affiliate links in this post.
Cold Brew Iced Coffee
My family has a history of high cholesterol. While my levels are fine according to my latest check up, I'm still conscious about the cholesterol content of the food and beverages I take in. Because of that, I've switched to coconut milk dairy-free creamer for my morning coffee. We all have a morning routine, and I simply can't function without my coffee to get me started!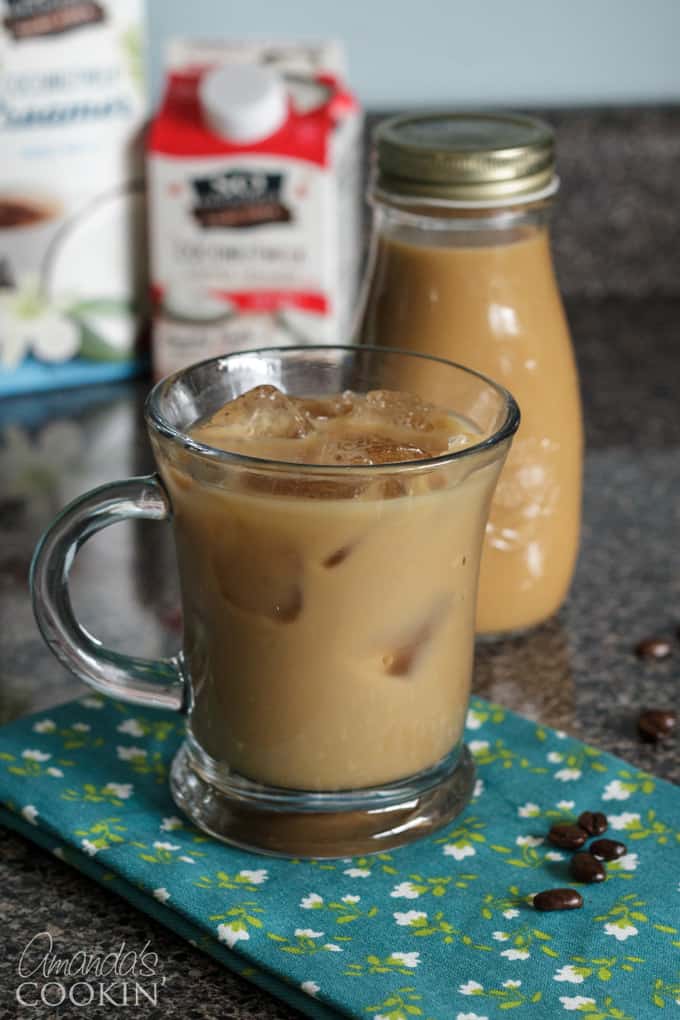 Spring is finally here and that means I'll be drinking iced coffee more often than hot coffee. I learned how to make cold brew iced coffee and I'm going to show you just how easy it is to make at home! Imagine the money you will save making your iced coffee at home instead of stopping to buy one each day.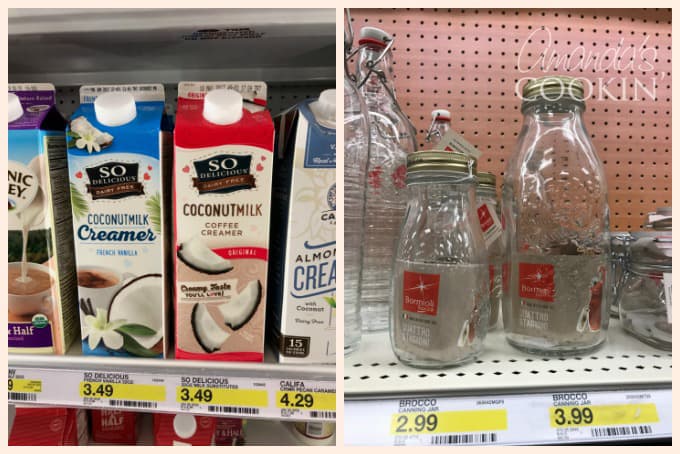 I was just about out of creamer, so I ran to Target to grab some. The So Delicious brand comes in original, vanilla and hazelnut. I'm a vanilla iced coffee girl myself, but I like unflavored in my hot coffee. I really like hazelnut too, but vanilla was my choice today. While I was there I found this cool little bottle near the canning jars, perfect for an on-the-go iced coffee!
Do you shop at Target often? If you do, you really should download the free Cartwheel app. It automatically lists all the items in the store that are on sale, and you can easily scan an item to see if there's a discount available. If there isn't, it will give you alternatives that are currently offered at a discount. It's a handy money saving tool I use every time I go to Target! In fact, Silk and So Delicious creamers will be 20% through the Cartwheel app from April 9th through May 6th, so make sure you download it!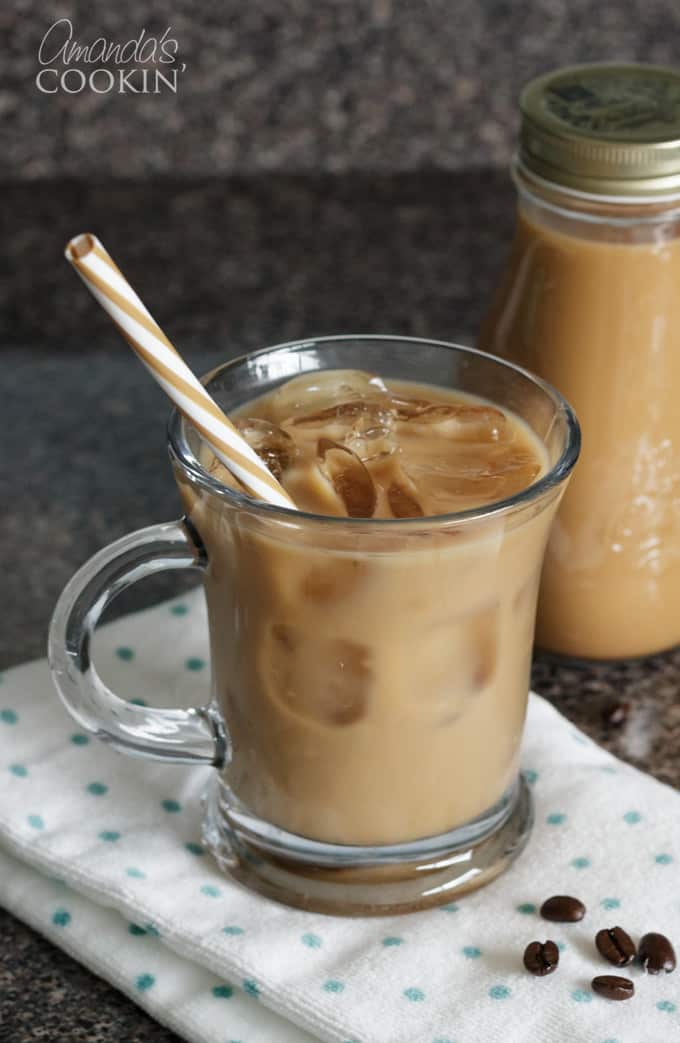 Plan Ahead to Properly Cold Brew
There are a couple ways to make iced coffee, hot and cold brews. I used to just refrigerate the coffee that was left over in the coffee pot, but it's definitely not as good as cold brew! Besides, now that I'm on my own and only have one child left at home, I'm the only one drinking coffee in the morning. So I abandoned my coffee pot for a French press and make one delicious cup at a time now.
Cold brewing takes a little planning. Basically you will prepare the coffee and then it has to steep for a minimum of 8 hours or overnight. It's totally worth the wait though, and you can make a good sized batch, depending on how much you drink. Cold brew coffee is usually good in the refrigerator for 2-3 days.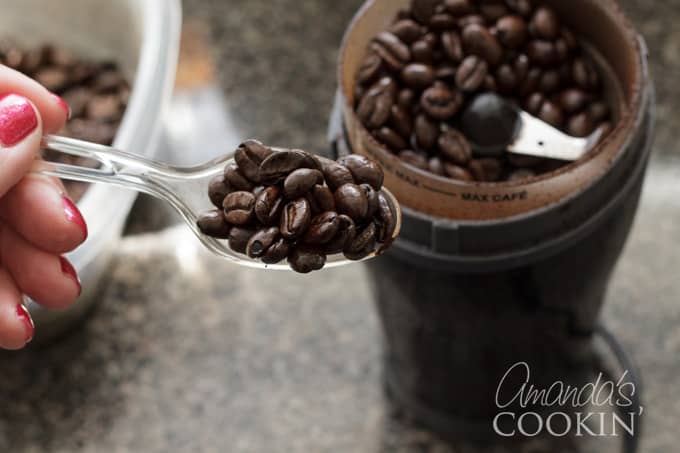 How to Make Cold Brew Coffee
You can use ground coffee you have on hand, I prefer to grind my beans each time I brew a cup. Both ways work just fine.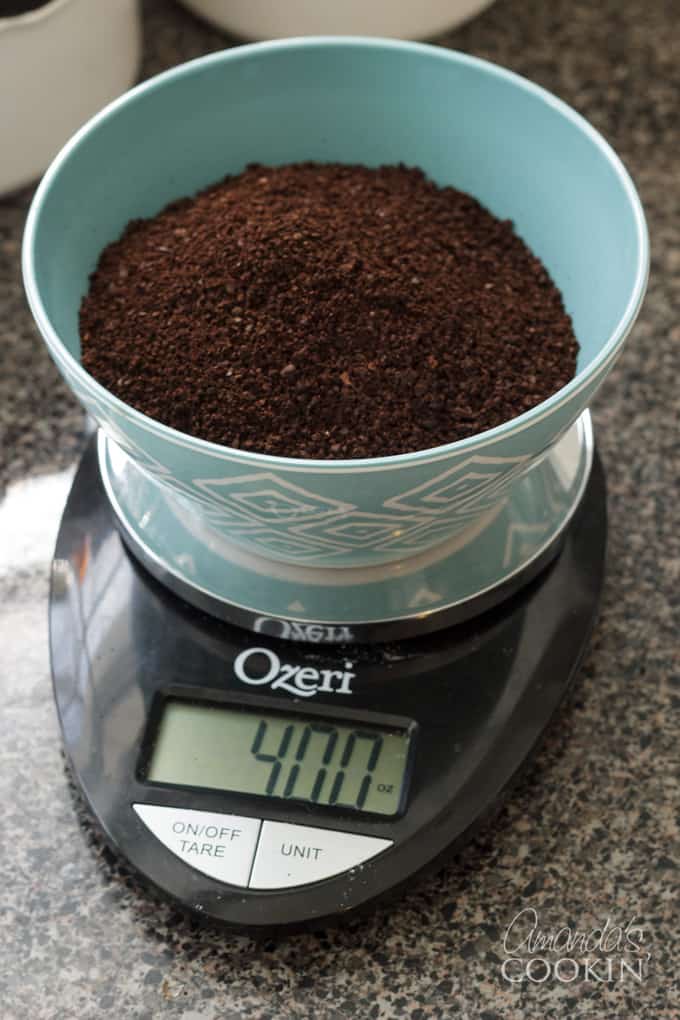 For this recipe you will need:
4 oz ground coffee
2 quart pitcher
Fresh water (approximately 2 quarts)
Lid or foil
Cheesecloth
Fine mesh strainer
So Delicious vanilla creamer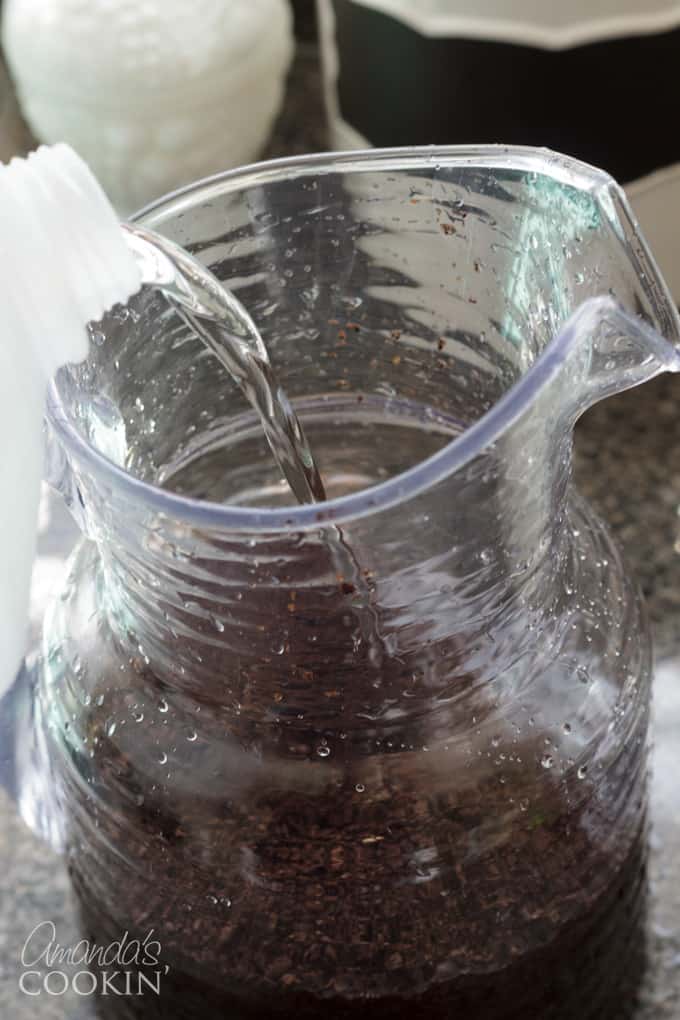 Grind enough coffee to measure 4-ounces, I use a simple kitchen scale. Place the ground coffee into a 2-quart pitcher and fill the pitcher with fresh water. Stir the mixture to make sure all the ground coffee is wet.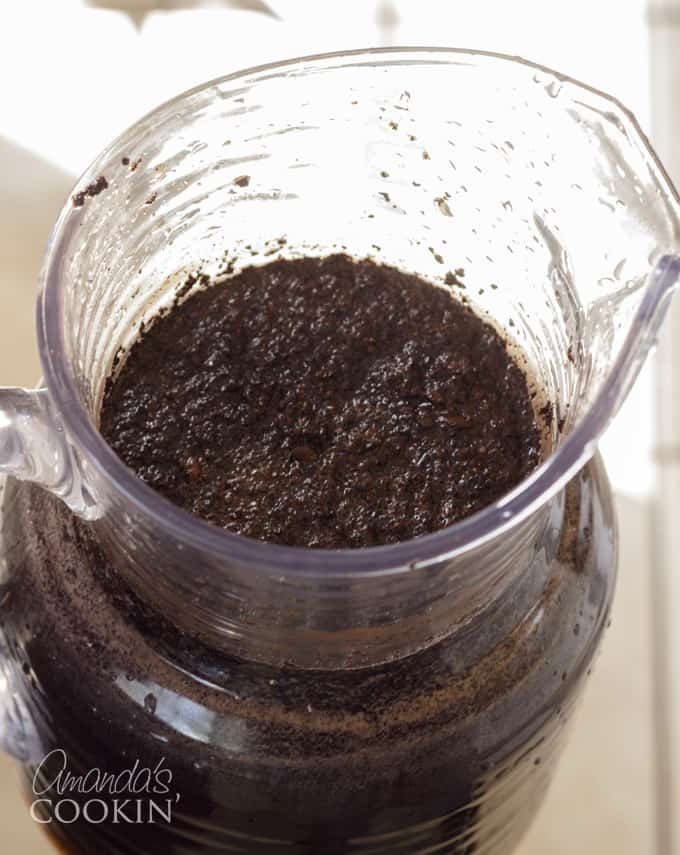 Now for the hard part. You have to wait. Cover the top of the pitcher and let it sit at room temperature to steep for at least 8-hours; I just leave mine overnight.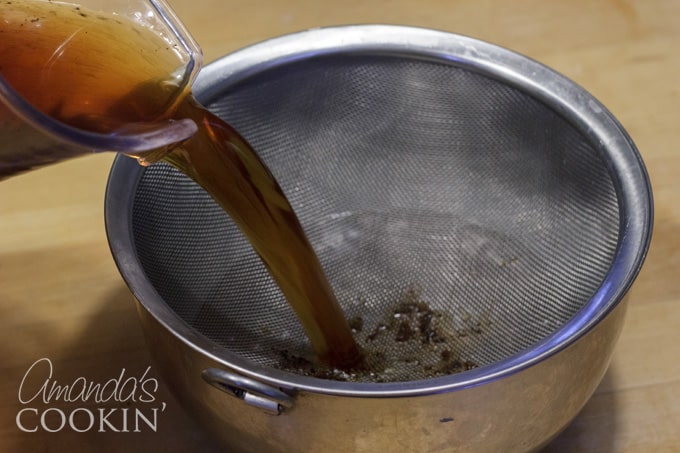 The next morning, run the steeped coffee through a fine mesh strainer.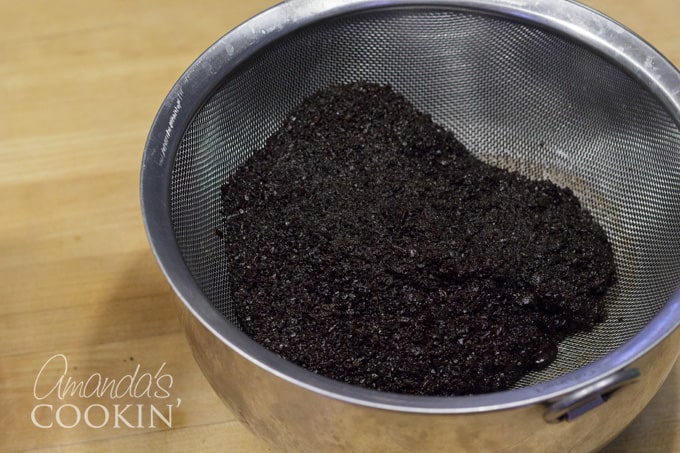 Discard or compost the coffee grounds.
Finally, run the coffee through the strainer again, only this time add a layer of cheesecloth to make sure you are catching any small grounds that might have snuck through the first time.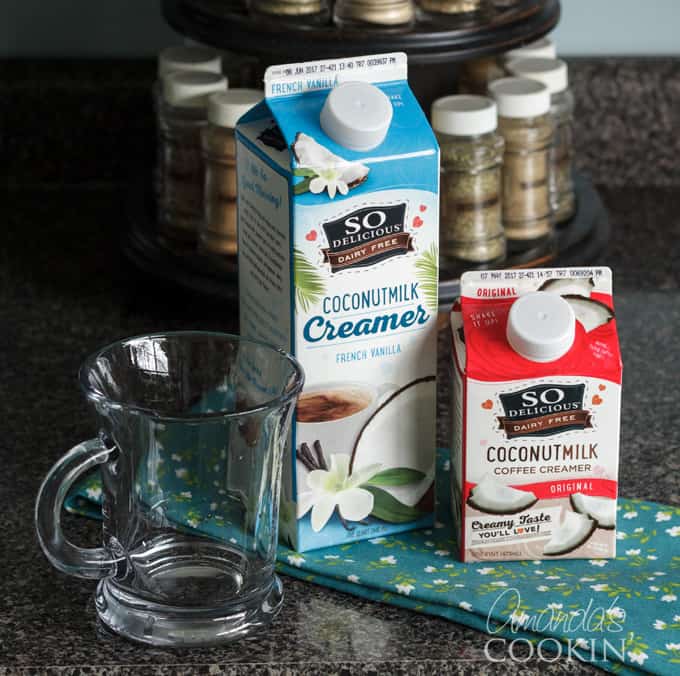 Now you are ready to add the finishing touch! I use vanilla coconut milk creamer for my iced coffee. The vanilla flavor is already slightly sweetened, so I don't need to add sugar.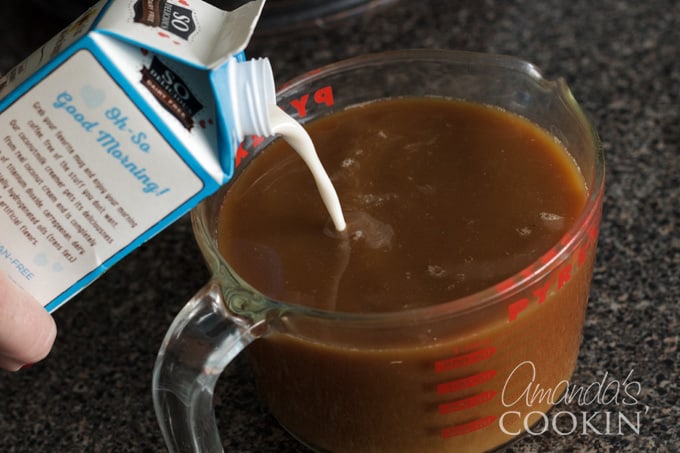 This batch makes about 8 cups of iced coffee, so I split mine into 4-cups each. I added vanilla creamer to the first half and original creamer to the second half. I didn't need to add sugar to my vanilla batch, but the original version needed sweetening. This is a personal preference and you can adjust the sweetness according to your tastes.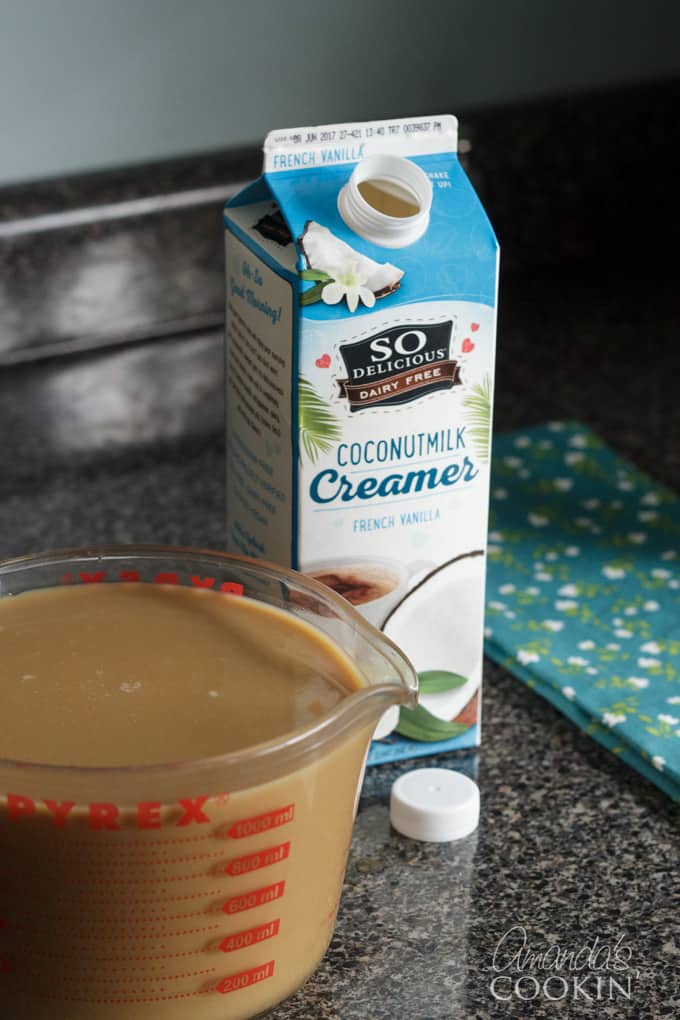 Now all you need is a glass full of ice!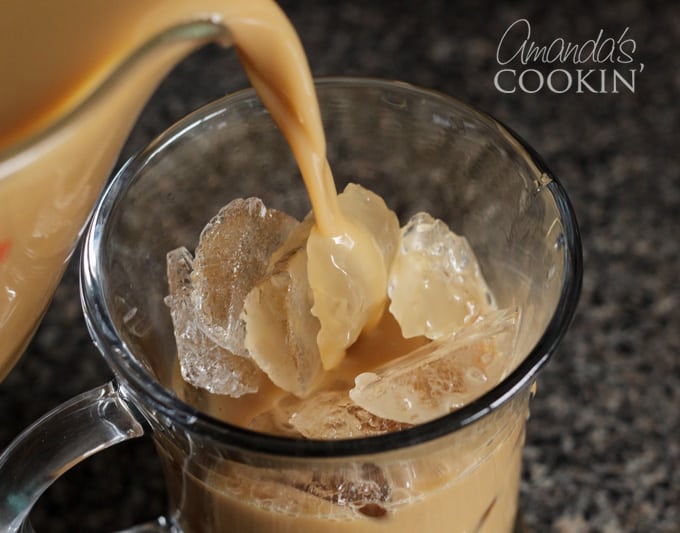 Pour your iced coffee in and enjoy!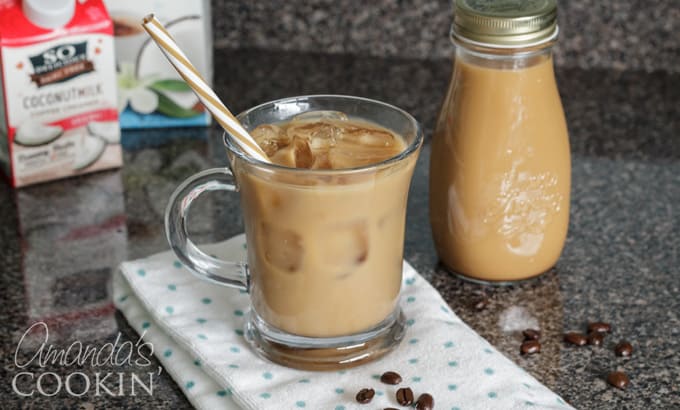 Want more ideas for your morning cup of joe? Check out these Homemade Mocha Frappuccinos, skip the Starbuck's line every morning and give this homemade version a go! Add a twist to your coffee drink and make this Baileys Coffee Float, yum!