This Cinnamon Roll Smoothie tastes just like your favorite decadent breakfast treat, without all the guilt! Blend it up in just 5 minutes for a quick, on-the-go breakfast or snack.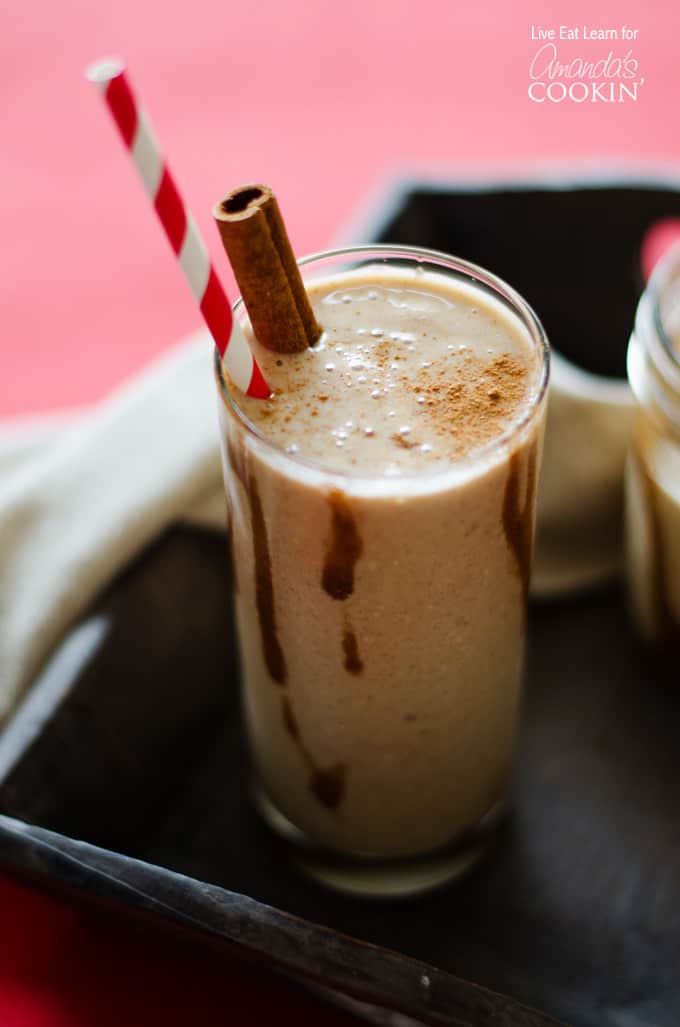 Cinnamon Roll Smoothie
Hey friends! Sarah from Live Eat Learn here back with another super simple smoothie recipe. As you may already know, I really love smoothies. We've whipped up smoothie bowls and coffee smoothies and smoothies packed with fruit, but today we're taking a different approach. Today we're transforming what is very likely my favorite food on the planet, gooey decadent cinnamon buns, into a smoothie. And a healthy smoothie, no less.
There are affiliate links in this post. That means if you buy something from that link, I will earn a small commission, but it won't cost you anything additional.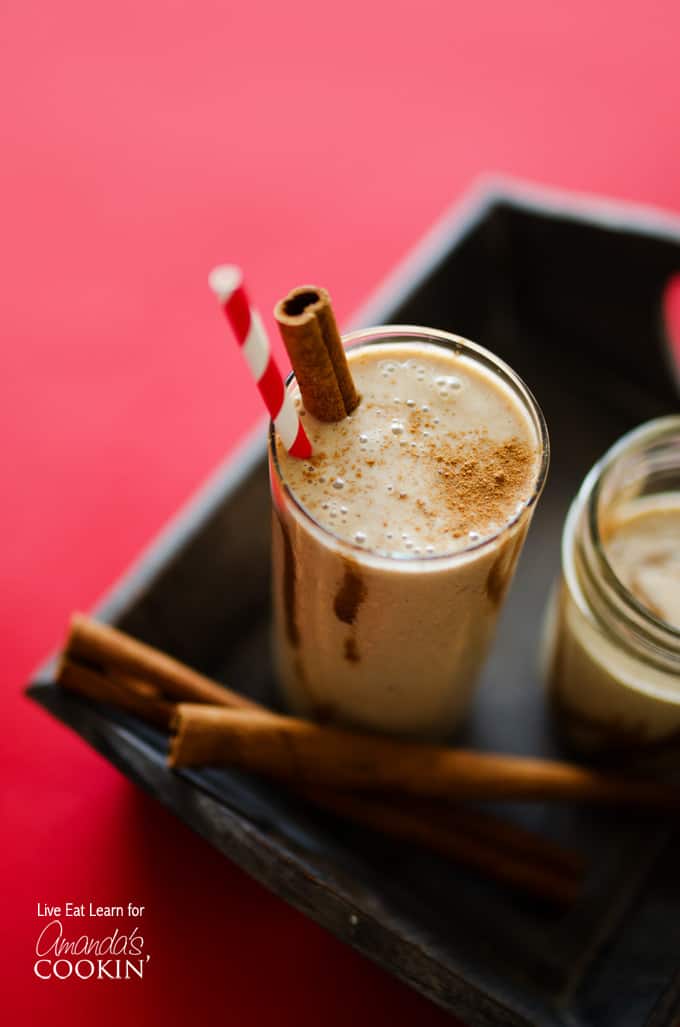 Here's what you'll need for this smoothie:
1 banana, chopped and frozen
½ cup Greek yogurt
¼ cup oats
1 tablespoon brown sugar
1 teaspoon + ½ tsp cinnamon (separated)
¼ teaspoon vanilla extract
½ cup milk
1 tablespoon honey
KITCHEN TOOLS YOU WILL FIND HELPFUL: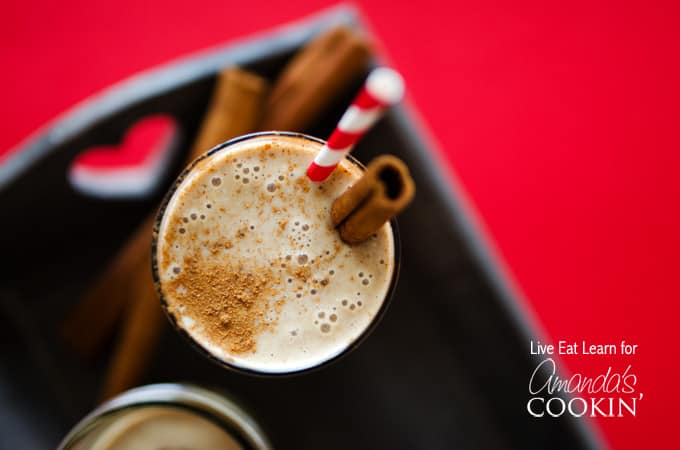 The Smoothie Ingredients
Now this smoothie has some seriously simple yet important components. Let's talk about 'em. The frozen banana is our base. It creates a frozen, creamy foundation that's so much more satisfying than if we were to use ice as a base. We're throwing in instant or rolled oats for a touch of nuttiness and to thicken it up, and also to replicate the taste of the cinnamon bun dough. Greek yogurt packs a punch of protein while combing with the vanilla and brown sugar to give the taste of the icing. And finally, we'll drizzle it with a honey/cinnamon combo for a healthy dose pizazz.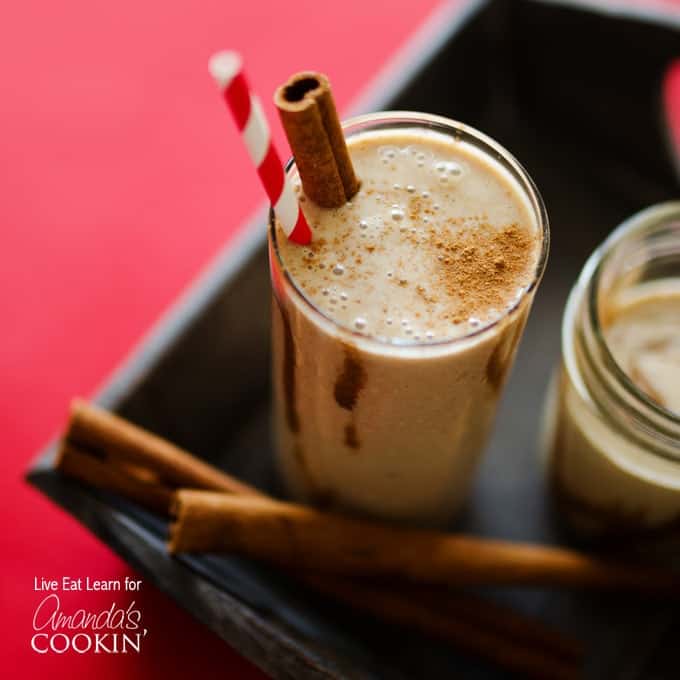 I hope you enjoy this cinnamon roll smoothie!
SCROLL DOWN FOR THE PRINTABLE VERSION OF THIS RECIPE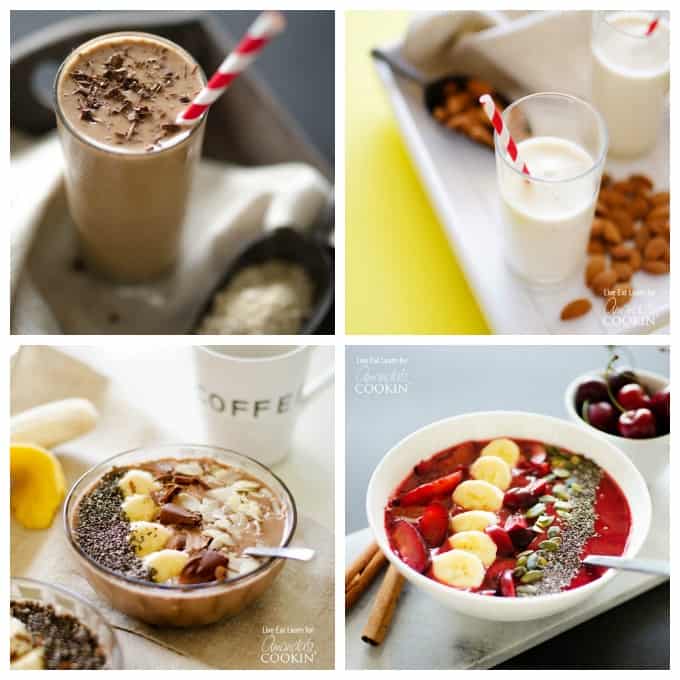 MORE SMOOTHIES AND SMOOTHIE BOWL RECIPES YOU WILL LIKE: