With the big game fast approaching, you're probably looking for some quick and easy appetizers and snacks to serve to friends and family. This recipe for chili cheese dip is just the thing, and you only need three ingredients and a microwave to make it happen.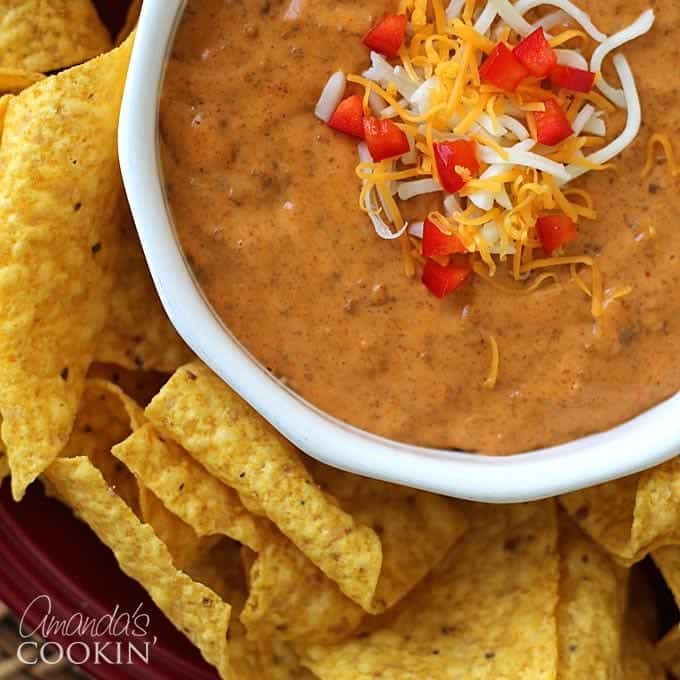 Chili Cheese Dip Recipe
I found a different version of this recipe on the Hormel website, but decided to use cream cheese and shredded cheddar to make mine as I generally don't use processed cheese blocks. The nice thing about this recipe is you can throw it together in literally minutes and serve it to guests immediately.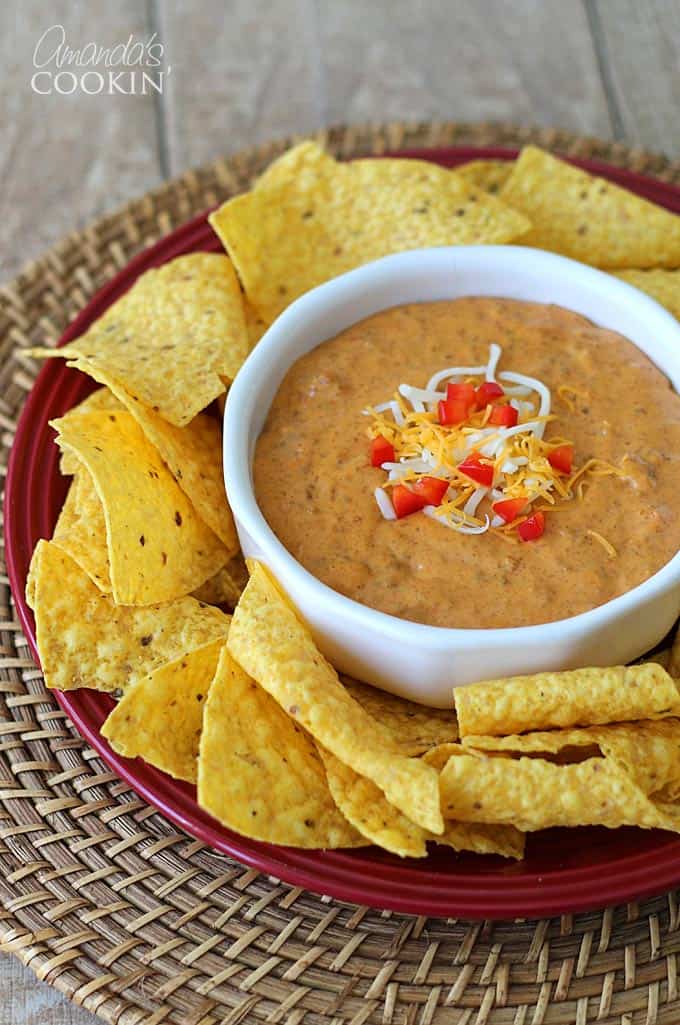 You can also change up the flavors of cheese if you like. I used a mild cheddar, but a smoked Gouda would be good, or for a kick some shredded Pepper Jack would be just the ticket! No matter what flavor cheese you choose, this chili cheese dip is super simple to throw together as your guests arrive and everyone will love it.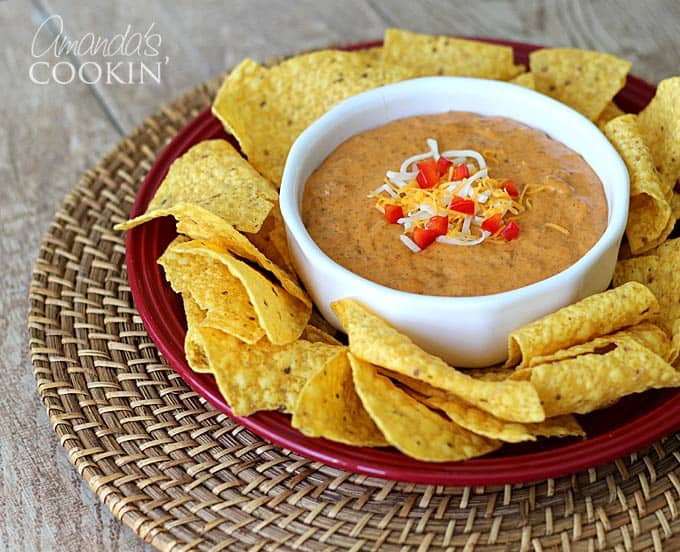 I would suggest waiting until everyone arrives before spending the few minutes to microwave the chili cheese dip. Or if you prefer, you can place the dip into a small slow cooker to keep it warm. However, this dip is so good that it probably won't last long enough to worry about it getting cold!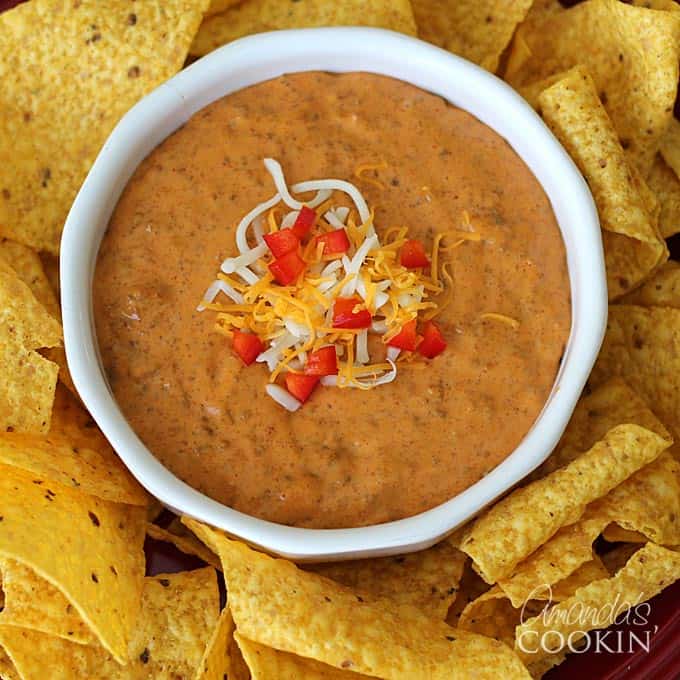 I used Hormel's turkey chili without beans to make the first dip, but the second time I made it I used the turkey chili with beans. Both versions were delicious!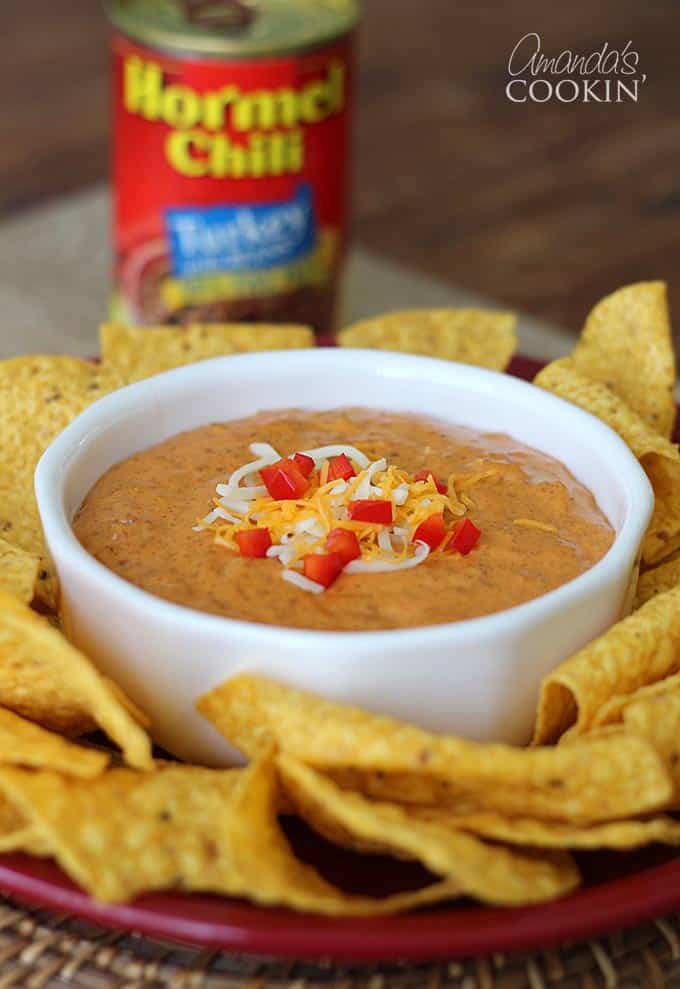 Get a coupon
Since the big game is on February 7th this year, you'll want to start planning now for your party eats. You can get a Hormel coupon here, but hurry it expires on the 7th of February, just in time for the game! And then you might want to check out more recipes here!