This garlic chicken will be the newest addition to your weekly recipe rotation! It's easy enough to cook in less than 30 minutes and is always a crowd pleaser.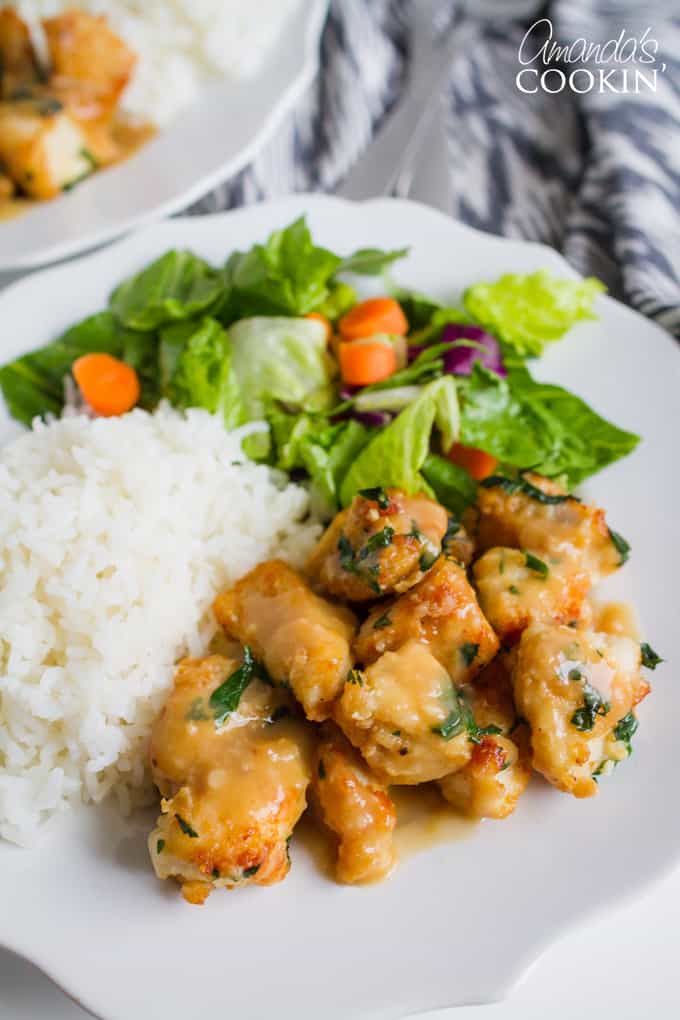 Easy Garlic Chicken
When I found this recipe for chicken with garlic and parsley on a blog called All That Splatters I thought it looked delicious and might make it onto my kids short list. Well, I was right. My one son took one bite and said, with his mouth full, "Oh that's good. You can make this again!"
I've made this dish MANY times, it can be thrown together in less than 30 minutes, and really, you could use any fresh herb that strikes your fancy. A few that come to mind are rosemary, sage, and thyme.
Parsley works so well because of its mild flavor and doesn't overpower the dish. This is GREAT for one of those nights when you don't know what to cook. Serve this juicy, tender chicken with some quick cooking rice and steamed veggies.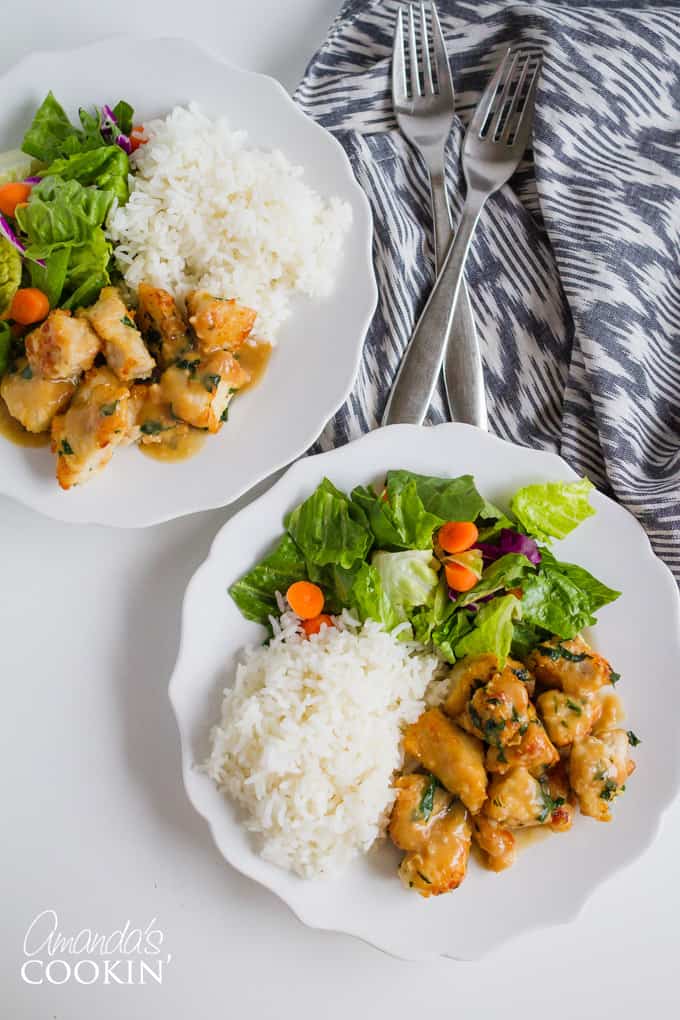 Ingredients for Easy Garlic Chicken
3 boneless, skinless chicken breast halves (each about 7 ounces), cut into 1- to 1-1/2 inch cubes
1 tablespoon flour
1/2 teaspoon salt
1/2 teaspoon freshly ground black pepper
2 tablespoons good olive oil
1 tablespoon chopped garlic
3 tablespoons chopped fresh parsley
2 tablespoons unsalted butter
1 lemon, quartered (optional, serve on the side)
For the Gravy
1 heaping tablespoon of flour
1 cup chicken broth
1 tablespoon unsalted butter
Helpful Kitchen Tools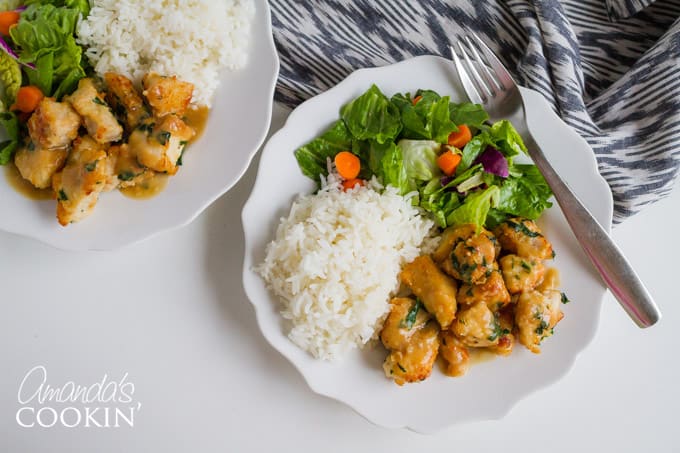 I think one of the reasons this chicken recipe is such a success is the marriage of olive oil and butter and the simplicity of the ingredients needed. What a delicious combination. I have made a few adaptations and they are reflected in the recipe below. Enjoy!
If you're still looking for kid-friendly dinner ideas you'll love this BBQ Chicken Tater Tot Skillet (and your kids will too!) Or this Easy BBQ Crockpot Chicken for another easy-to-prep dinner.
This post was originally published on this blog on June 11, 2009.