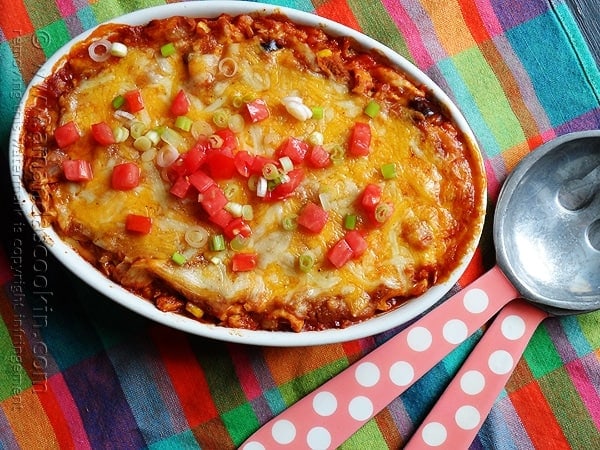 If you are looking for a fabulously satisfying dinner, one you could even put together ahead of time, then this Mexican inspired casserole is for you! Truly delicious and full of great flavor, this is a weeknight meal your entire family will love!
Turns out, my family revealed to me that one of their favorite meals are my chicken enchiladas. So I thought I would take that another step and make a casserole for those busy weeknights, especially with my youngest playing football and my husband working over an hour away from home. Sometimes we eat kind of late these days, so it's best to have something you can make ahead and pop in the oven later.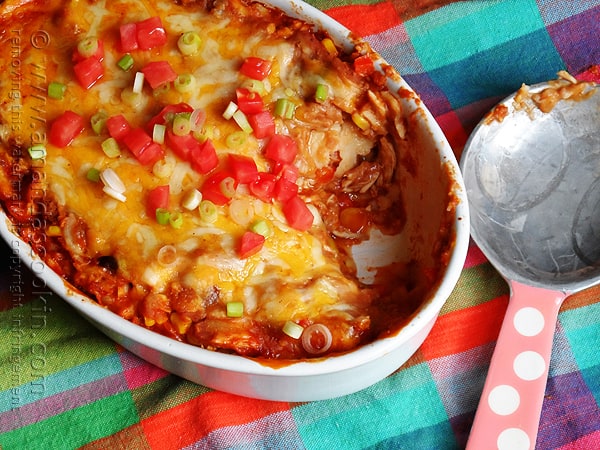 First of all, I have an important note about my photos. These photos show a smaller casserole than is described in the recipe. I halved the ingredients to make a smaller portion. This recipe as printed here is family size and will feed approximately 6 people, pictured will feed 3-4.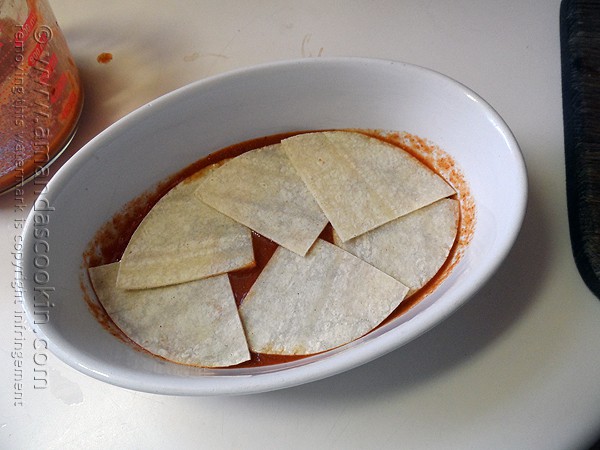 This is similar to assembling a lasagna as the ingredients are layered. Start with enchilada sauce (I use my homemade enchilada sauce, but canned works fine too) then add tortillas.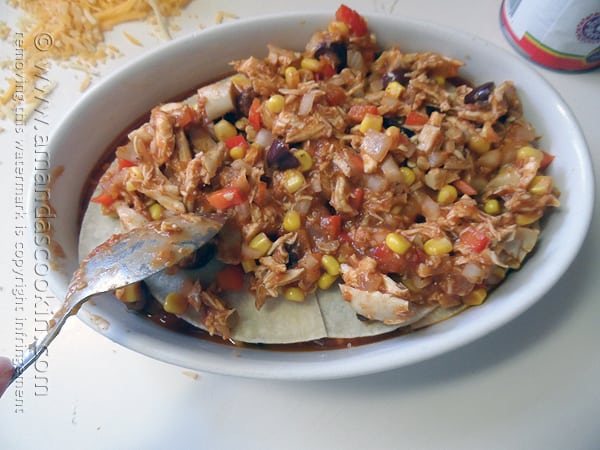 Next, add the chicken mixture (as described in printable recipe below).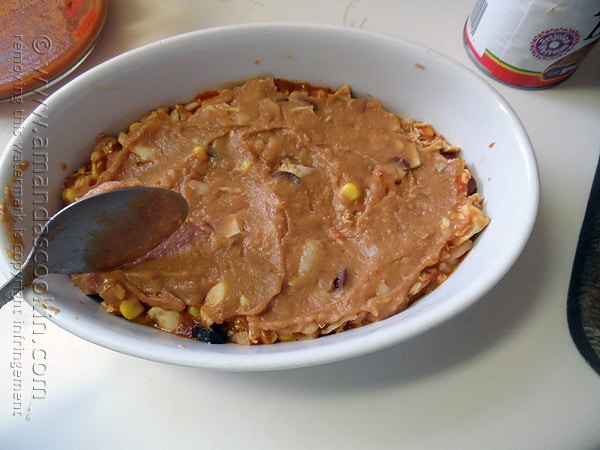 Now layer on the refried beans.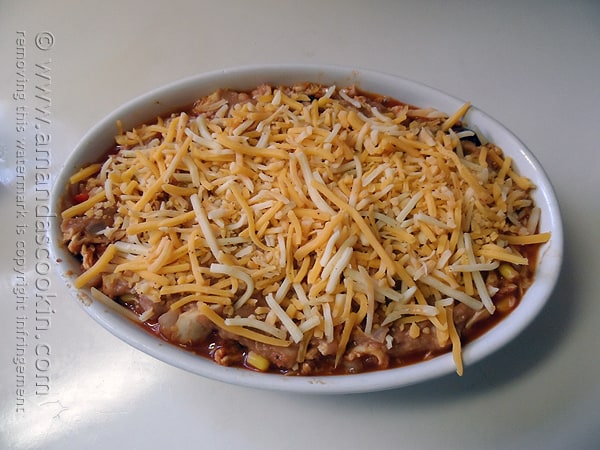 Next add the cheese. Now repeat all the layers again.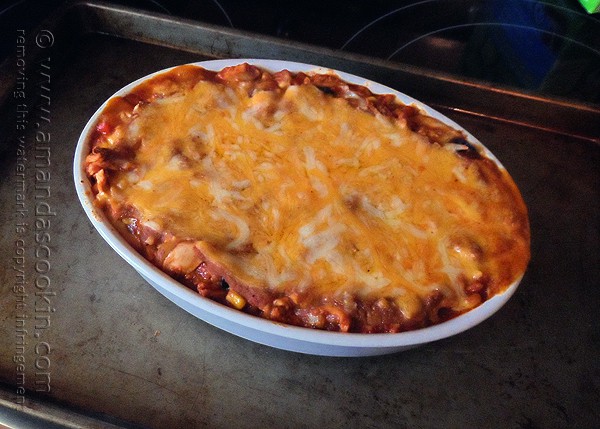 Place the casserole on a cookie sheet and bake 30-40 minutes. It'll be good and bubbly when it's done.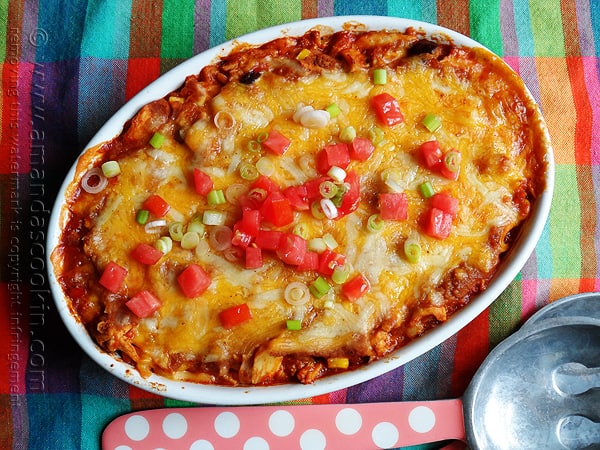 To make it all pretty like, garnish with some sliced green onions and chopped tomatoes. Yum! Let me know if you try it!