Homemade pizza gets the fast track by using baked potatoes as the crust. Add pizza sauce and cheese, plus your favorite toppings to personalize these baked potato pizzas. Kids of all ages love this part!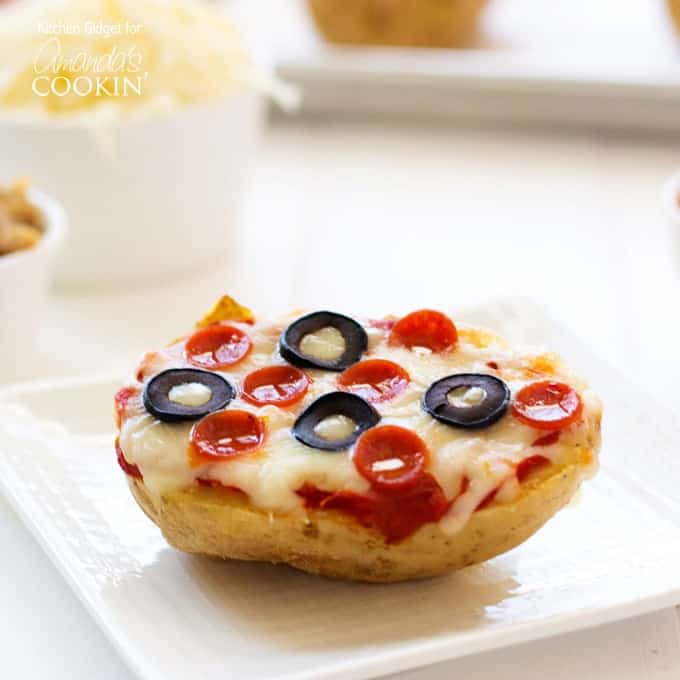 Baked Potato Pizzas
We love homemade pizza in my family, but it can be a time consuming meal to prepare from scratch. These baked potato pizzas are great because there's no waiting for dough to rise multiple times. You can bake the potatoes in the oven, or if you really want to shave some time, microwave them for about 15 minutes. (That's how my mom used to get dinner for six on the table in a flash!) Plus, they're individually portioned so everyone can enjoy their favorite toppings.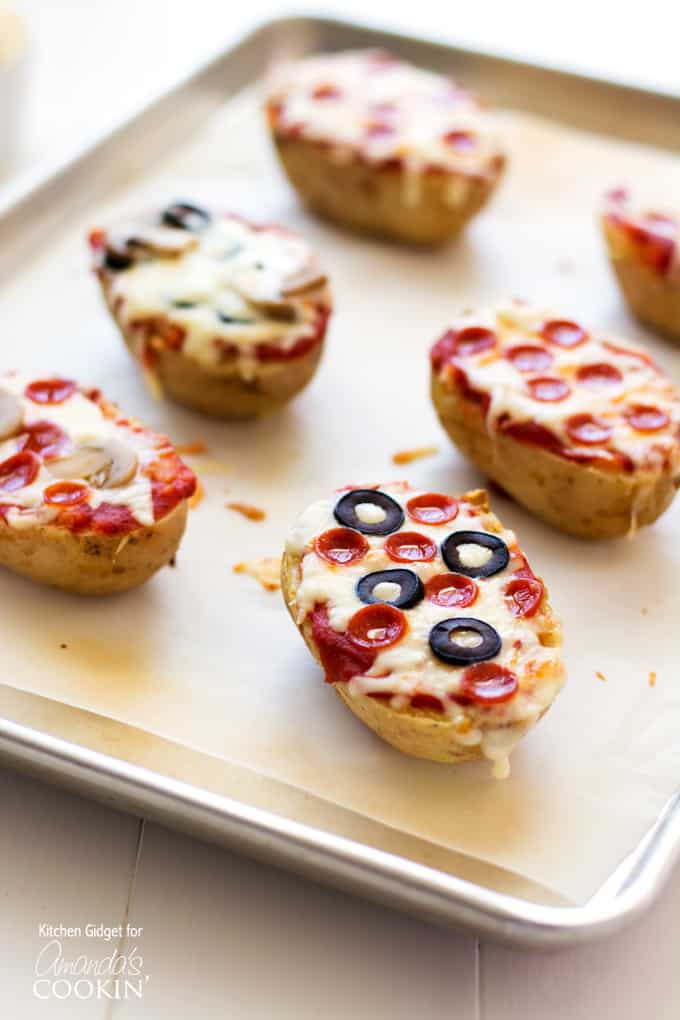 There are affiliate links in this post. That means if you buy something from that link, I will earn a small commission, but it won't cost you anything additional.
You will need:
3 large or 6 medium russet potatoes (enough for 6 servings)
1 cup of pizza sauce (or homemade pizza sauce)
1 1/2 cups shredded mozzarella cheese
Your favorite toppings such as pepperoni, mushrooms, peppers, pineapple, ham, etc.
You might find these handy: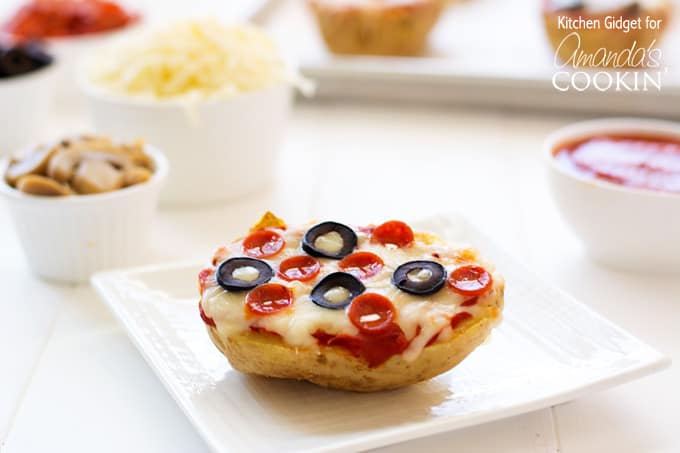 This particular recipe is for 6 servings, but it's easy to adjust up or down. If you cook extra potatoes, you can use the leftovers in these potato and egg tacos. After you've cooked the potatoes, top them with pizza sauce, mozzarella cheese and your favorite toppings. This is where dinner gets fun! Kids especially love this part and it's a fantastic idea for a baked potato bar at your next gathering. I like to pop them under the broiler after everyone has chosen their toppings until they get all melted and bubbly.
Kitchen Tip:
Line your baking sheet with parchment paper first. Even handier are these parchment paper baking sheets, just pull one out and place on the pan. That way any spilled toppings will land safely on the parchment. We all know what baked on cheese is like to scrub off! When all done, just crumple up the parchment and throw it away. No need to wash the pan!
You might like these too: