Do you still have some canned pumpkin puree hanging around after Thanksgiving? It's soup weather now, so turn some of those cans into some delicious and creamy pumpkin soup that you can make in the crockpot. I had actually never had slow cooker pumpkin soup before making this, and now it's on my list of things to make again and again!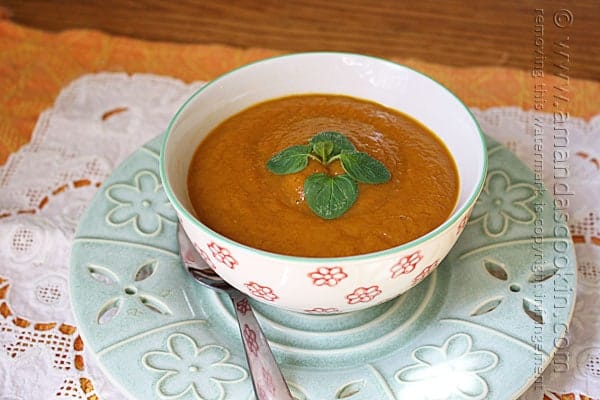 Pumpkin Soup in the Slow Cooker
For those of you that prefer a vegan option, simply swap out the chicken broth for vegetable broth and skip the half & half garnish. This soup is also gluten free.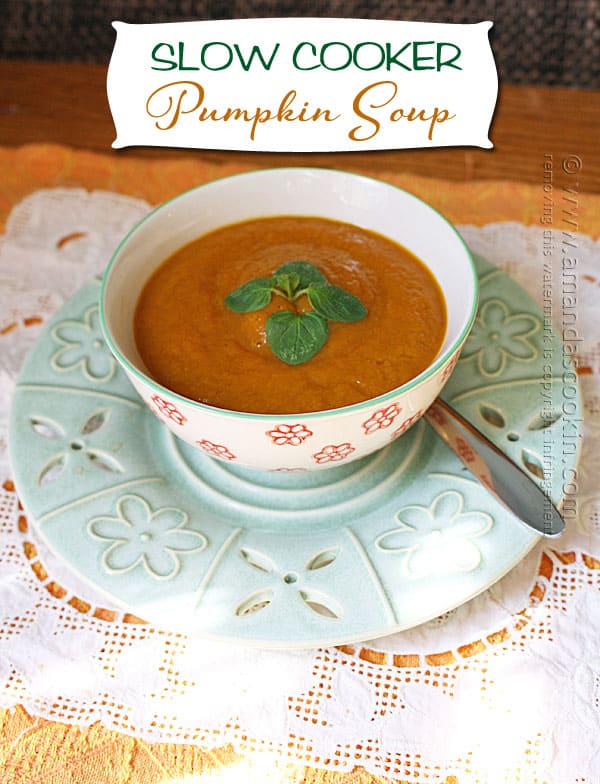 This winter warm up is easy to throw together and can cook while you are out running errands, shopping or picking up kids.
Note: some links below are affiliate links. That means if you happen to buy something, a small percentage of that sale goes back into this site, which enables me to continue to bring you free recipes such as this one. So, thanks!
As always, a full printable ingredient list and directions are at the end of this post.
For this recipe you will need the following supplies and ingredients:
1 cup chopped onion
2 stalks celery, chopped
2 carrots, chopped
4 cups chicken broth
2 cans pumpkin puree (about 4 cups)
1/2 teaspoon pumpkin pie spice
1/4 teaspoon turmeric
1/4 teaspoon freshly ground black pepper
Half and half, for garnish, optional
Fresh parsley, for garnish, optional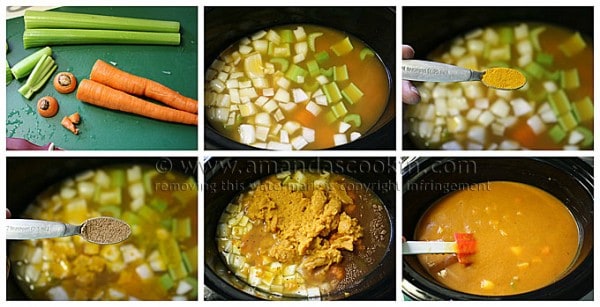 Combine all ingredients in slow cooker and cook on high for 4 hours.

Transfer contents of slow cooker to a blender or food processor. You can also leave the ingredients in the crock and use an immersion blender. Process the soup until smooth.
Ladle hot soup into bowls. Add a teaspoon of half and half to the top of the soup and swirl it with a knife. Top with a sprig of fresh parsley.