A New Year calls for a new kind of cocktail and this Fizzy Julep is it. It's a delicious twist on the somewhat lower-key mint julep, making it something that pops and fizzes its way into your cocktail rotation.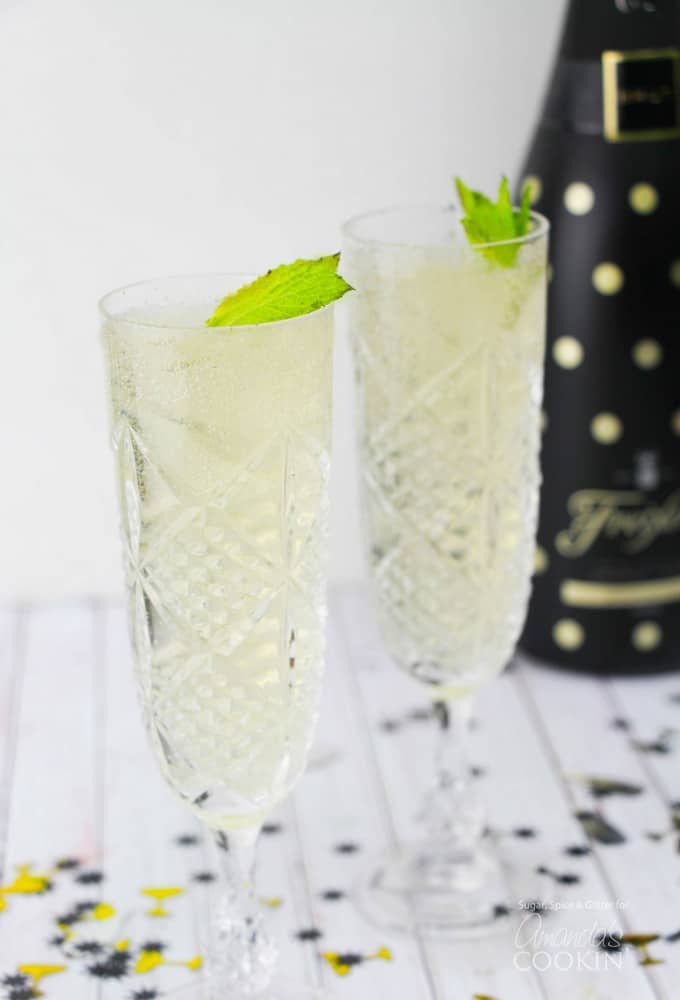 Fizzy Julep Recipe
When you're experimenting with champagne cocktails for your New Year's event or any special occasion, I can't recommend individual bottles of champagne enough! You can make one or two cocktails at a time without wasting a whole bottle and it also helps measure out the amount of champagne you will need a bit easier than using a measuring cup.
A mint julep is a traditional southern drink that many associate with the annual Kentucky Derby. So the drink has come to have a posh, celebratory nature and it's a fun way to enjoy whiskey or bourbon if you're not a natural whiskey drinker.
Instead of using water to top up our mint julep, we're using champagne because it's a celebration people!
Really, anytime you're going to use water or club soda in a recipe, don't you kind of wish that fizziness was coming from a pop of champagne? Okay, maybe that's just me but this recipe is definitely going to enrol you into the "replace club soda with champagne" club.
If you're looking for more delicious and unexpected champagne cocktail recipes, check out my Champagne Floats cocktail recipe or my Dark Chocolate Champagne Recipe.
There are affiliate links in this post. That means if you buy something from that link, I will earn a small commission, but it won't cost you anything additional.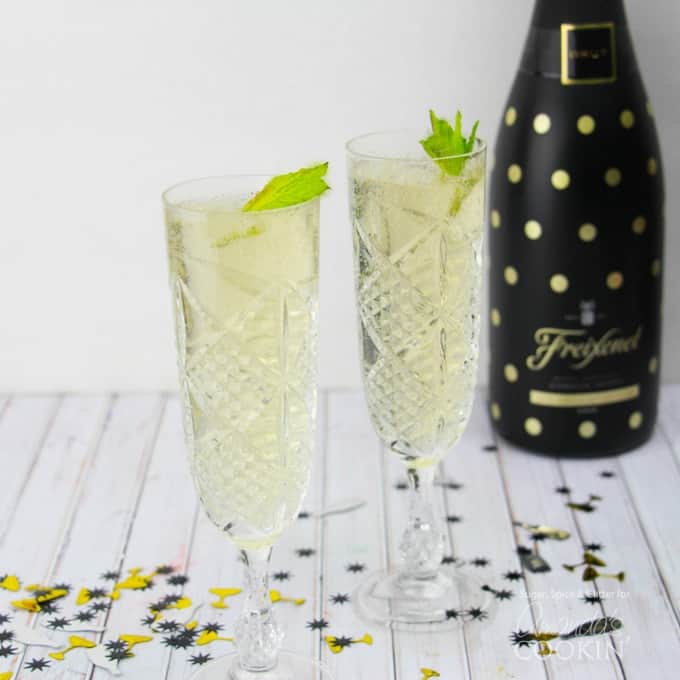 Ingredients to Make a Fizzy Julep
Handful of mint
1 teaspoon of sugar
4 oz bourbon or whiskey
Ice
6-8 oz champagne
Kitchen Tools You May Find Helpful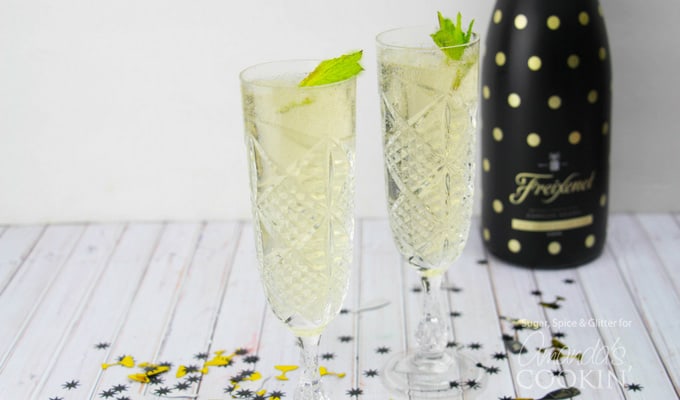 This fizzy julep is a delicious twist on a simple glass of champagne or a classic mint julep, and is sure to be a hit at your next celebration – whatever the event!
What special drink are you planning on ringing in the New Year with?