These homemade bretzel rolls remind me of a restaurant we used to frequent years ago when we lived in Las Vegas. Soft, delicious pretzel buns, perfect with dinner or for making sandwiches. That restaurant served dark brown pretzel rolls that I always looked forward to. While these aren't the smooth crusted dinner rolls that I devoured at Senoma Cellar, they are absolutely delicious and definitely worth making again and again.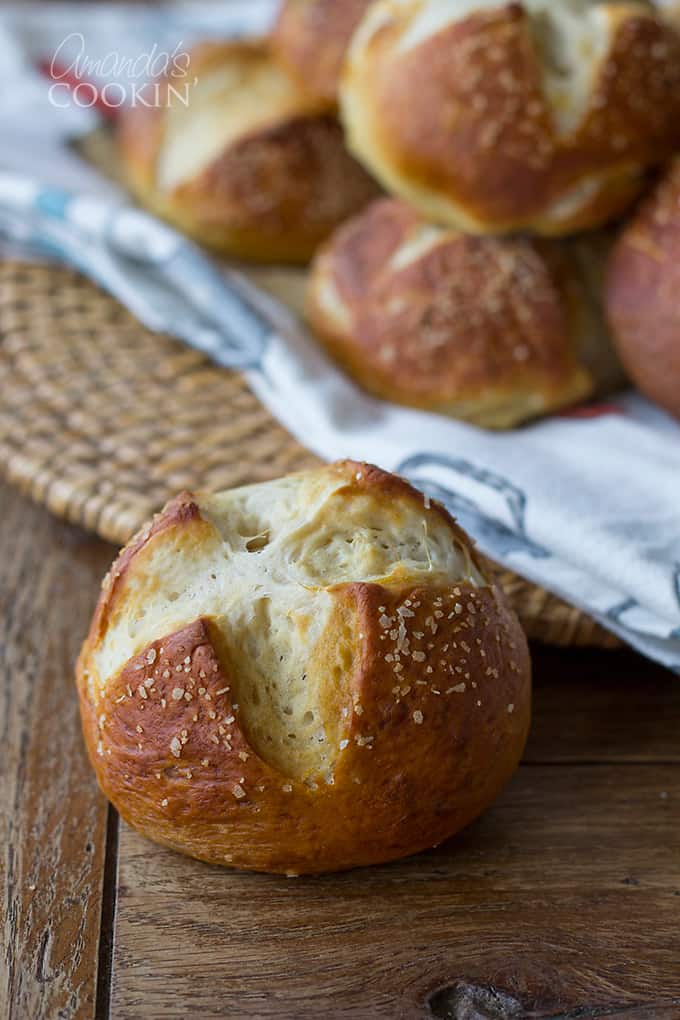 I've made authentic German pretzels before, but these are different. Homemade pretzels have a harder crust, these bretzel rolls are browned, but soft on the outside.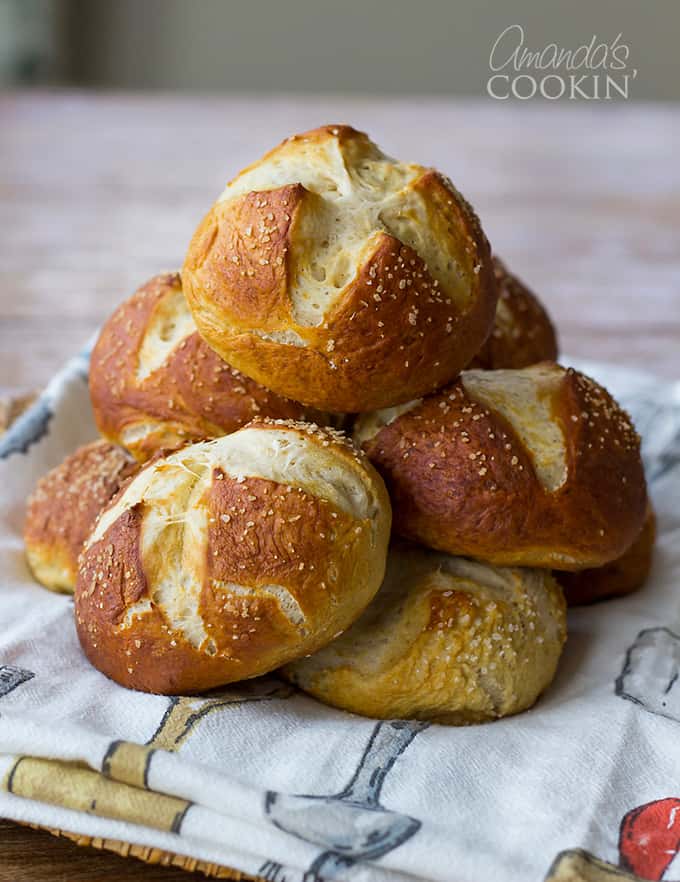 I've put together a video for you of the process. If you've never made pretzels before, take a minute to watch it, especially for the soda bath. It's not hard, but if you've never done it before it can be a bit surprising!
I made a batch of these bretzel rolls today. A few hours later they were gone. Devoured by eager teenagers just waiting for me to finish taking photos!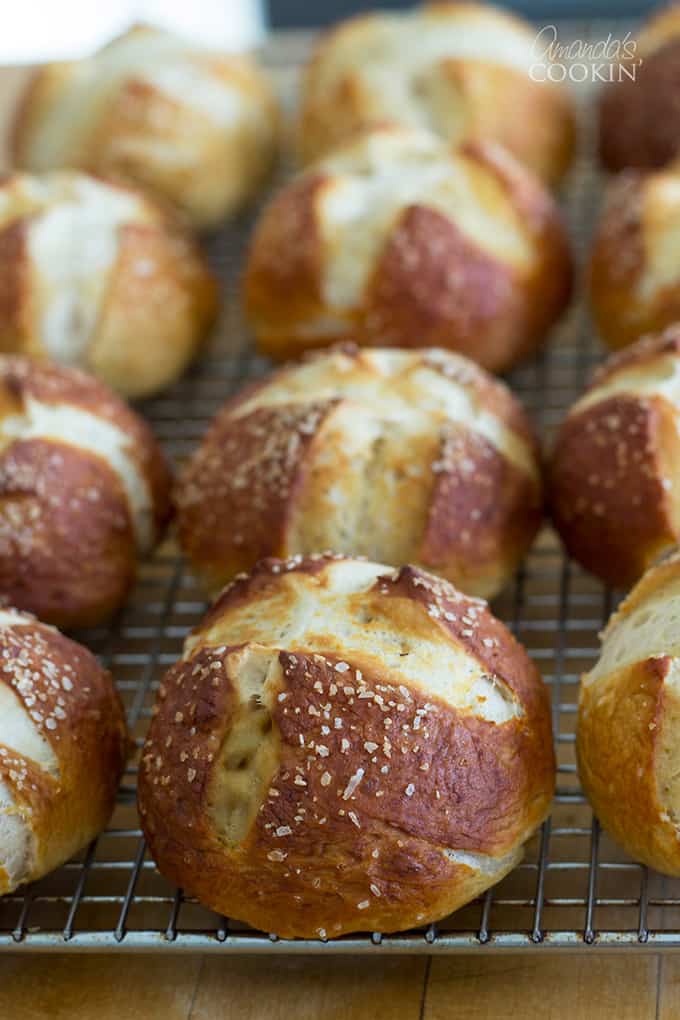 These are great with dinner, a bowl of piping hot soup for lunch, or for slider sized sandwiches. Whatever you choose, they won't last long.
There are affiliate links in this post. That means if you buy something from that link, I will earn a small commission, but it won't cost you anything additional.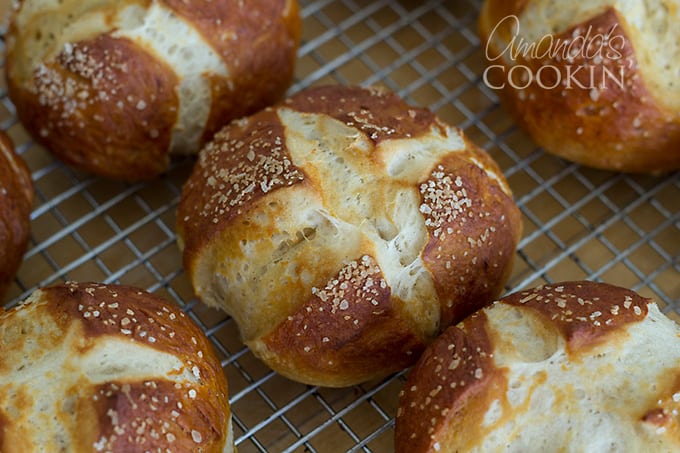 Ingredients you will need for Bretzel Rolls
1 1/3 cups warm water, divided
2 tablespoons warm milk
2 1/2 teaspoons active dry yeast (one envelope)
1/3 cup light brown sugar
2 tablespoons butter, melted
4 cups all-purpose flour
kosher salt
2 quarts cold water
1/2 cup baking soda
Helpful Kitchen Tools
PRINT THE FULL RECIPE AND INSTRUCTIONS AT THE END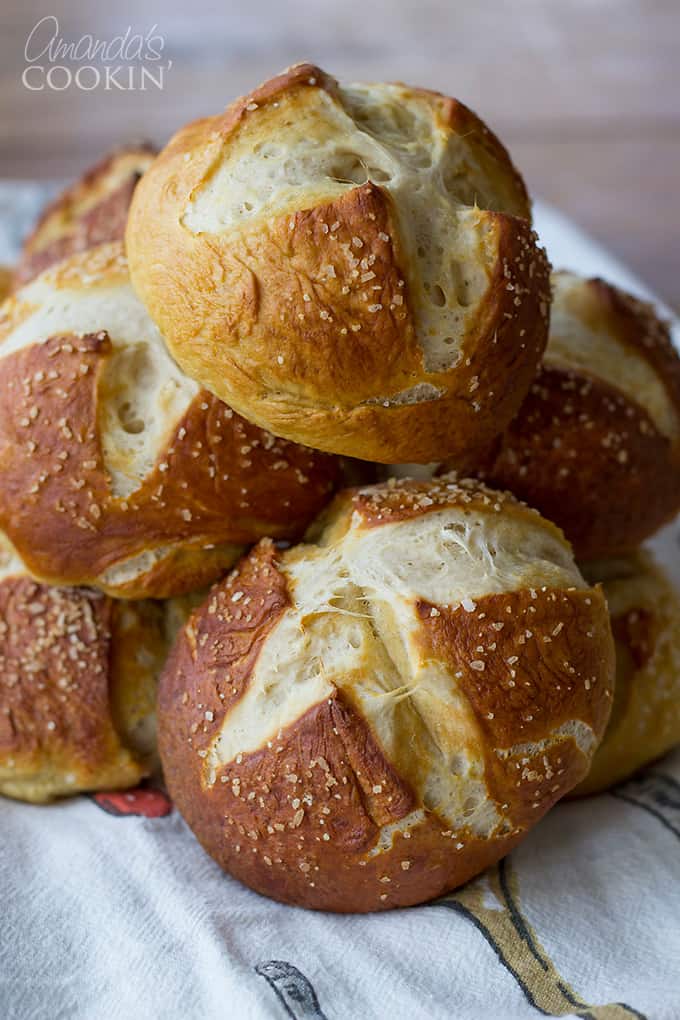 I hope you found the video helpful and be sure to let me know if you try them. We love them here!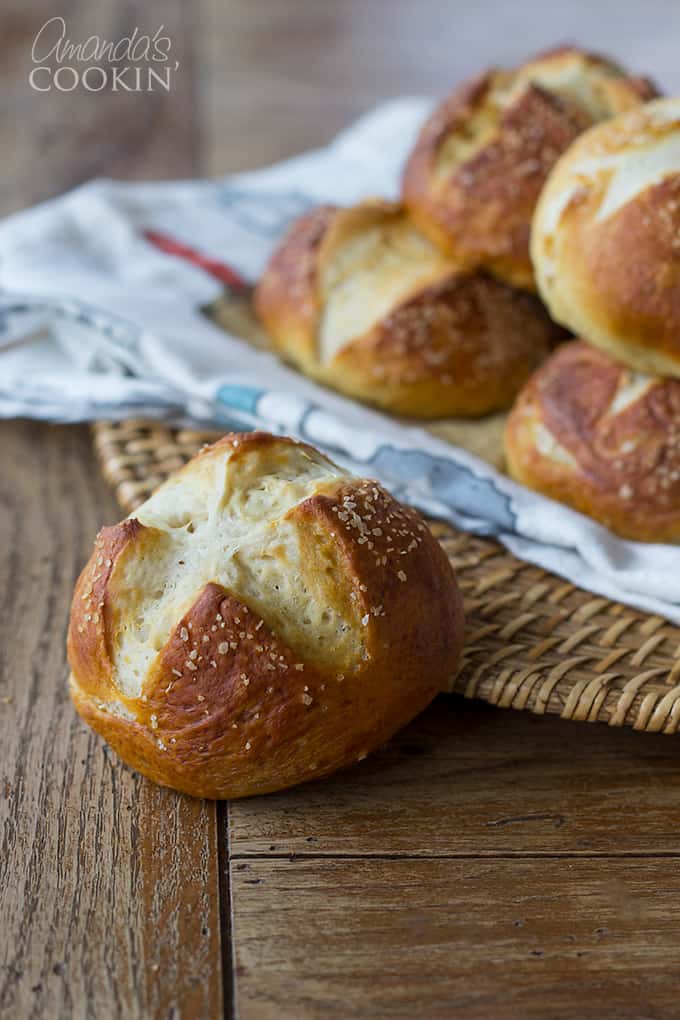 This recipe was originally published here on February 4, 2009, original source of this recipe – Food.com