Last year, we made it through twelve days of Christmas Cookies, a different cookie recipe every single day from December 1-12. It was a great success and hopefully you had a lot more cookies to add your holiday baking arsenal! We did it again in 2020, and it's so much fun we will keep doing it each year!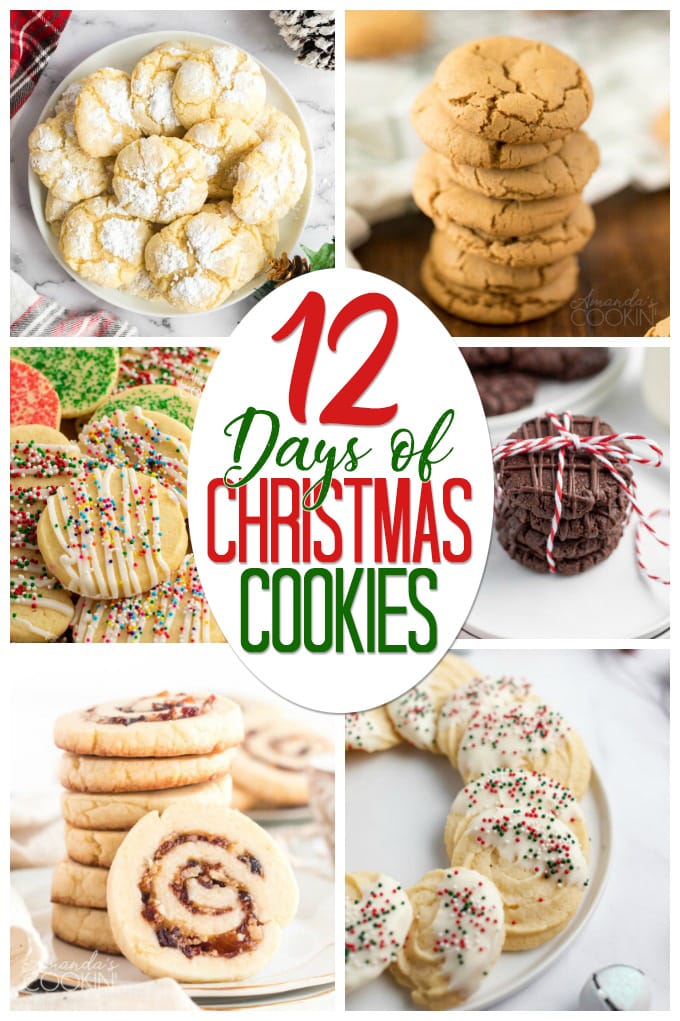 If you would like to have all the Christmas cookies from 2019 AND 2020 recipes in two handy books plus bonus baking tips and two bonus recipes you won't find on this blog, click here.
12 Days of Christmas Cookies
Baking cookies at Christmas is a time honored tradition in this family. We have made so many different types of cookies, fudge, bars, and candy I've simply lost count. If you missed the 12 days of Christmas cookies, I've listed each one below. Simply click over to get each recipe.
If you'd rather have them all in one place, I put together a cookbook for you!
12 DAYS OF CHRISTMAS COOKIES
12 Christmas cookies you will love, PLUS bonus baking tips and TWO extra recipes you will not find on this blog! See ALL my cookbooks here!
Get the Christmas cookies cookbook! ONLY $9.97!!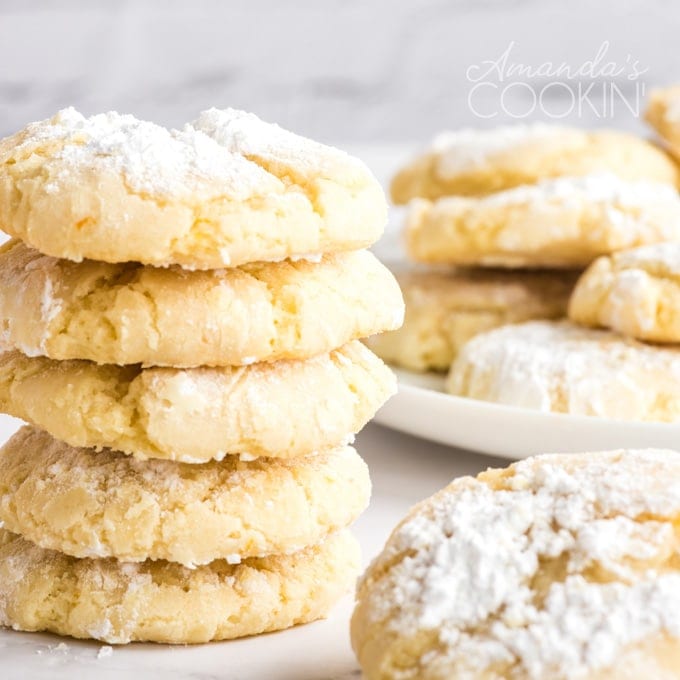 Orange Crinkle Cookies
Soft and chewy, these orange crinkles are perfect any time of year, but a beautiful addition to your holiday line up!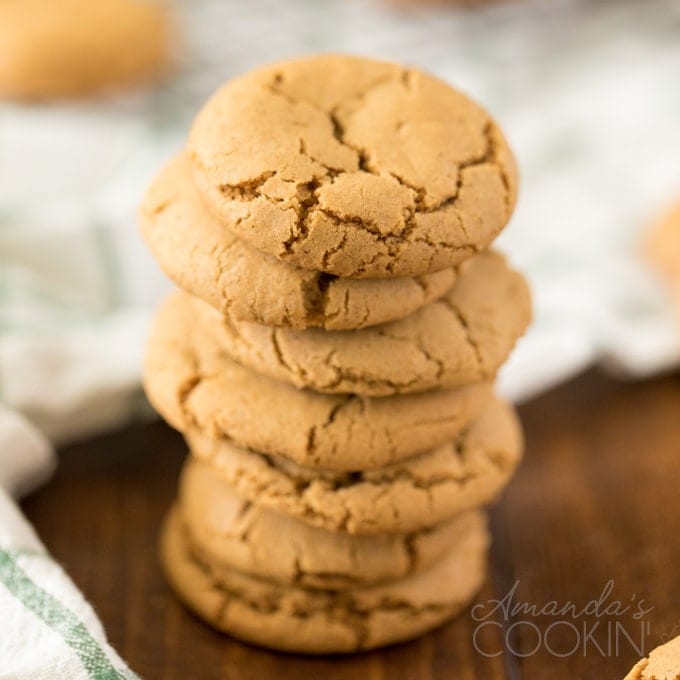 Gingersnap Cookies
Warm, soft gingersnap cookies are perfect for the holidays. Chewy, spicy, and delicious.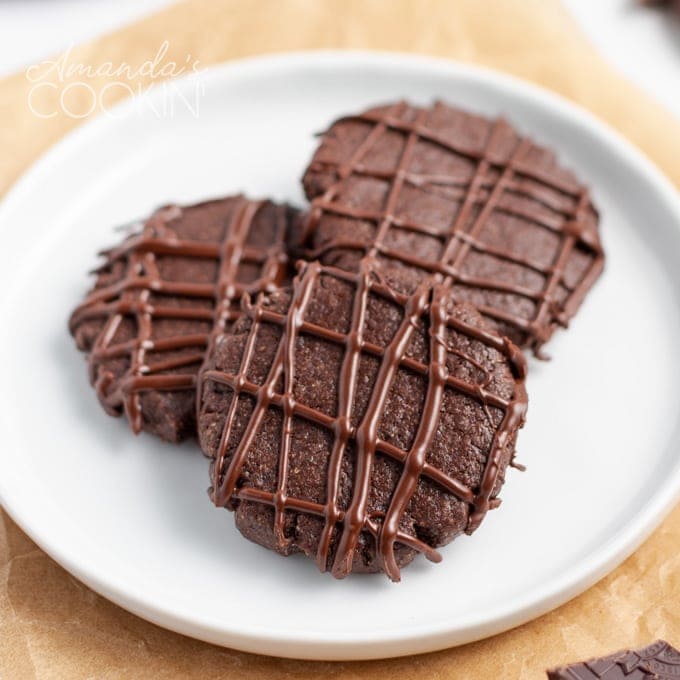 Chocolate Mint Cookies
Chocolate and mint go beautifully together in these soft little cookies. After the drizzled topping has dried, you can stack them and wrap in baker's twine for a fun gift.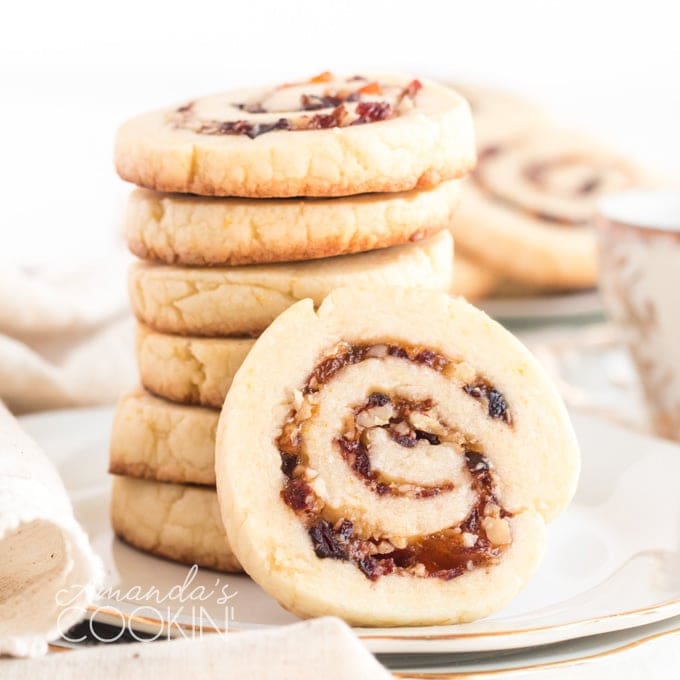 Cranberry Orange Spiral Cookies
This cookie recipe requires a little planning because of chill times. Be sure you plan ahead when making these lovely spiral cookies.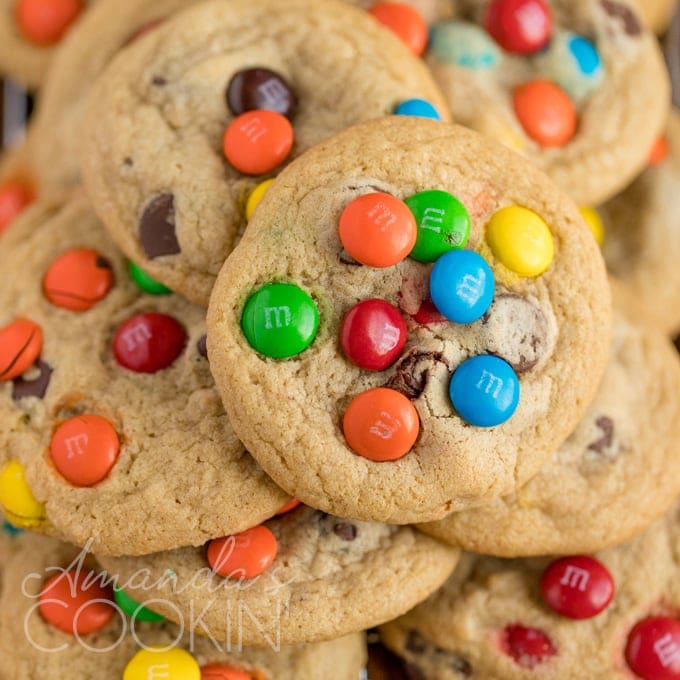 Chocolate Chip M&M Cookies
Chocolate Chip M&M Cookies are easy to make, full of chocolate chips and M&M candies, and we like to make them jumbo sized.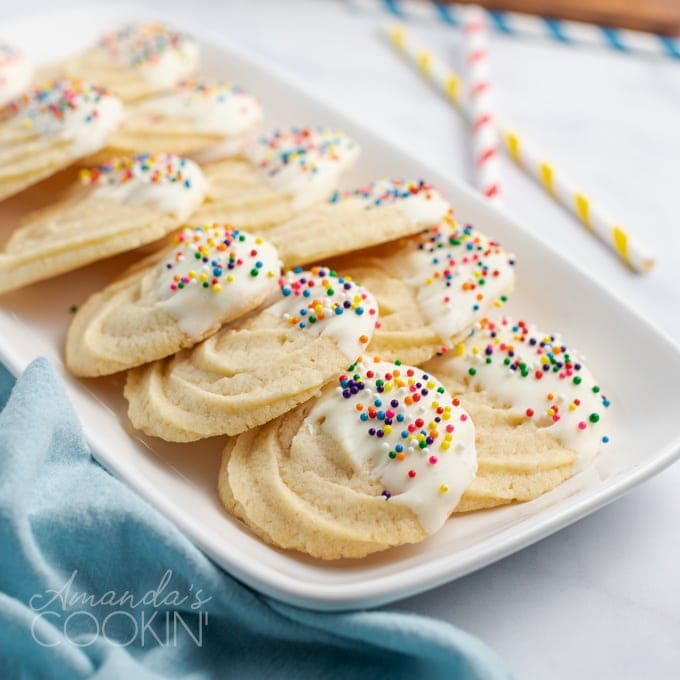 Butter Cookies
Slice and bake, use cookie cutters, or pipe through a star tip to make delicious butter cookies anytime!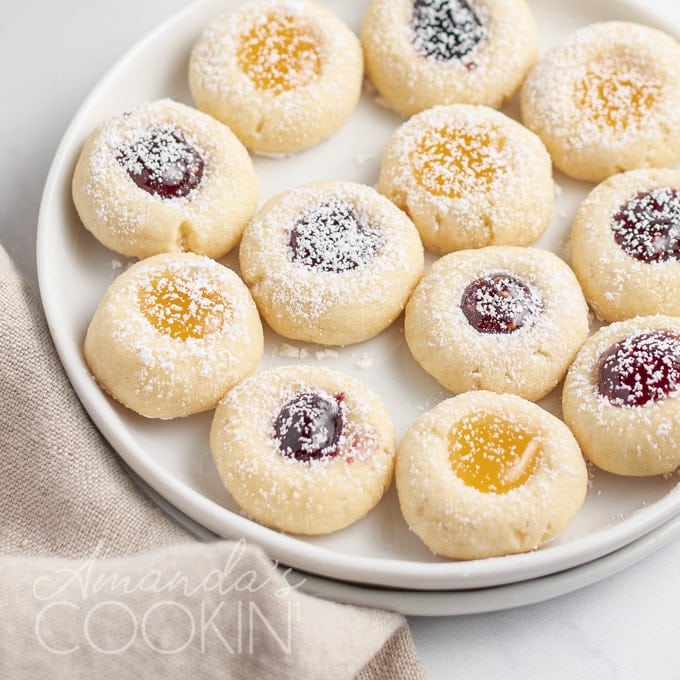 Thumbprint Cookies
Thumbprint cookies are a soft, but firm cookie with a jam-filled center that are deliciously popular, especially during the holidays.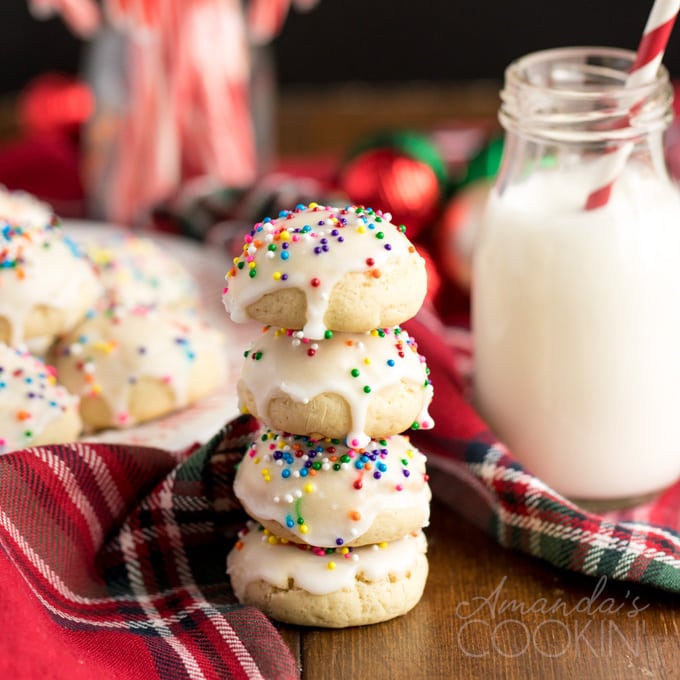 Italian Anisette Cookies
Traditional Italian cookies baked with anise giving them a delicious licorice flavor. You can certainly choose vanilla or almond extract if you prefer.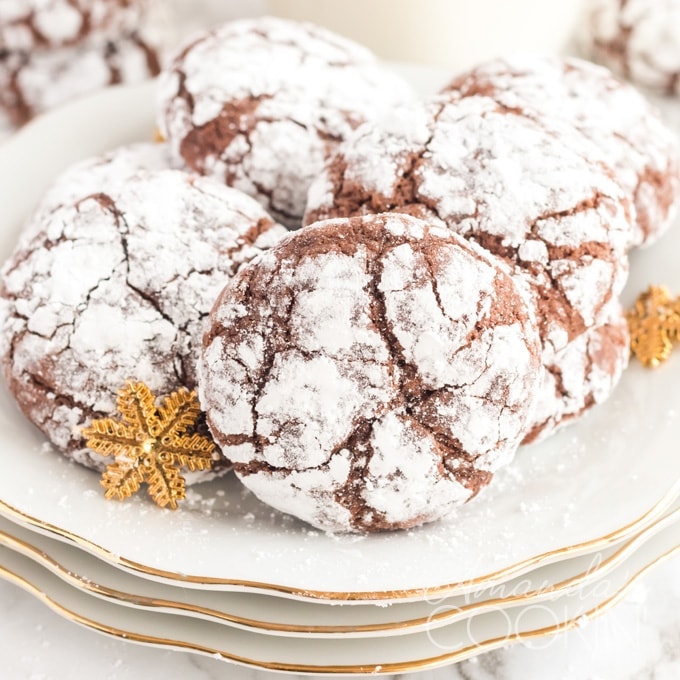 Chocolate Crinkle Cookies
Chewy, chocolate, brownie-like cookies with "snow" topped crevices make these Chocolate Crinkle Cookies irresistible.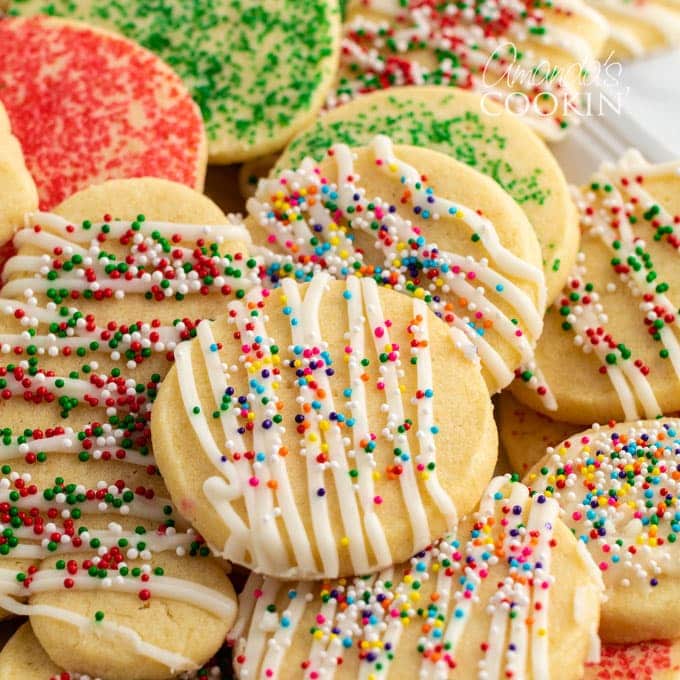 Grandma's Sugar Cookies
Classic sugar cookies, sweet and chewy, just like grandma used to make. This sugar cookie recipe is easy to make, fun to decorate, and great for holidays and parties.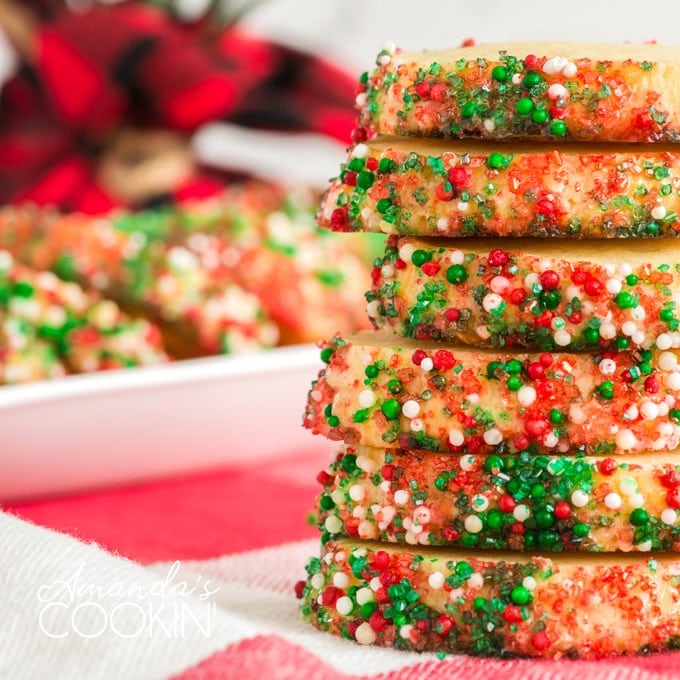 Shortbread Cookies
Classic slice and bake cookie dough that turns into buttery shortbread cookies, perfect for tea or holidays.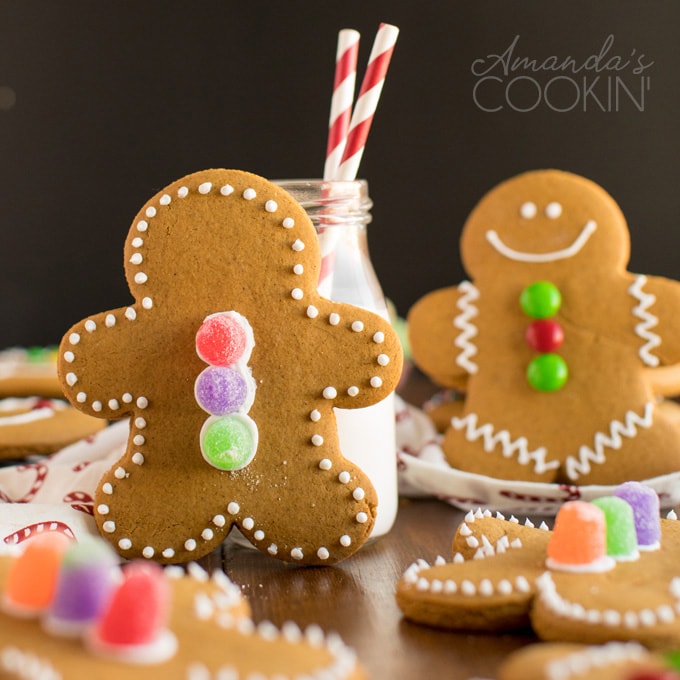 Gingerbread Cookies
Spicy gingerbread cookies are a delicious, traditional part of Christmas. Shaped into gingerbread men or simply baked in rounds, they are a must make.
I'm already thinking about next year's 12 Days of Christmas Cookies! Don't miss all of my cookie recipes here.
Amanda Davis is the entrepreneurial mom of four grown children and four step children. She and her husband, Chef Antoine, love to cook together creating recipes for this blog. Amanda also make kid's crafts and creates decorative items for her home. She is a crafting expert and guru in the kitchen and has appeared online and in print publications many times over the years. She is also a craft book author five times over and product developer as well as the owner of
FunFamilyCrafts.com
. You can find her on social media by using the buttons to the left!
Latest posts by Amanda Davis (see all)