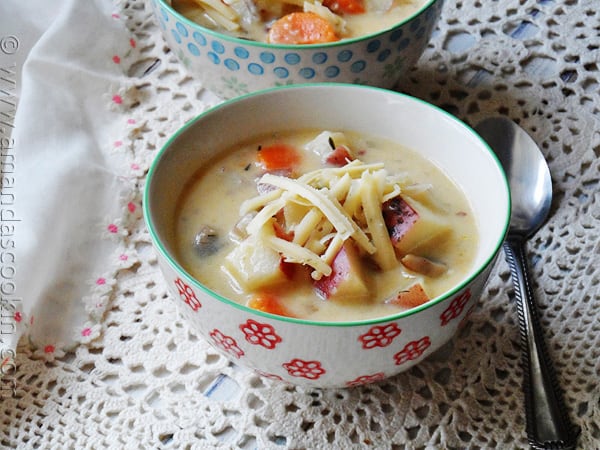 There's nothing like a piping hot bowl of soup chocked full of potatoes and other deliciousness to take a bite out of winter's chill. Garlic and potatoes are the star of this soup recipe, so if they are among your favorites, you will want to give this one a try. This is great for lunch and easily keeps in the refrigerator or freezer as well.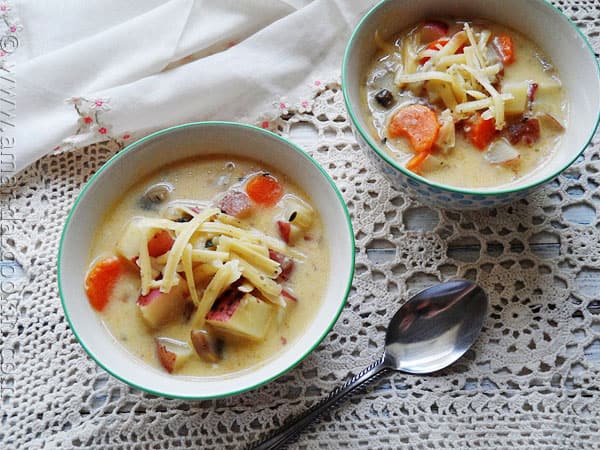 It's been very cold this past couple of weeks in southeastern Wisconsin. Biting winds an temperatures below zero make outdoor activities pretty much nonexistent. If you do have to go outside, coming in to a steamy bowl of this rustic soup will warm you up in no time! Serve with a hunk of crusty bread or your favorite crackers.
My husband and youngest son love ice fishing. They don't have a heater in the shanty, so taking along a Thermos full of hot soup is a great way to keep the chill away as well as the hunger pangs.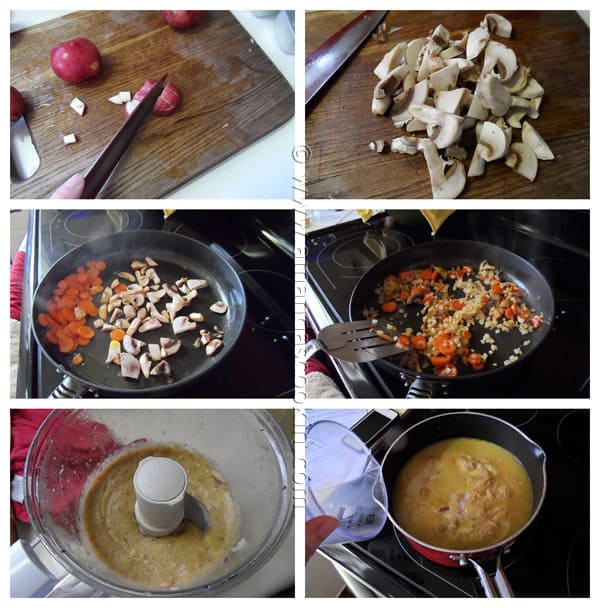 Chop all your vegetables (potatoes, carrots, mushrooms and onion) and saute them in butter. Add the garlic and some broth and do a bit of simmering. You'll run about a cup of the mixture through your food processor and dump it back in with the rest of the soup to act as a thickener. Add milk, seasonings and thyme and you're just about done!
If you're like me and you love potatoes, and love soup too, here are some other recipes you might like!
More potato soup recipes
Easy Cheddar Topped Potato Soup
Cheesy Chicken and Ham Chowder
Spicy Sweet Potato Soup from Dine & Dish
Creamy Bacon Potato Soup from Tidy Mom