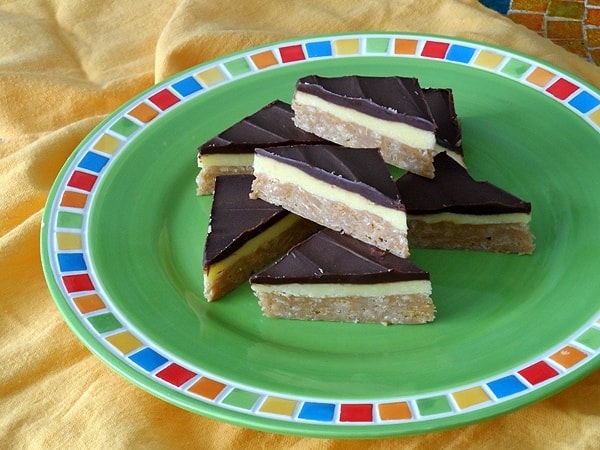 This no-bake dessert combines classic Rice Krispy treats, peanut butter, pudding and chocolate for a multi-layered dessert that everyone will love. Great for making and taking with you, so they're perfect for parties, barbecues and potlucks. They are pretty sweet though! So, if you have a sweet tooth, you're going to love these bars.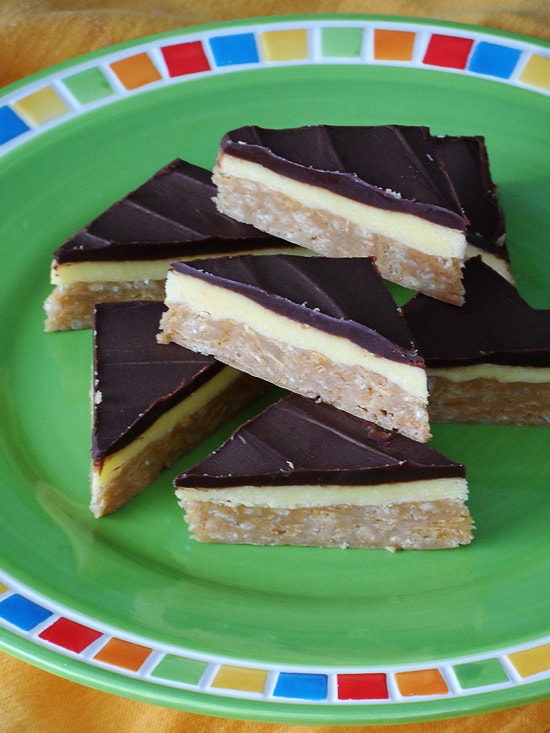 I have 3 boys in the house ranging from age 14 through 21. It didn't take long for these bars to disappear with them around. So if you have teenagers, don't expect to have any leftovers!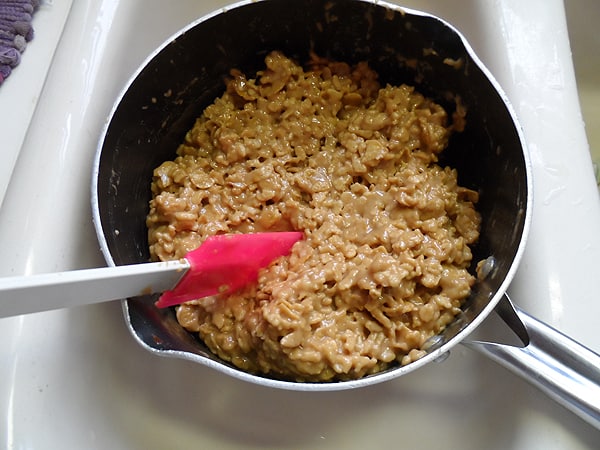 Over medium heat combine sugar and corn syrup in a large saucepan and cook until bubbling at the edges, stirring occasionally. Cook, stirring, one minute more. Remove from heat and stir in peanut butter until melted. Stir in rice and corn cereals until completely coated.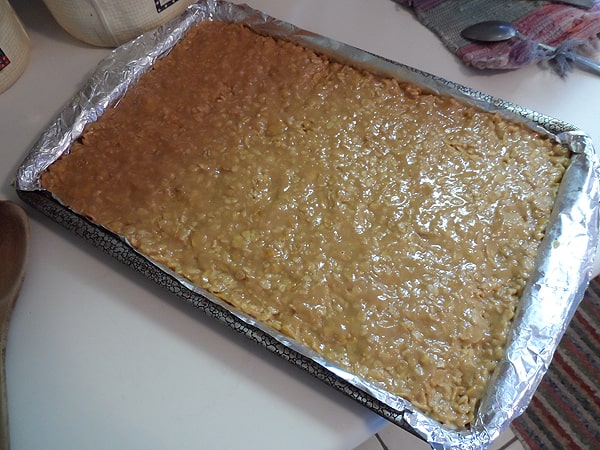 Press mixture into a foil lined cookie sheet.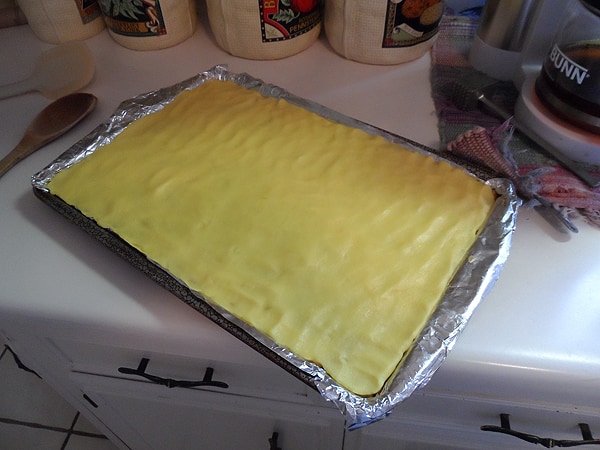 In saucepan over low heat, melt 3/4 cup unsalted butter. Remove from heat and stir in powdered sugar, vanilla pudding mix and milk. Spread pudding mixture over the cereal layer in the pan.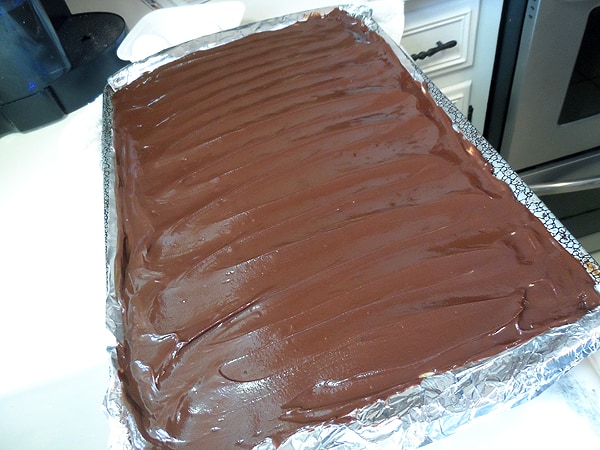 In microwave or in a saucepan over low heat, melt chocolate chips and 1/2 cup butter. Stir until melted and creamy, spread over pudding mixture in pan. Refrigerate for one hour to set. Lift bars out with foil and cut into squares or triangles.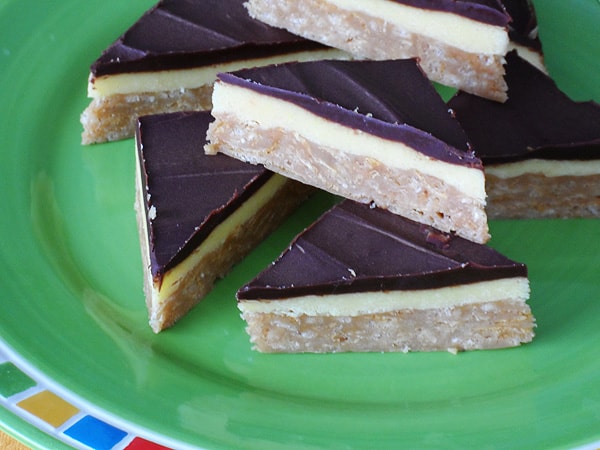 More No-Bake Desserts
No Bake Peanut Butter Bars – Amanda' Cookin'
Healthy Dark Chocolate No Bake Bars – Confessions of a Bright-Eyed Baker
No Bake Crispy Chocolate Peanut Butter Bars – Parade Magazine
Easy no Bake Milk Chocolate S'Mores Bars – Very Best Baking