Halloween is right around the corner, and with so many food options it may be difficult to choose where to start. We love the idea of a pumpkin charcuterie board to satisfy even the pickiest of eaters! Check out more of our favorite spooky food creations from Hy-Vee that you can easily conquer on a budget!
This post is sponsored by Hy-Vee; all of the views expressed here are genuinely mine.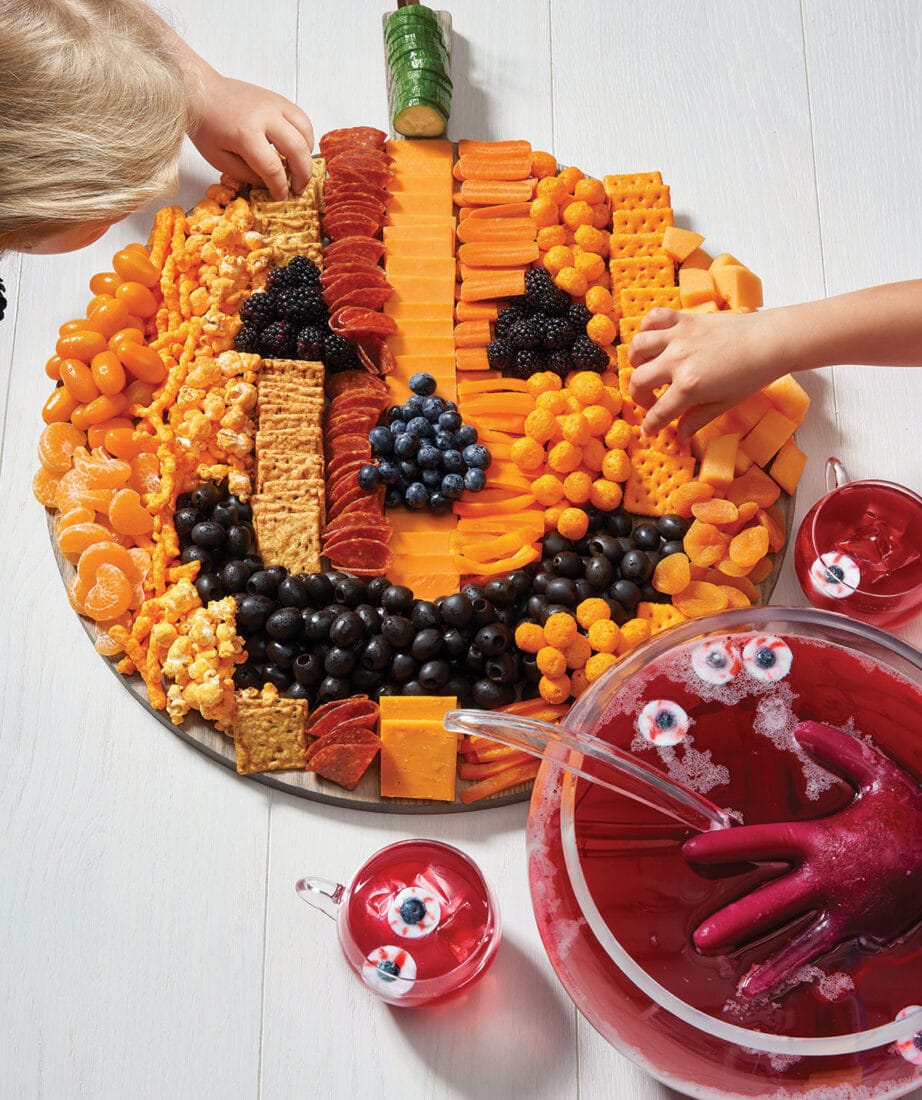 Why We Love These Ideas
Making Halloween goodies doesn't have to be difficult, time-consuming, or costly. We love when recipes are easy and affordable, yet still super creative. Even those who aren't as kitchen crafty can tackle these recipes with ease. Kids will jump at the chance to help out with any of these fun ideas as well, making it a great way to get the whole family in on some Halloween fun.
To make it even easier for you, Hy-Vee provides an online shopping source. By using Hy-Vee Aisles Online, you can order your groceries for pick-up!
You can also use their Hy-Vee Aisles Online App to order from anywhere, anytime.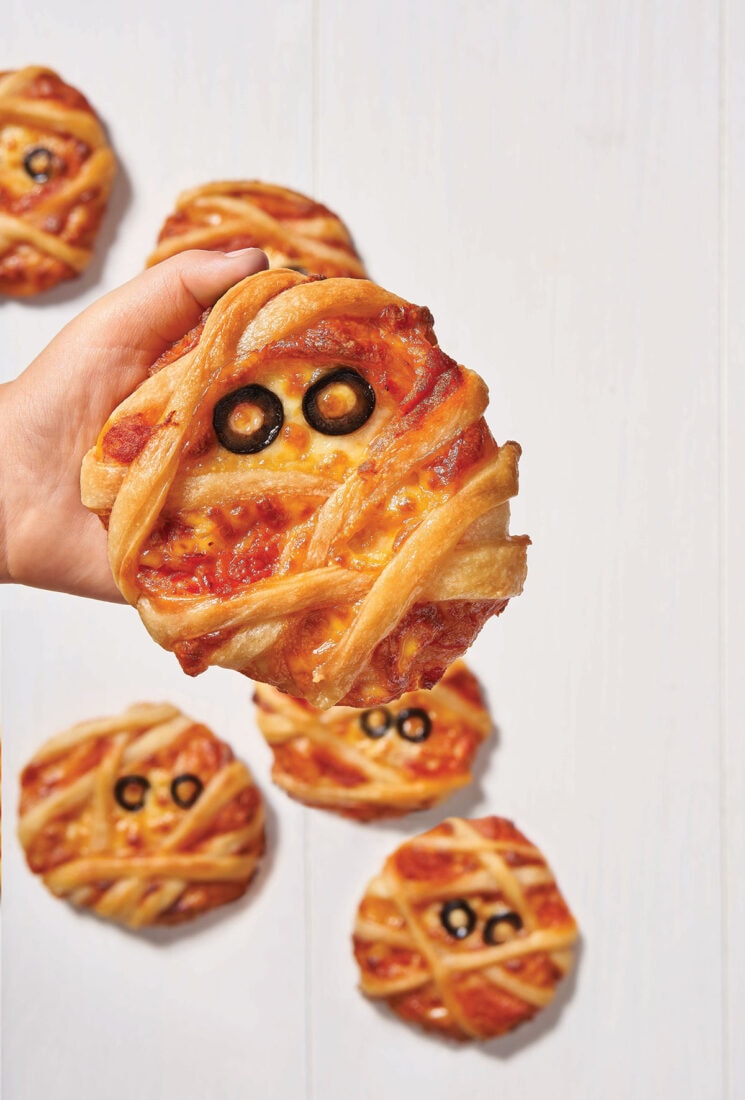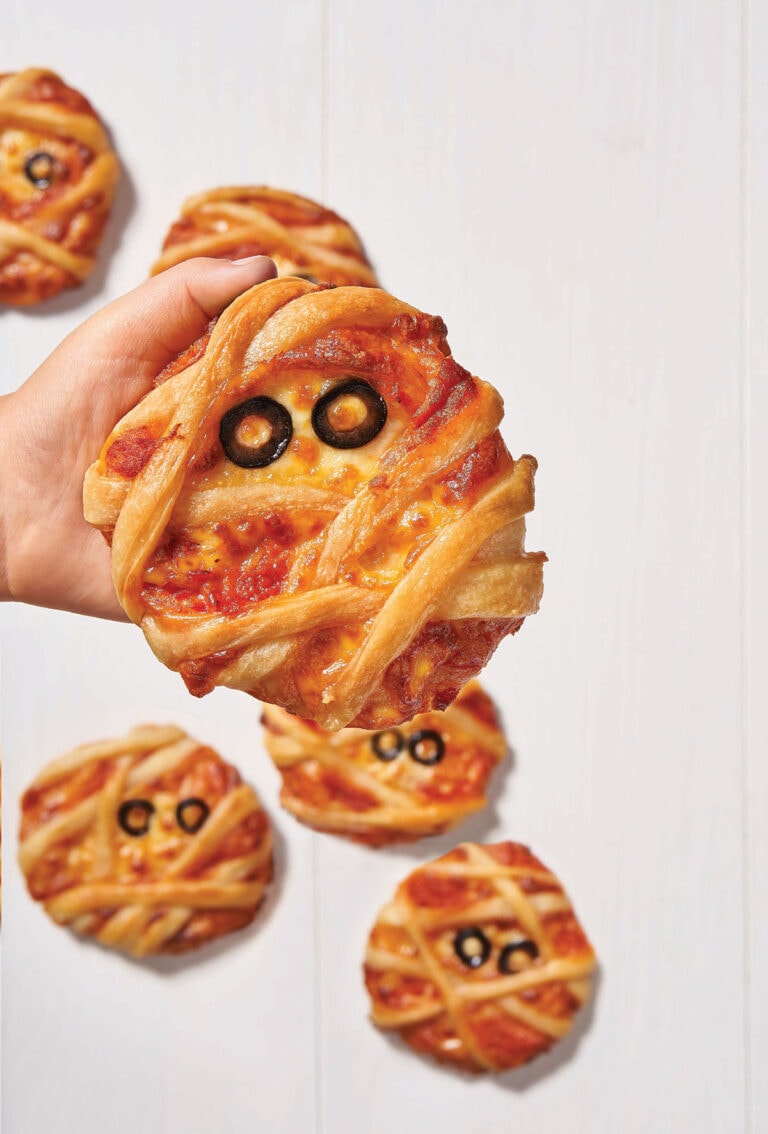 Hy-Vee has lowered tons of prices storewide. When you see "Red" in stores (the red down arrow with a smiling face on it) that indicates a price drop. When you see a red lock symbol on price tags, this shows a Low Price Lockdown, which means a price drop on favorite items that are locked into a low price. Find all of Hy-Vee's deals here.
So keep an eye out for the things you'll need to make these recipes, you may score on a great deal by looking for the red down arrows and the red lock symbols!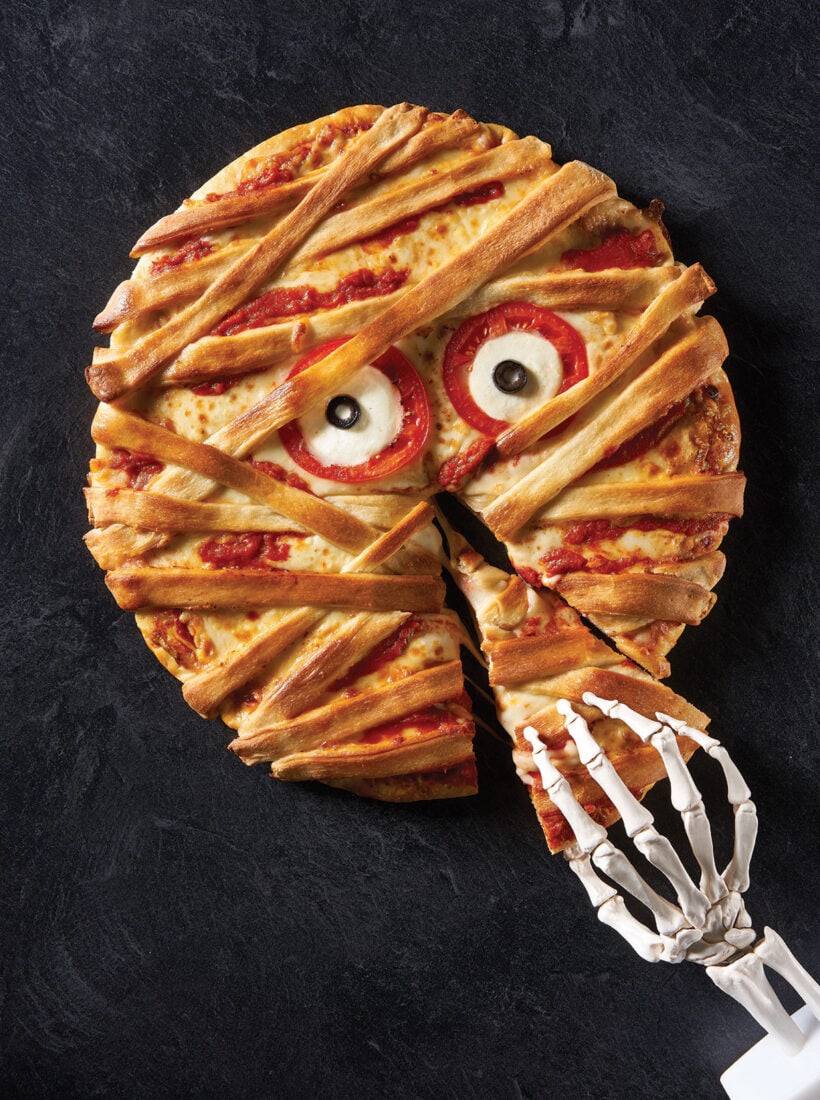 Use refrigerator pizza dough and a take and bake pizza to make this cool mummy!
Impress your guests with any (or all) of these creepy, silly, and fun Halloween ideas! Find the recipes for these goodies at 20 Halloween Recipes to Eat, Drink, and Be Scary or visit their Halloween Fun page for more tricks AND treats!
You can also join in on the fun with Hy-Vee's Celebrate Halloween Event with socially distant fun, kid-friendly activities, and giveaways!
Saturday October 24, 10am to 4pm
Sunday, October 25, 10am to 4pm
Saturday, October 31, 10am to 4pm
Kristen is the editorial manager for both Amanda's Cookin' and Crafts by Amanda and the daughter of the founder, Amanda Formaro. She is getting wildly creative with food and enjoys being in the kitchen and learning new things!
Latest posts by Kristen Rittmer (see all)