I have a marvelous blender. In fact, it's the same blender that they use at Starbucks and Jamba Juice. It's pricey but I've already had it for over 3 years, almost 4 in fact. it's called the Total Blender and is made by BlendTec. It's funny, I mentioned it to another blogger and he asked me if it was the same blender as the one in the "Will it Blend" commercials. I had never heard of it, so I googled it, and it IS in fact the same blender. :)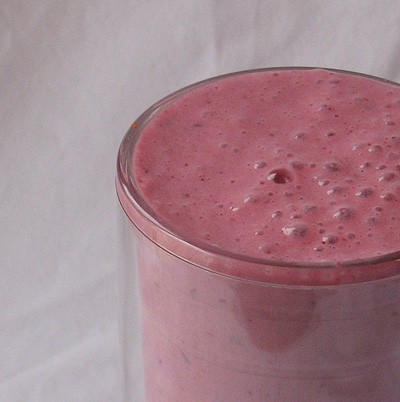 At any rate, I say this because I don't want anyone mad at me if their blender can't handle the frozen fruit in my smoothies! LOL If you have a good blender, smooth-away!
This particular smoothie is made with frozen dark red cherries, vanilla yogurt and milk. Just follow the basic directions below and you'll be enjoying cold smoothies before you know it :)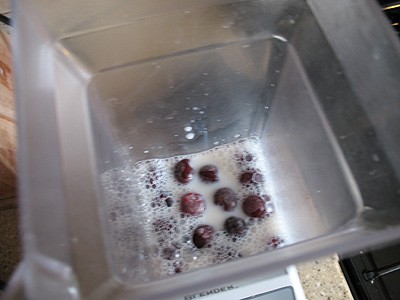 8 oz cold milk
enough frozen fruit to peek out above the milk
1 container (or one cup) of yogurt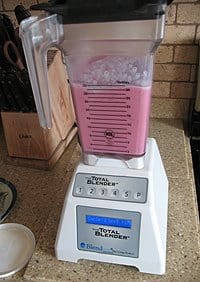 Pour milk into blender, add fruit then top with yogurt. Blend until smooth, add straw, enjoy :)
I have made a multitude of smoothies by combining different fruits and flavored yogurts.
Try frozen pineapple and mangos combined with coconut yogurt, or frozen strawberries and strawberry yogurt. Lemon yogurt and frozen blueberries is also a marvelous combination.
Enjoy!
Amanda Formaro is the crafty, entrepreneurial mother of four grown children. She loves to bake, cook, make kid's crafts and create decorative items for her home. She is a crafting expert and guru in the kitchen and has appeared online and in print publications many times over the years. She is also a craft book author five times over and product developer as well as the owner of
FunFamilyCrafts.com
. You can find her on social media by using the buttons to the left!
Latest posts by Amanda Formaro (see all)