This spiralized bowl of cozy butternut squash pasta noodles is creamy, cheesy, and so delicious! With a gorgonzola cream sauce, dried cranberries, and toasted pine nuts, this is a simple yet dreamy bowl of pasta noodles that you'll be making all winter!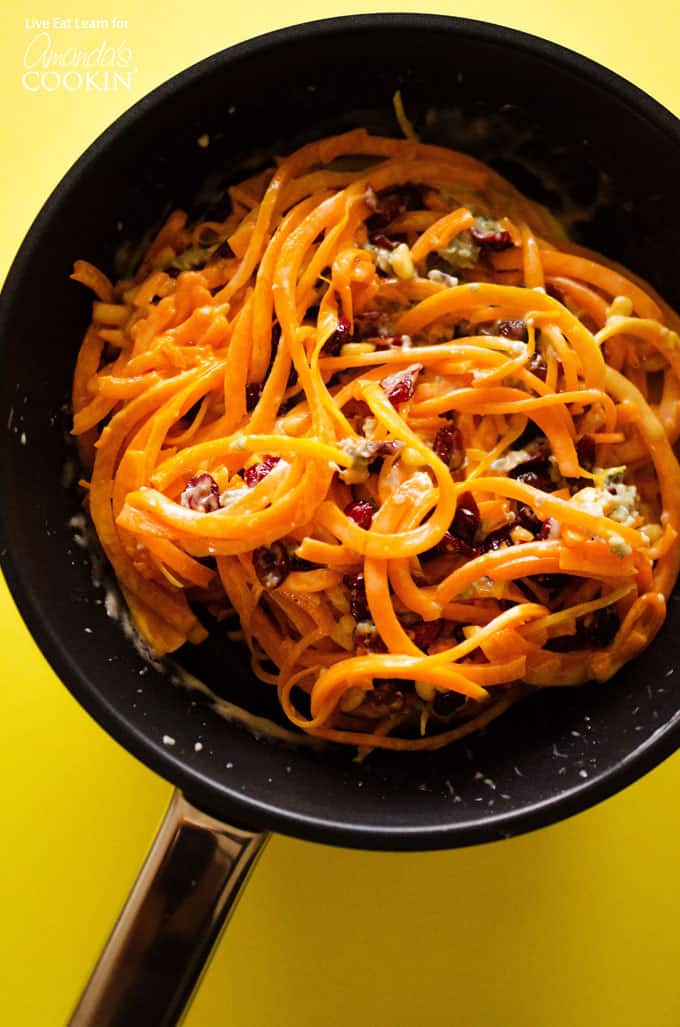 Butternut Squash Pasta with Cheesy Cream Sauce
Have you gotten into the amazing world of spiralizing yet? If not, you're really missing out! You can basically transform any vegetable into noodles, which saves you a ton of calories and actually has a lot more flavor. The tried and true spiralizing veggie is, of course, zucchini (which goes great in avocado pesto sauce), but did you know you can also spiralize butternut squash? It's slightly sweet and ultra-filling and it's bound to be your newest food obsession.
There are affiliate links in this post. That means if you buy something from that link, I will earn a small commission, but it won't cost you anything additional.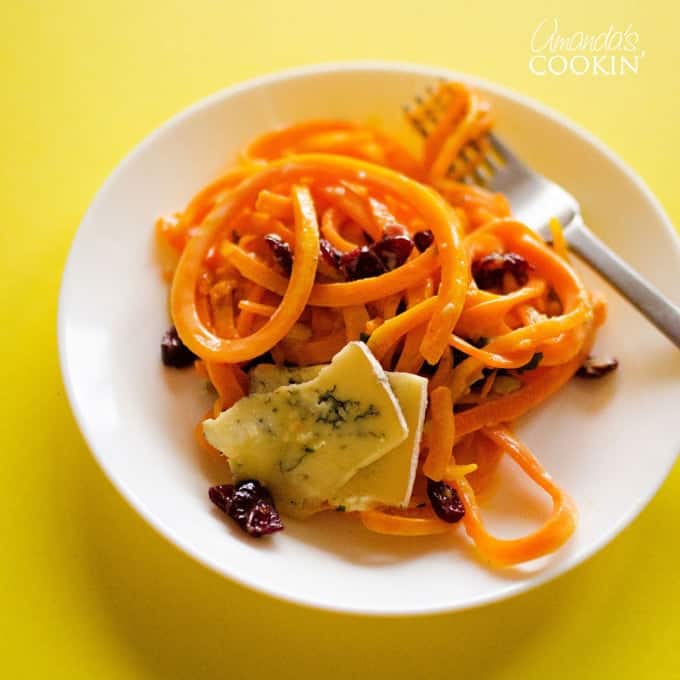 To make this Butternut Squash Pasta You'll Need:
1 medium butternut squash
2 Tbsp pine nuts
2 Tbsp olive oil, divided
8 sage leaves
4 oz gorgonzola cheese
¼ cup heavy cream
½ cup dried cranberries
Kitchen Tools you May Find Useful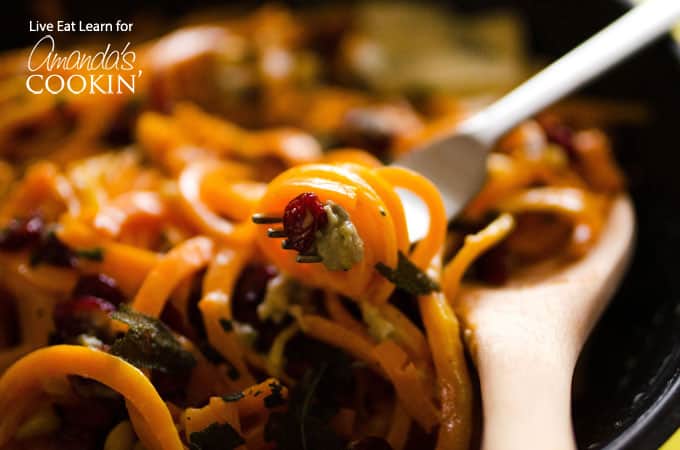 This dish has some seriously tasty components…let's talk about them. First there are the noodles, which take your love of butternut squash to a whole new level.There's the gorgonzola cream sauce, which is made even better by the fact that it contains just two ingredients. There are toasted pine nuts and dried cranberries, little flavor/texture bombs. And finally, the fried sage, the herb of the season. Bring it all together and you have a quick (i'm talking less than 30 minutes) meal that's loaded with plant-power (but that the whole family is going to love!)