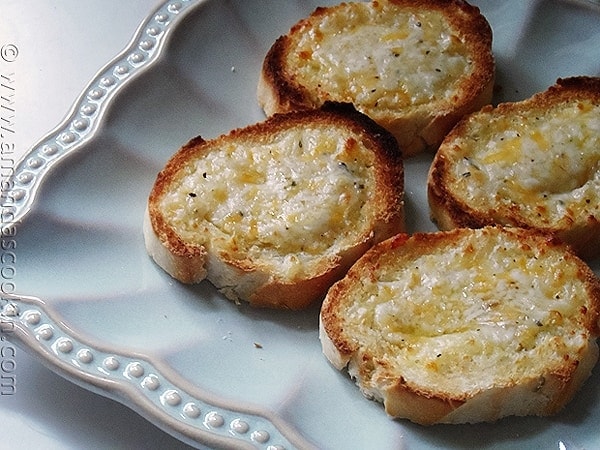 I discovered a 5 cheese garlic spread at a local mushroom farm about 5 minutes from my house. I was in love and knew I had to try and replicate it. I've made this several times, experimenting each time with herb measurements, the shred size of the cheese, and the ratio of olive oil to canola oil.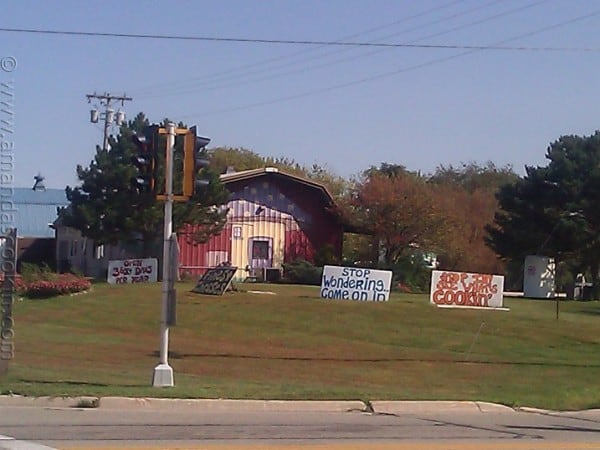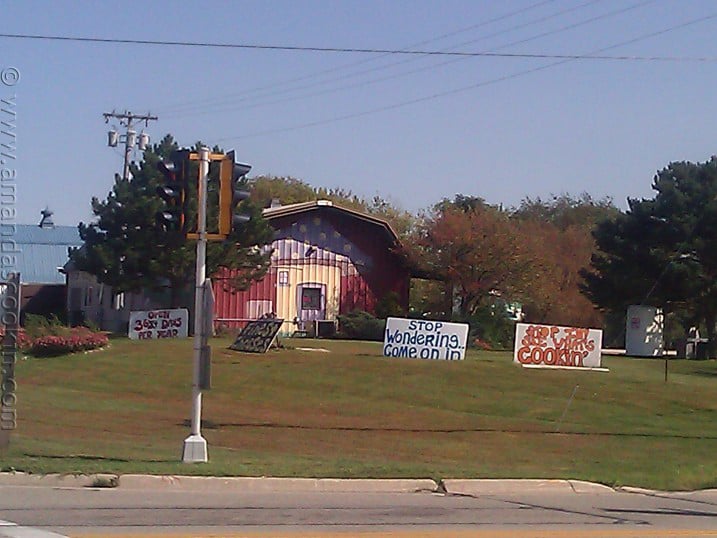 The mushroom farm I'm talking about is River Valley Ranch in Burlington, Wisconsin. I go in there quite a bit, their salsas are amazing and I'm always buying fresh mushrooms, Wisconsin cheeses, and yes, even jars of popping corn! I love going there!
My spread is a little different from theirs, and I'm not worried about putting them out of business, no fear of that. Their cheese spread is their top selling spread. I knew I couldn't keep out of the kitchen though…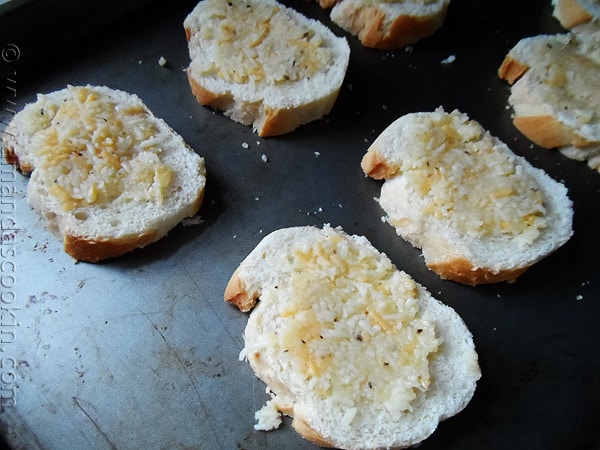 The first batch was a bit herb heavy, so I cut it back and was really happy with the result. The third time however I decided to try a shortcut. Instead of buying all of the different cheeses that were needed, plus having to measure out the herbs, I found two Sargento cheeses that did the job for me.
We absolutely love this spread! Let it sit in the fridge overnight for easy spreading, but you don't have to. You can use it right away, you'll just have to spread it out with your fingers or a fork.
This recipe makes enough for two full French baguettes. It can be kept in the refrigerator for up to a week, or kept in the freezer for 3 months.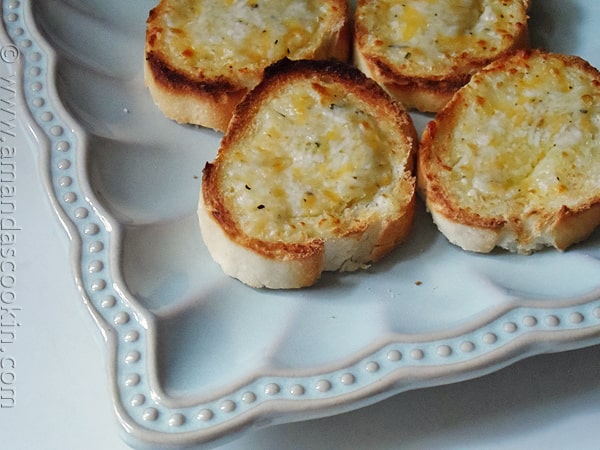 This is a simple and delicious appetizer for game day, or a great accompaniment to spaghetti dinner. A great alternative to the same old garlic bread. Would be delicious topped with bruschetta too!
There are seven different cheeses featured in this spread: Mozzarella, Provolone, Parmesan, Fontina, Romano, Asiago and Cheddar.