Mason Jar Gifts are such a cute and easy way to package almost any homemade treat. This year, my daughter will be bringing these Sweet'n Salty Pretzels to her lucky teachers and I'm going to share with you how you can treat the sweet & salty snack fans in your life to this tasty treat!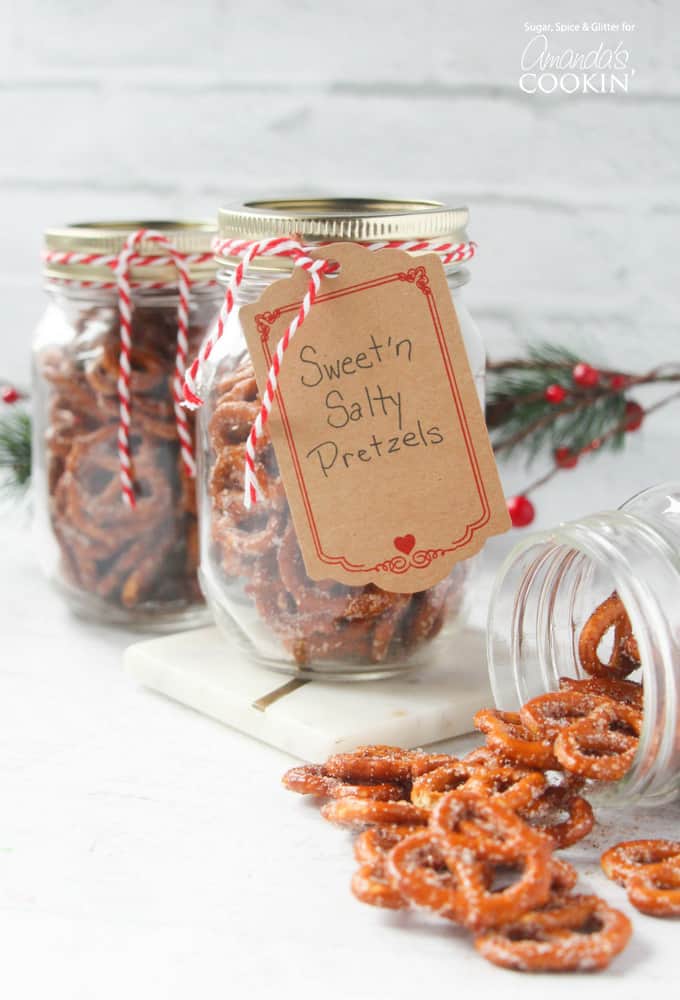 Sweet & Salty Pretzels in a Jar
I know I'm guilty of going into the Christmas season with grand ambitions in mind for what I'm going to make for everyone on my list… and then mid-December panic strikes as I realize I have maybe two gifts done and 20-something to go!
So, this year I resolved to stick with easy, simple DIYs that could be made with my 5 year old and packaged easily in mason jars, like our No-Sugar Banana Bread Mason Jar Gifts or these Homemade Spice Rubs & Mason Jar Cocktails we made for my grill-enthusiast brother.
No stress, no worrying about wrapping presents – just simple, homemade gifts that tray true to the heart of the holiday.
(Plus, who doesn't love a truly indulgent and tasty gift!)
After the pretzels are gone, the recipient can clean out the jar and use it however they'd like!
There are affiliate links in this post. That means if you buy something from that link, I will earn a small commission, but it won't cost you anything additional.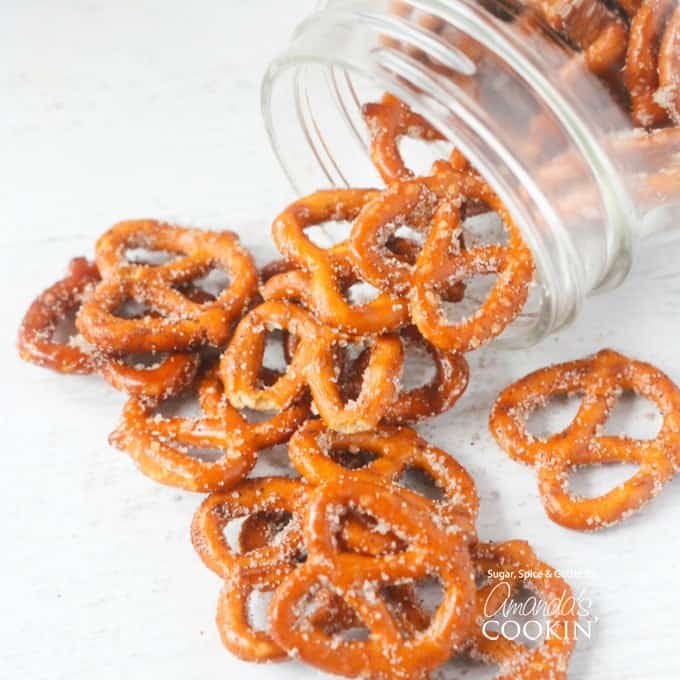 Ingredients to Make Sweet and Salty Pretzels
5 cups pretzels
1/3 cup coconut oil, melted
1 Tablespoon hot sauce (any style), optional
2 Tablespoons sugar
1 Tablespoon cinnamon
1 teaspoon salt, optional
Kitchen Tools You May Find Helpful: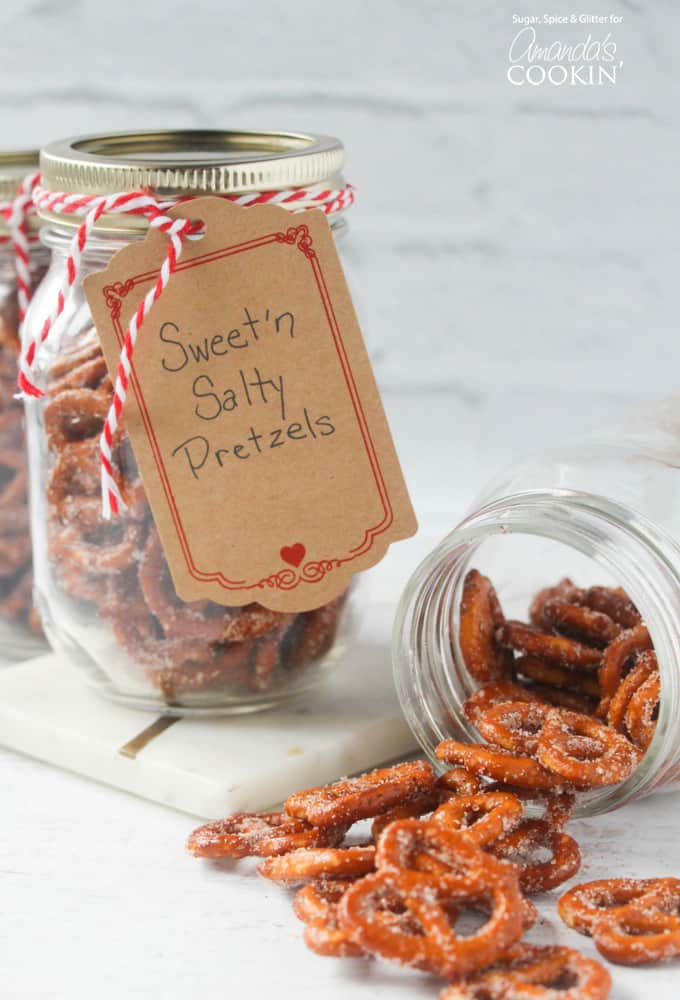 How to Make Sweet & Spicy Pretzels
Preheat oven to 325F
Line a baking sheet with parchment paper or a silicone baking mat.
Place the pretzels in a large bowl.
Melt the coconut oil and stir in the hot sauce.
Pour over the pretzels. Stir to coat.
Mix the sugar and cinnamon together and then sprinkle over the pretzels, stirring to coat.
Taste one pretzel to ensure you like the ratio of sweet and spicy/salty.
Turn the pretzels out onto the baking sheet and distribute in an even layer.
Bake for 10 minutes until the coconut oil has absorbed.
Allow to cool completely before storing.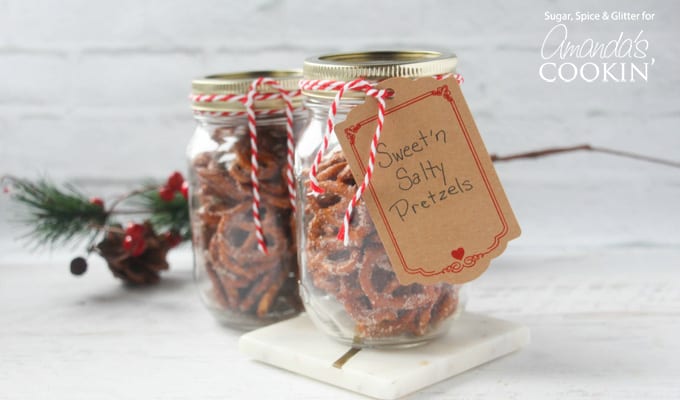 Do you have a Sweet n'Salty fan in your life who would love this delicious homemade gift?