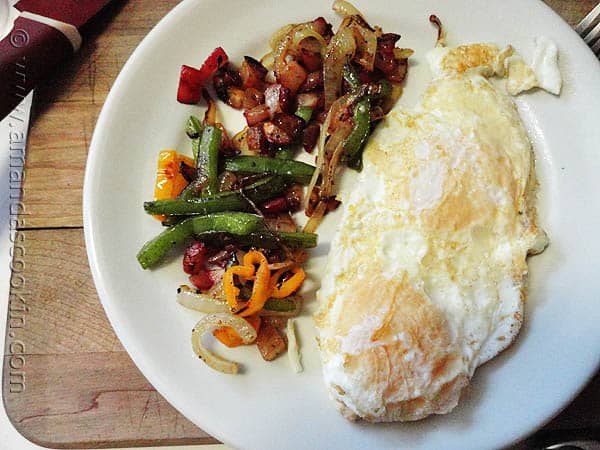 If you love potatoes and hash browns are your friend, I promise, you'll love them made with radishes too! Don't worry they don't taste weird, in fact they are really good and have a lot of health benefits too. The calorie count is much, much lower than potatoes and if you like gardening, they are extremely easy to grow.
Let's take a look. One cup of radishes has 18.6 calories and one cup of potatoes has 115.5 calories. The carbs are a lot lower too. Radishes weigh in at 3.9 grams while an equal measurement of potatoes is 26.2 grams.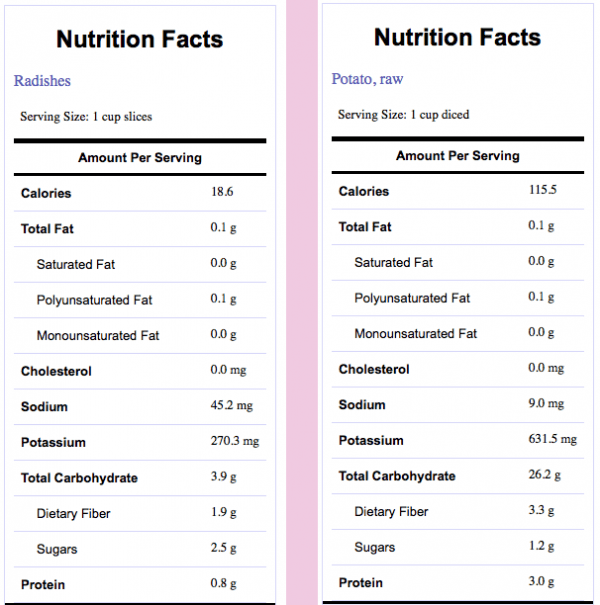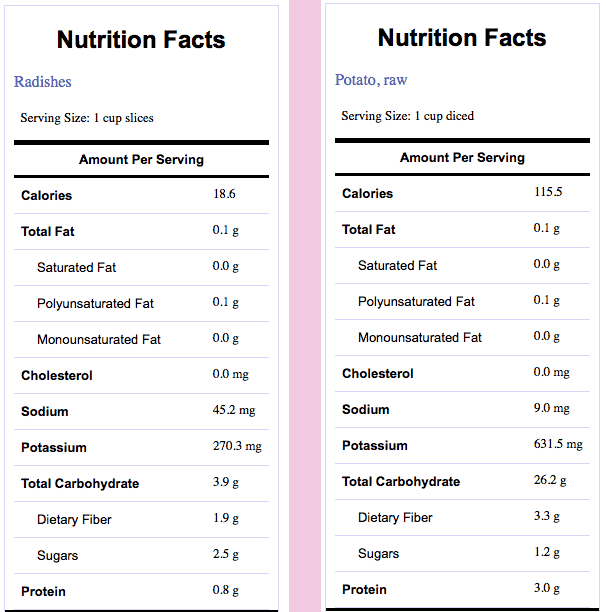 Radishes are higher in sodium than potatoes and their potassium level isn't nearly as high as their starchy counterpart. So depending on what your watching or what your diet prohibits, you'll want to take this into consideration.
I happen to love both of these vegetables. Heck I could live on chicken and potatoes, so it's probably good for me to insert some radishes in as well!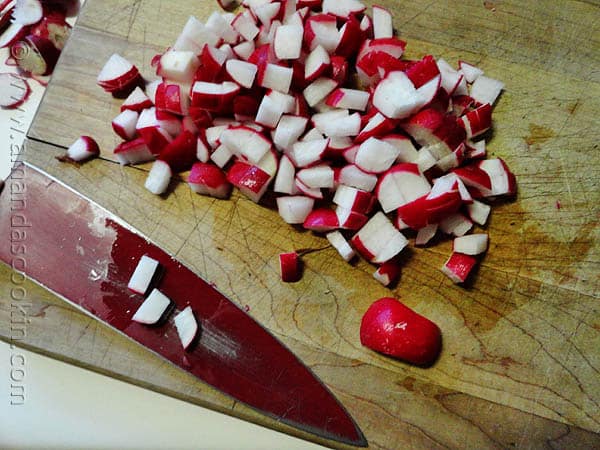 I don't have a complicated recipe for you. Just chop up some radishes…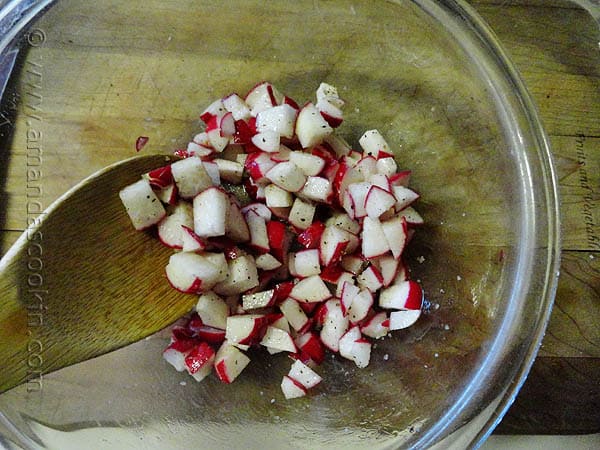 Toss them with some olive oil and season with salt and pepper…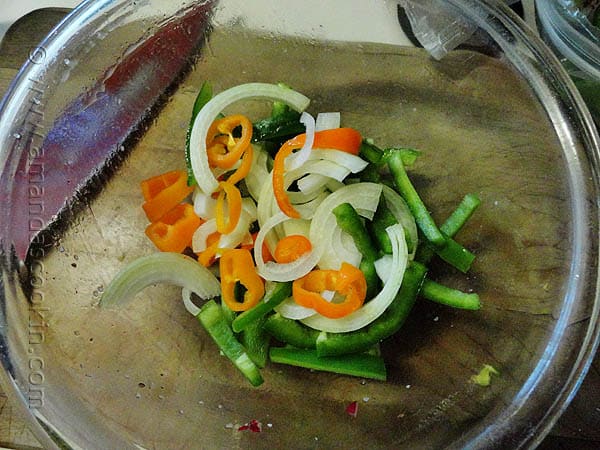 Do the same with some bell pepper, sweet peppers and onions…
Toss the radishes in a skillet over medium-high heat and cook for about 4 minutes or so, stirring frequently. Then add in the pepper and onion mixture. Saute, stirring occasionally, until done and serve with your favorite eggs.
Delish.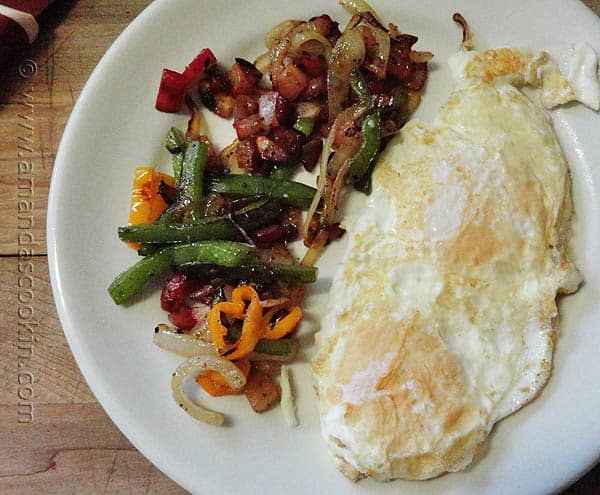 Amanda Davis is the entrepreneurial mom of four grown children and four step children. She and her husband, Chef Antoine, love to cook together creating recipes for this blog. Amanda also make kid's crafts and creates decorative items for her home. She is a crafting expert and guru in the kitchen and has appeared online and in print publications many times over the years. She is also a craft book author five times over and product developer as well as the owner of
FunFamilyCrafts.com
. You can find her on social media by using the buttons to the left!
Latest posts by Amanda Davis (see all)