I love deep fried appetizers, even if I don't make them often. I've always loved jalapenos, so making deep fried jalapeno slices has long been on my list of things to make. With the big game coming up I knew I wanted to try something new. These fried jalapeno appetizers are amazing and I can't wait to make them again on the big day!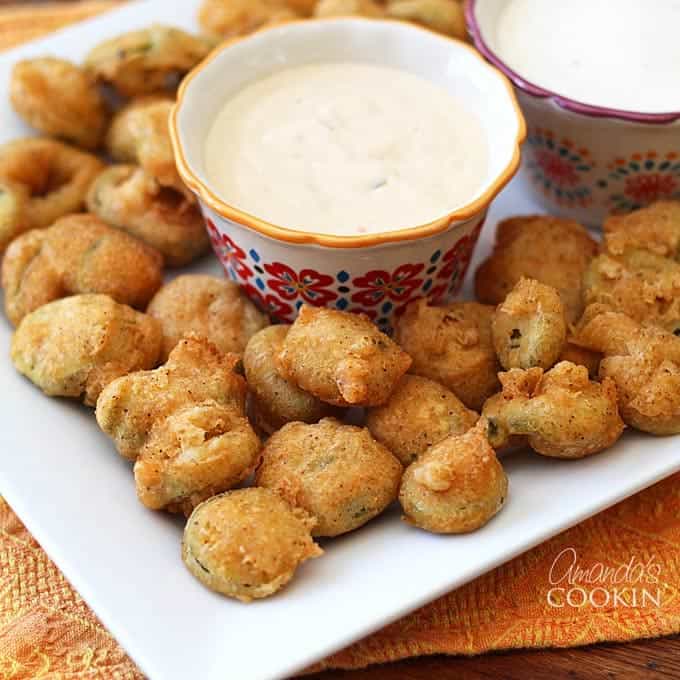 Deep Fried Jalapeno Slices
Tailgating is a big thing, but I'm a "homegater". I prefer to watch the big game with friends from the comfort of my living room. But I'm always looking for homegating recipes, just like these fried jalapenos.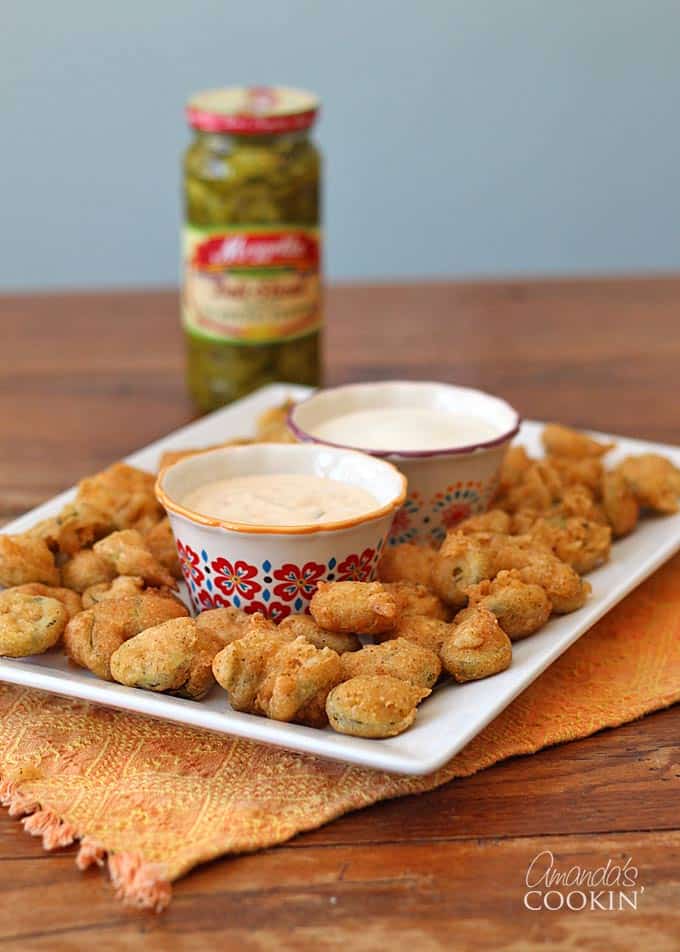 I served these with some Ranch dressing as well as some Monterey Jack flavored cheese sauce. If you're serving these for the big game or other party, you'll probably want to at least double and probably triple the recipe! They are that good.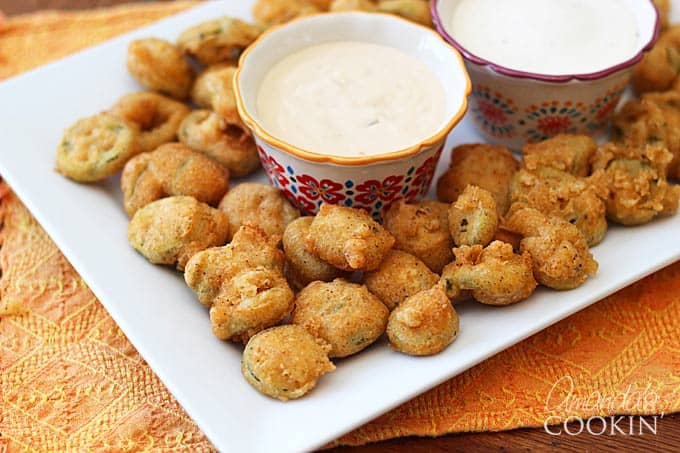 When I made these, I drained and dried the jalapeno peppers. They were already the hot variety, so leaving the juice on and mixing it into the batter probably would have made them even hotter. So if that's your preference, by all means do that!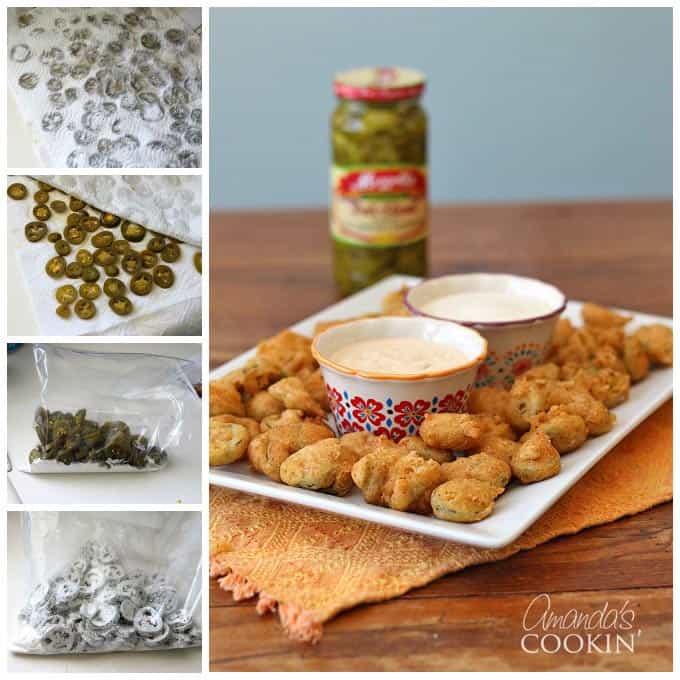 Make enough, especially if you are homegating. having a party means hungry guests, so you can double or triple this recipe. You can print it below.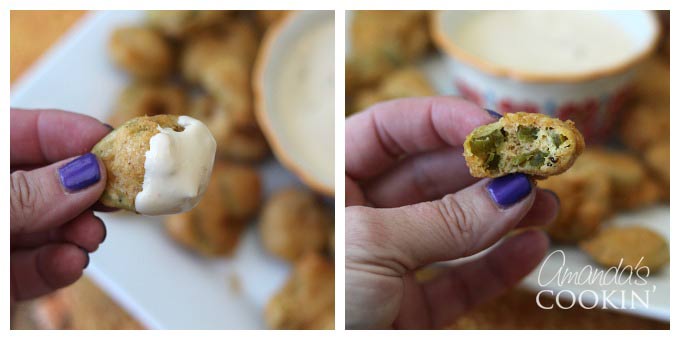 Mezzetta has a large variety, I made mine with "hot" but they also have "tamed". Check your grocery store!