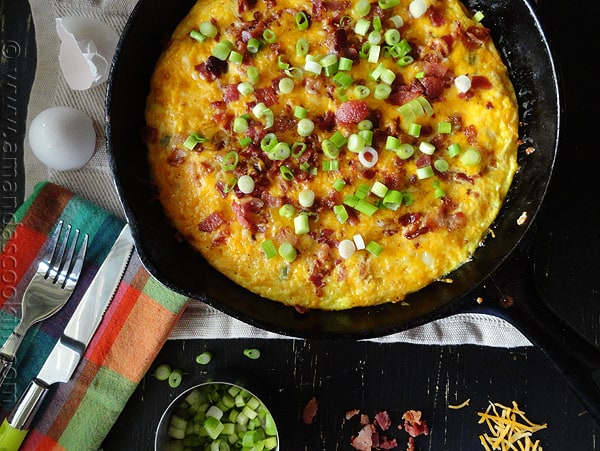 Making breakfast for 6 people can be a daunting task. Cooking all the eggs, frying the bacon, buttering toast, setting the table, sometimes it's more work than dinner! That's where frittatas come in. They are easy, don't require a ton of prep work, and are a real crowd pleaser. A frittata is kind of a marriage between an omelet and a quiche.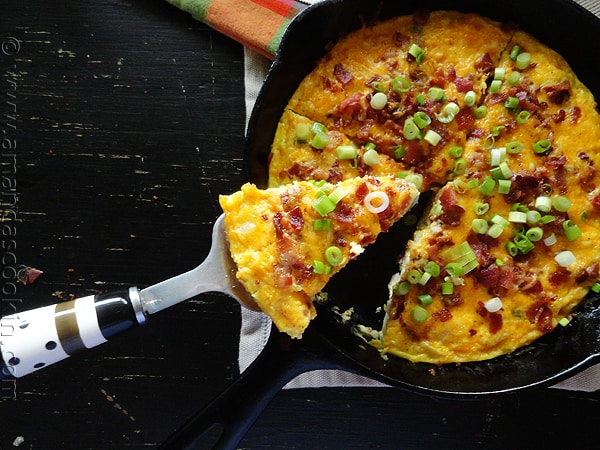 The word frittata is Italian and derives from the word fritto, which means to fry. Originally the word was used to describe any type of egg cooked in a skillet, however outside of Italy frittata was used to describe an omelet. The word frittata has evolved over the past fifty years and the cooking method is different from an omelet in several aspects.
The ingredients are mixed, rather than used as a filling
It is cooked slowly over a medium-low heat, often covered
When most of the egg is set, it is either turned over to complete cooking or cooked under intense heat to set the top
They are served to several, cut into wedges, rather than to one person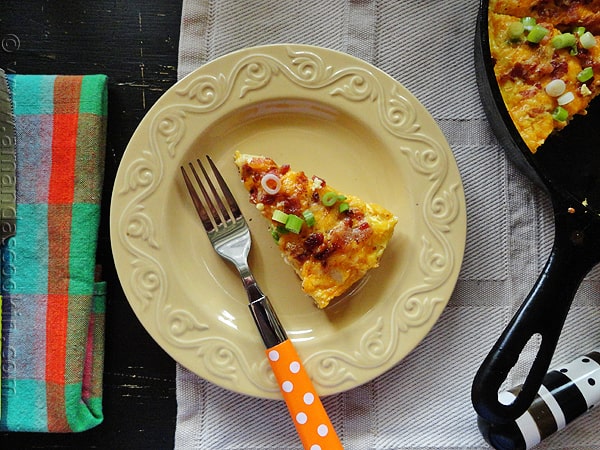 I made this bacon cheese frittata this morning. This one actually uses a nacho cheese, but I'm certain this would be tremendous with Pepper Jack, a Smoked Gouda, or if you're more traditional, a regular Cheddar Cheese would be great too.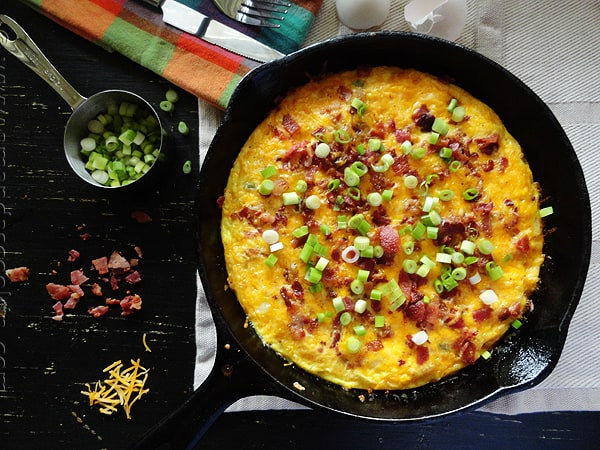 My husband and oldest son were leaving so I gave them each a wedge to take with. About ten minutes later my cell phone rang.
"Hey, whatever that recipe was, for that egg thing that you gave me…" my husband started. "Don't lose the recipe! You always make stuff, and then you lose it and never make it again!"
Silly man. I don't lose them – I blog them. I just don't like making things over and over again.
I could hear my son in the background saying "Yeah! DON'T lose that one!" And so my friends, I'm not losing this one. ;-) You shouldn't either. It'll be here for posterity.

It's pretty easy, and makes a great presentation as you can see. A little measuring, then some whisking and mixing…

A little frying, then dicing, then some more frying.

While it's cooking, you'll chop a little, then let it cook, garnish, broil, garnish again. Done.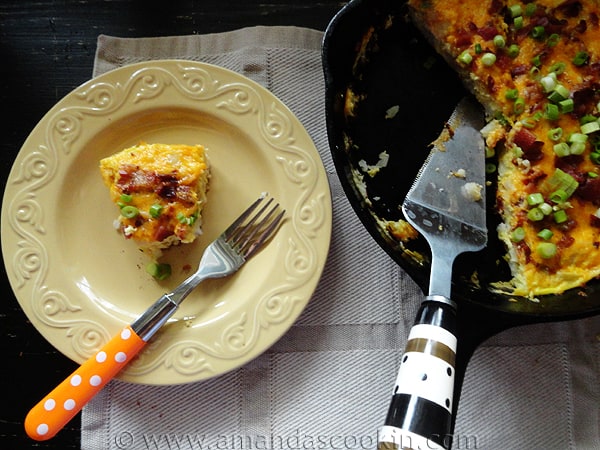 Oh yeah. Eat!