I grew up eating pot pies; the kind you take out of the freezer and cook in the oven. I love homemade beef stew, but it always feels like it needs a dinner roll or a biscuit to go with it. So I decided to combine the two, because frankly I don't have time to make pie dough for pot pies and this is much faster and just as satisfying!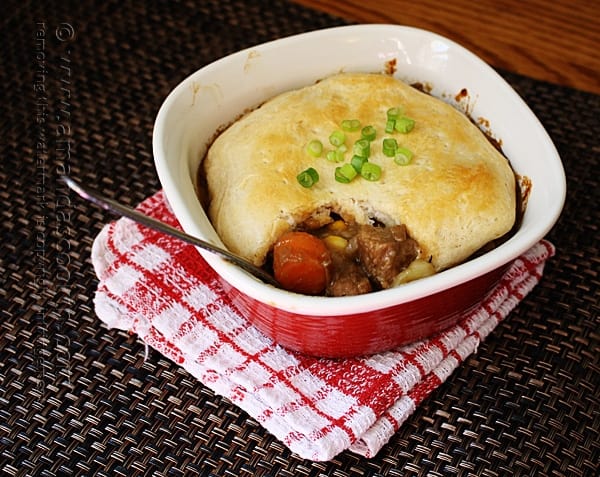 Now here's the funny thing… I'm not really much of a biscuit eater. I love dinner rolls, but biscuits.. not so much. I know, you're all shaking your head in disbelief! But it's true, just one of those things. However, I've found a way to enjoy a biscuit after all these years. By flattening it. I know, the polar opposite of what you should do with a biscuit, right??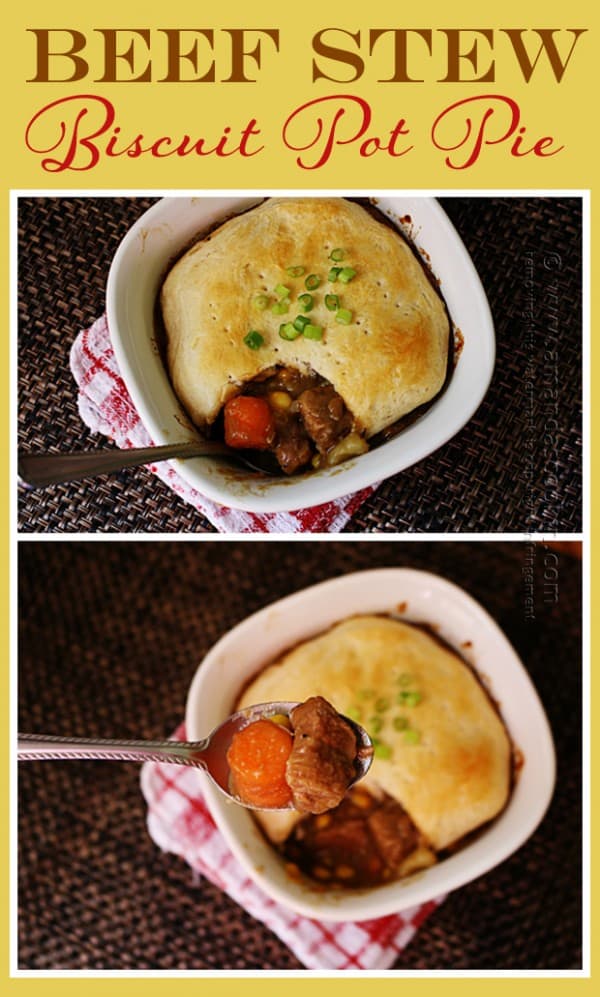 Beef Stew Biscuit Pot Pie
Baking biscuits on top of a casserole is nothing new. In fact, it even has a name: bubble up. You've probably heard of them before, except usually it's many biscuits covering the top of a 13×9 pan. This time, it's individualized.
For this recipe you will need:
2 lbs beef stew meat
1/4 cup flour
1/2 teaspoon sea salt
1/4 teaspoon freshly ground black pepper
1/2 teaspoon dried thyme
2 tablespoons olive oil
1/2 cup brewed coffee
2 cups beef broth
1 cup water
2 cups chopped potatoes
1 cup chopped carrots
1 cup sliced mushrooms
1 can large biscuits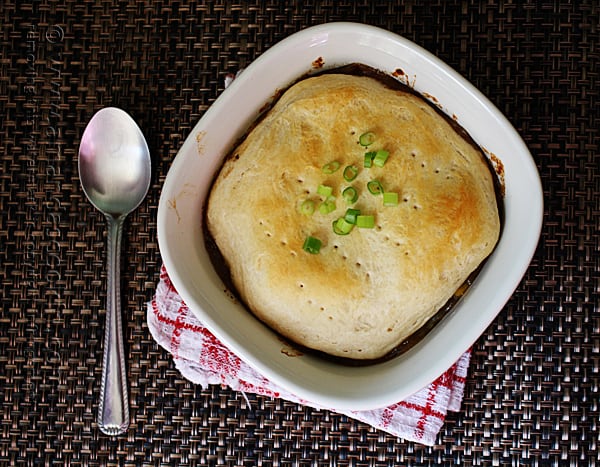 We really enjoyed these, and if you don't want the extra carbs, leave off the biscuit and just enjoy the stew instead. Oh, and by all means, if you have a favorite beef stew recipe, use it! If not, you can try mine below.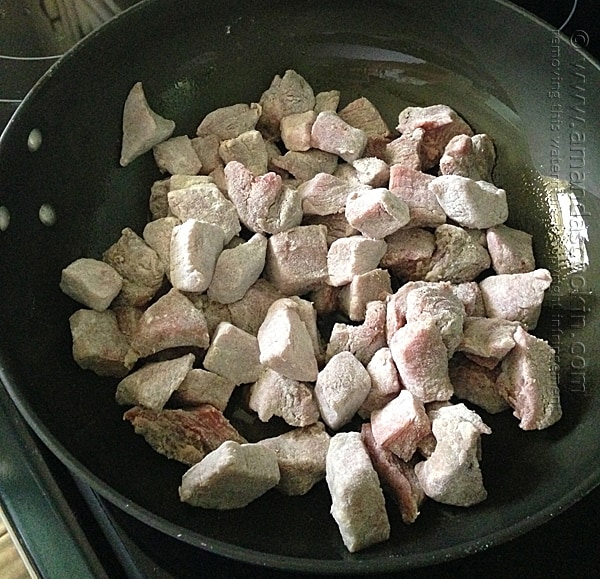 Dry beef stew meat with paper towels. Mix together flour, salt, pepper and thyme and dredge the meat in the flour mixture.
Heat olive oil in large skillet over medium high heat. Add meat to skillet brown on all sides until no longer pink.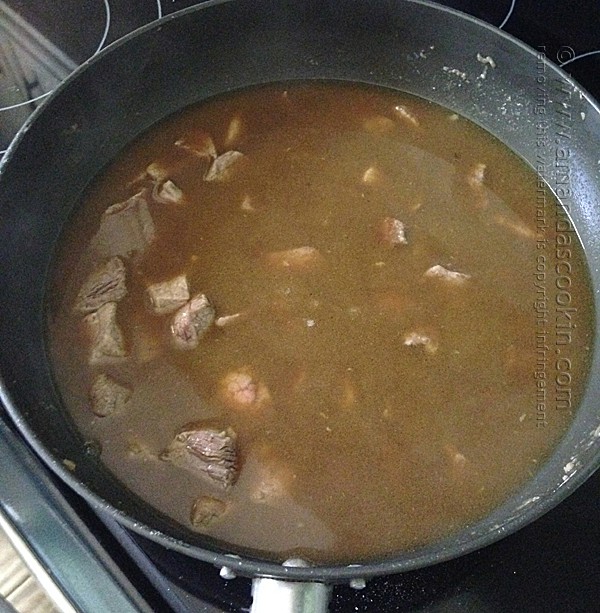 Add coffee, beef broth and water and stir well. Bring to a boil; reduce heat and simmer covered, with lid partially open, for one hour.
Add vegetables and cook another 1-2 hours, until meat is fork tender.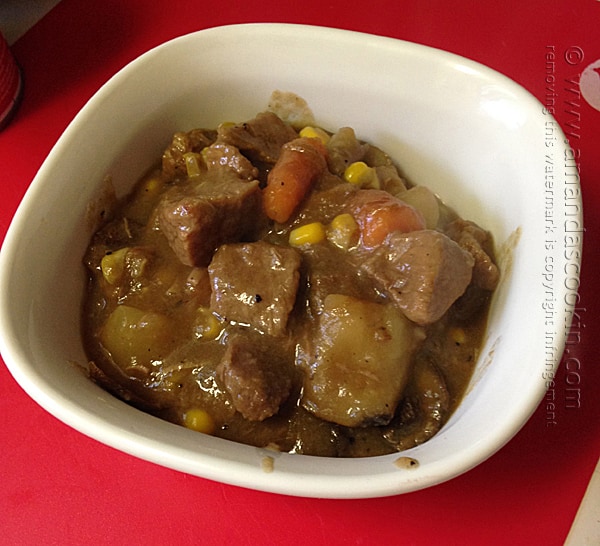 Preheat oven to 375 F. Set out 6-8 oven safe individual serving dishes. Divide stew amongst dishes.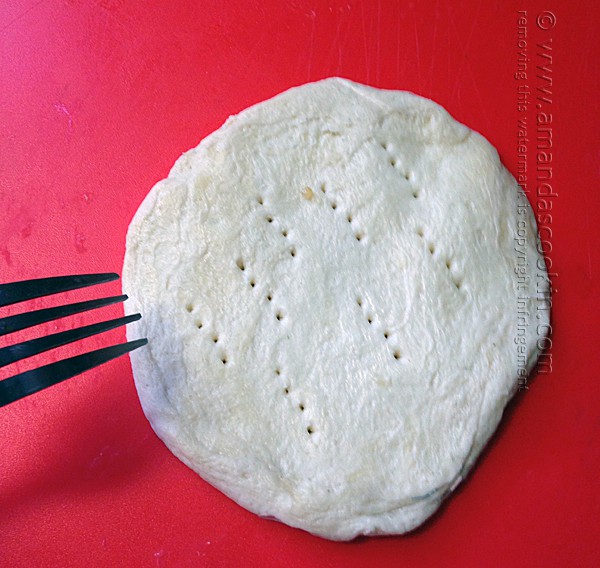 Flatten a biscuit with the heel of your hand and poke it several times with a fork. Place the flattened biscuit on top of the stew.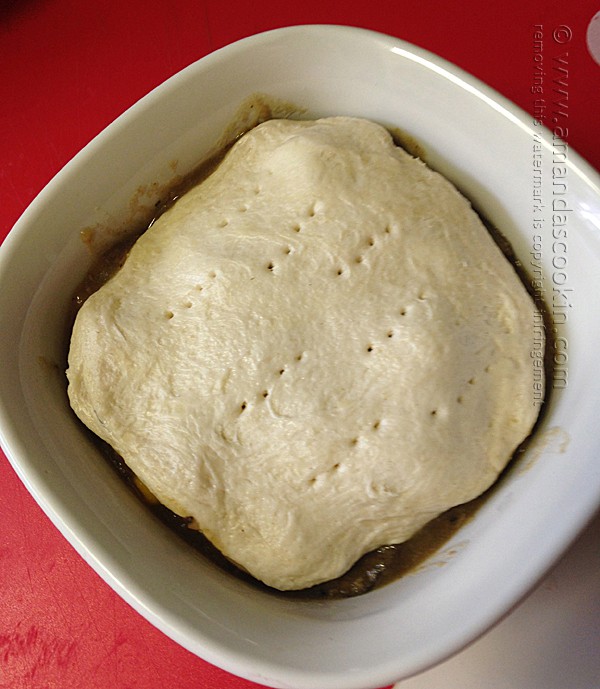 Repeat for the remaining dishes. Bake for 12-15 minutes, or until biscuit topping is golden brown.