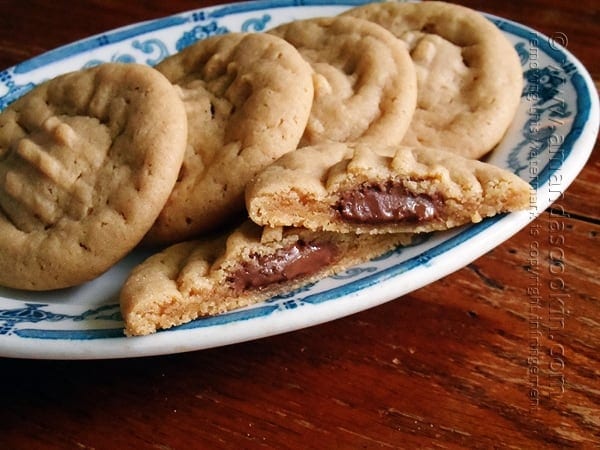 Everyone knows that chocolate and peanut butter make a great combination. Stuffing cookies with little surprises is always a treat, so these chocolate filled peanut butter criss-crosses are sure to rank among your favorites!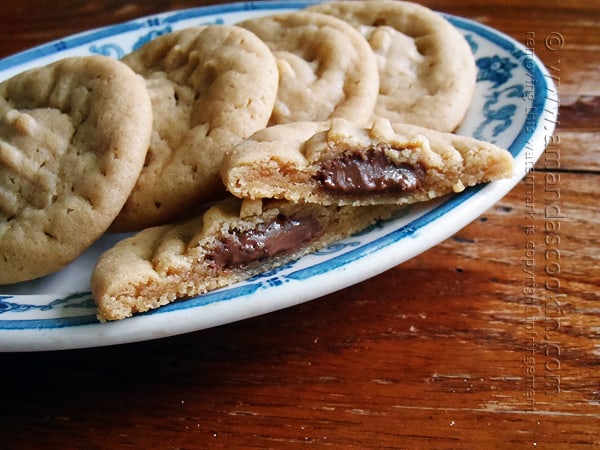 With Thanksgiving behind us, thoughts have turned to Christmas. What would Christmas be without cookies?
For a while, my husband had an obsession with those little Hershey's Drops. He goes in phases with his candy obsessions ;-) so when that phase ended, there were a few bags left in the cabinet.
When I made these, it didn't take long for them to fly off the plate. Everyone here loves my soft and chewy peanut butter cookies so I knew they wouldn't last! You might also want to try my Nutella Peanut Butter Cookies and these Snickers Peanut Butter Cookies if you loved the stuffed cookie route!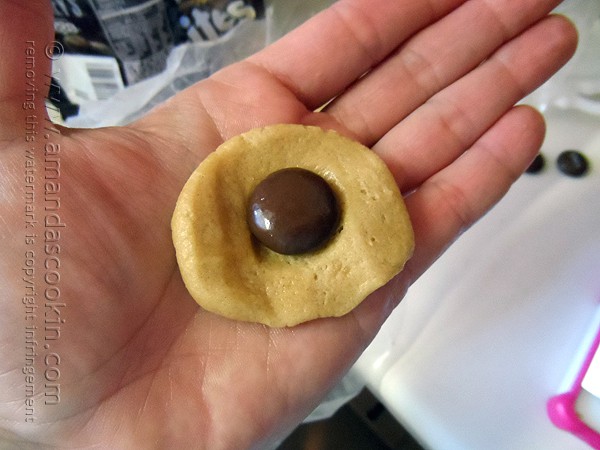 After you'll mixed up the dough, roll a piece in your hands a moment, then flatten it in your palm. Place a Hershey's Drop candy in the center of the cookie dough.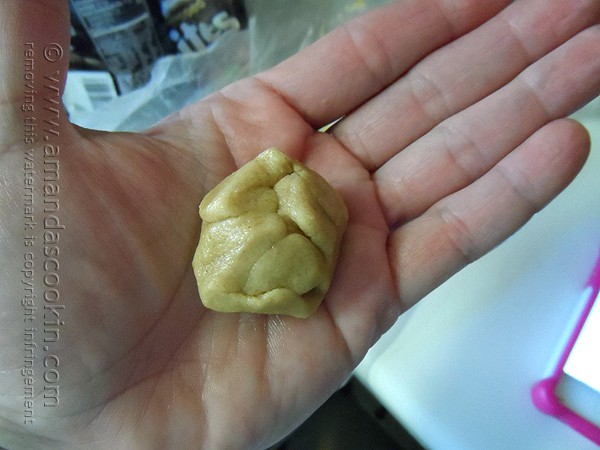 Close the cookie dough around the filling, forming a ball.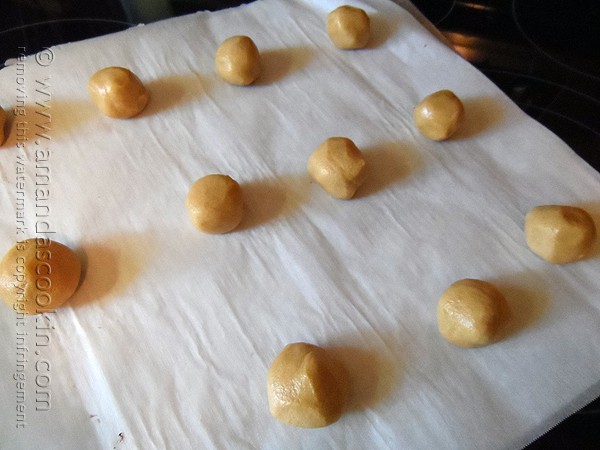 Roll gently in your hands and place on the cookie sheet. Flatten slightly in crisscross pattern with tines of fork.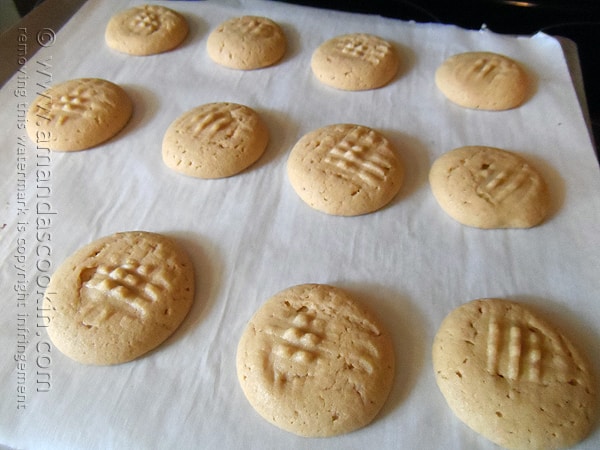 Bake for 7 to 9 minutes, or until set and just beginning to brown. DO NOT OVERBAKE. Cookies will appear puffy when they come out of the oven and will relax and sink a little as they cool.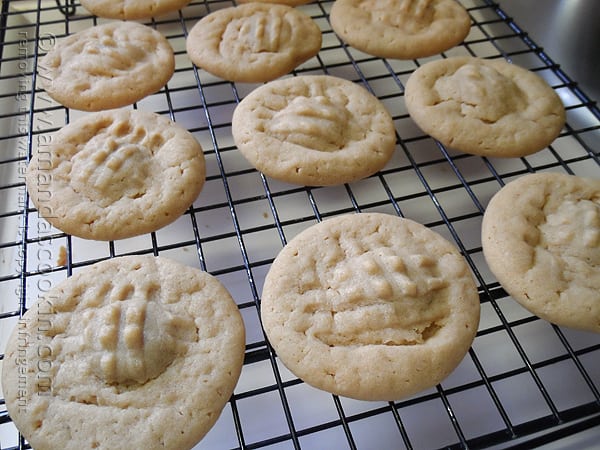 Cool 3-4 minutes on baking sheet. Remove cookies to racks to cool completely.