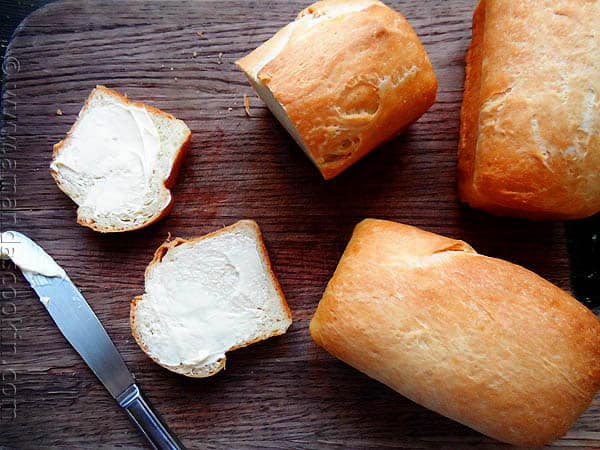 There's nothing like the smell of fresh baked bread coming from the kitchen. Everyone loves fresh baked bread, so why not give them their own little loaf? Perfect for the holidays, dress them up and place them on the plates at the table. Add names and you have edible place cards!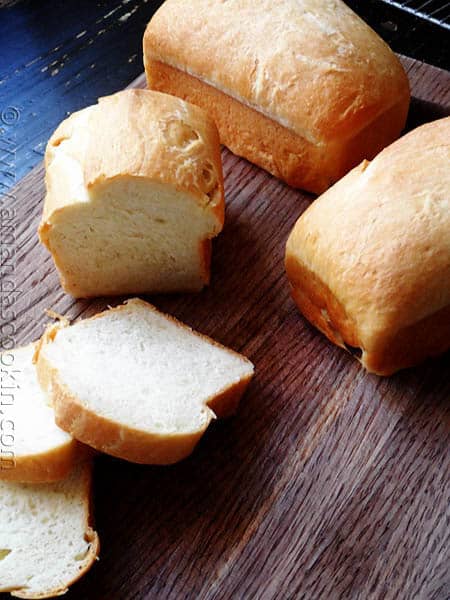 A few years ago I posted about this delicious Homemade Amish White Bread.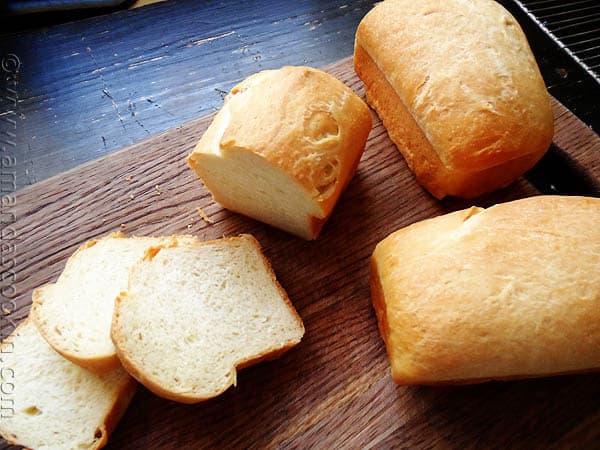 It had actually been quite a while since I'd made it last, and like you I tend to let the older recipes here get buried!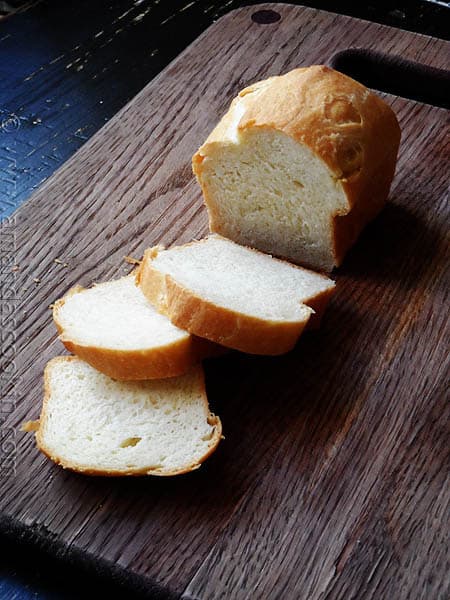 So I searched it out and made it in miniature form. What a treat!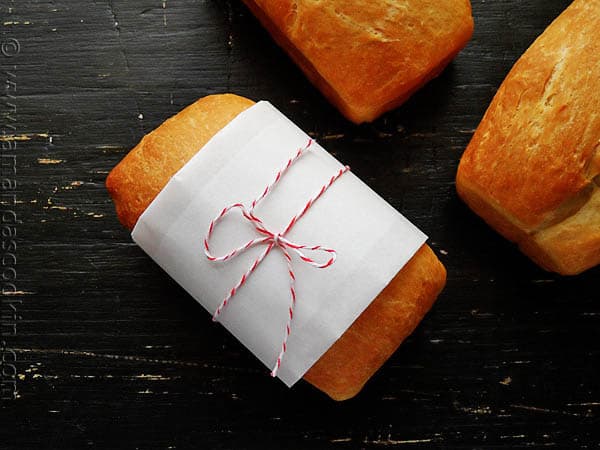 That's when I played around with a little parchment paper and baker's twine. I was thinking this would make a wonderful addition to my holiday place settings.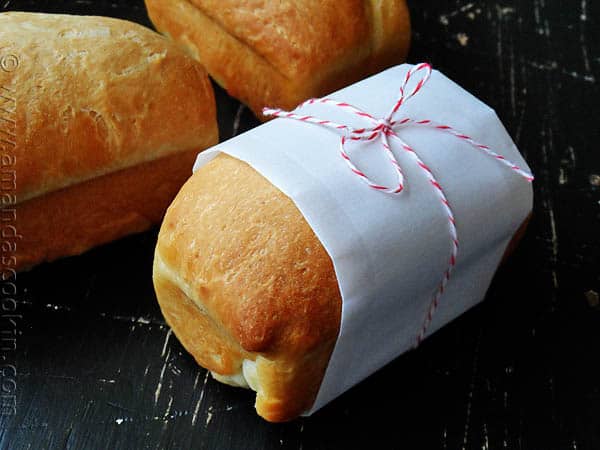 You could add a little tag or white label, or write directly on the parchment paper, to add names of your dinner guests. Anything they don't finish they can take home with them.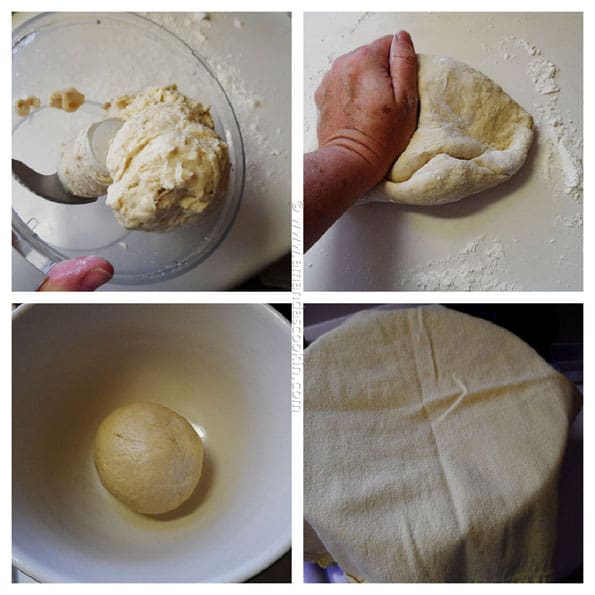 I use a food processor to mix the dough ingredients. So much faster and more efficient than a stand mixer, but you can certainly use one if you prefer. Knead the dough, then put it in an oiled bowl and cover it. Let it rise.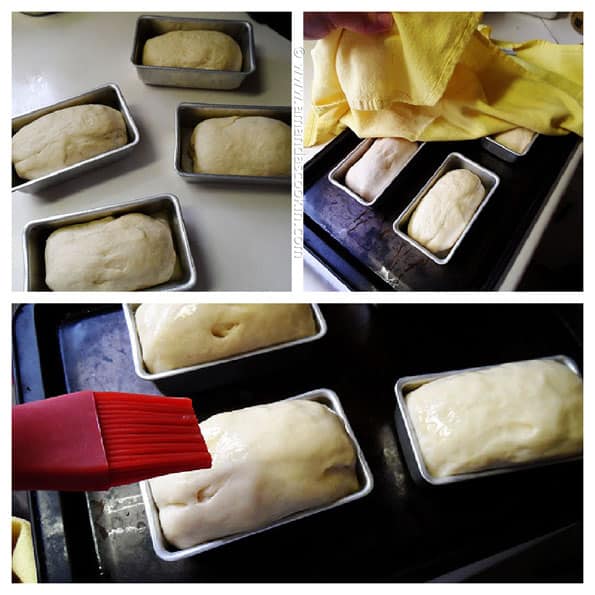 Divide the dough among the mini loaf pans then cover and let rise again. Just before popping them in the oven brush them with melted butter.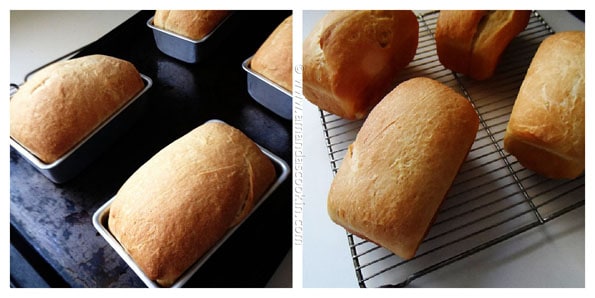 After they come out of the oven leave them in the pans to cool for about ten minutes. Remove from pans and cool on racks.