Chicken is very popular and it's less expensive than beef. Whether you love stir fries, a good casserole or a tasty pasta, chicken is a household favorite. Chicken recipes can be quick and easy or lovingly elaborate, and they always turn out delicious. Many of these chicken recipes are bound to become favorites!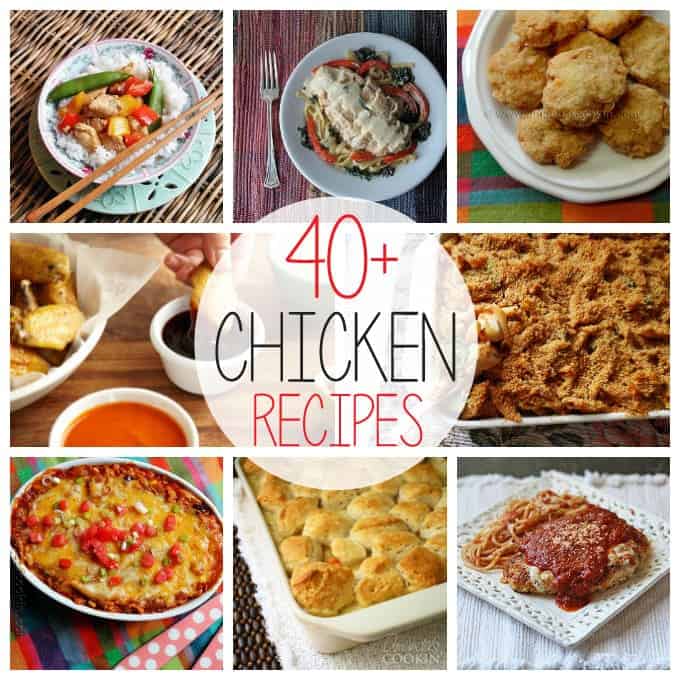 40+ Delicious Chicken Recipes
If you're looking for some new dinner recipes, you've come to the right place. Soups, casseroles, pasta or ethnic, there are plenty of chicken recipes in this list.
Here's what you'll find below:
Twelve Chicken Soups, Casseroles, and Pastas
Nine Mexican Chicken Recipes
Fifteen Chicken Breast Recipes
Seven Oriental Chicken Recipes
Four Chicken Legs and Wings Recipes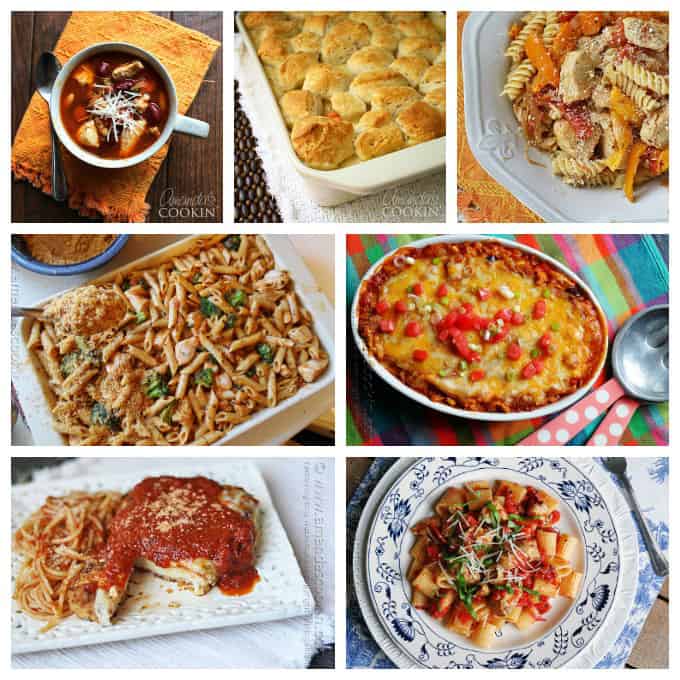 12 Chicken Soups, Casseroles, and Pastas
Some of my favorite dishes are in this list. I love any kind of pasta but I also love a good casserole. Soups are great to make in bulk and keep for leftovers as they are easily frozen.
Chicken Bubble up with Rotini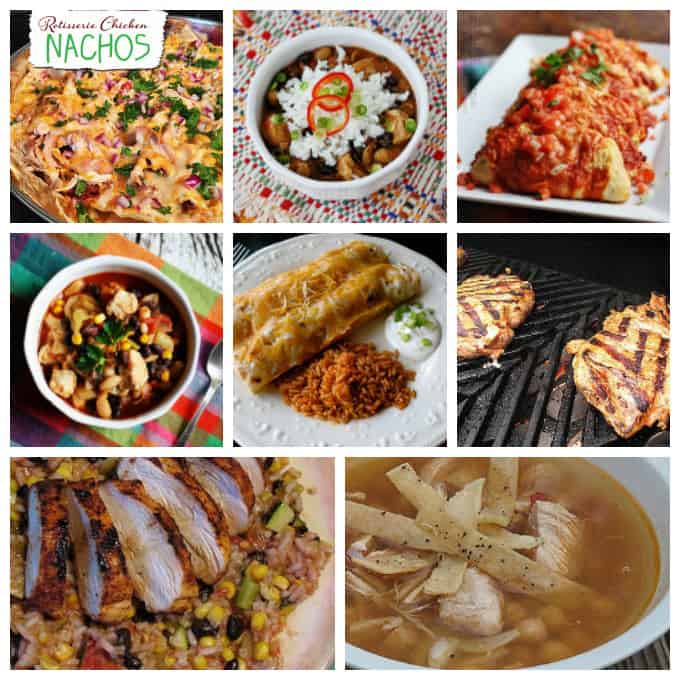 9 Mexican Chicken Recipes
Mexican food (and Mexican inspired food) is absolutely delicious! One of the main food staples they have is chicken. Though a little spicy, I can never seem to get enough of things like Chicken Enchilada Empanadas and my Rotisserie Chicken Nachos.
Chicken Enchilada Empanadas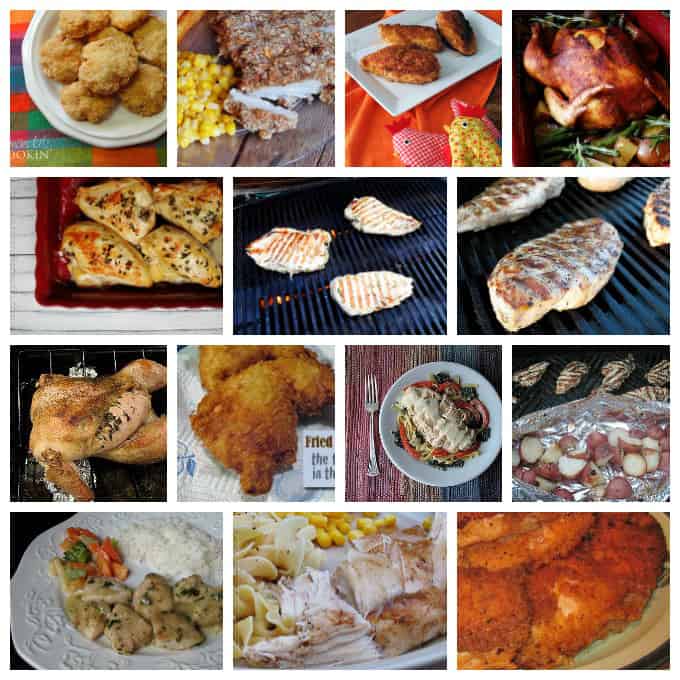 15 Chicken Breast Recipes
There are so many different recipes for chicken breasts. Whether it's sauteed, grilled or baked, chicken breast is truly a favorite. All fifteen of these chicken recipes are delicious, though the Pretzel Chicken and Cilantro Lime Grilled Chicken are my favorites.
How to make Chicken Nuggets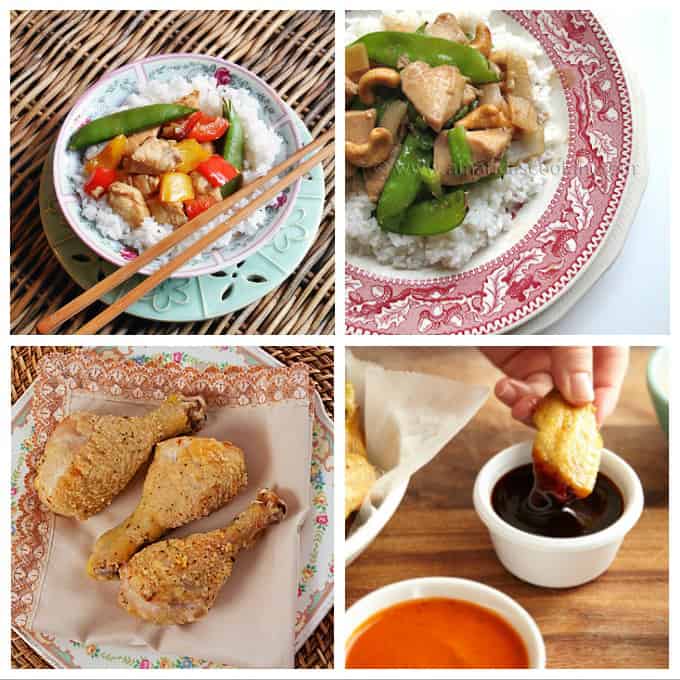 7 Oriental Chicken Recipes
I love stir fry, and while beef and pork stir fries are delicious, chicken is my family's favorite. They are so easy to throw together and taste delicious!
Spring Stir Fry with Dorot
4 Chicken Legs and Wings Recipes
Chicken breasts are usually the most popular, but the dark meat is where the real flavor is! Try these simple recipes for wings, thighs and legs.
Chicken in Vermouth
Braised Chicken Legs with Red Potatoes
After going through all of my old chicken recipes, I realized I couldn't possibly pick just one favorite. I hope you were able to find at least a couple new chicken recipes to try!
Amanda Formaro is the crafty, entrepreneurial mother of four grown children. She loves to bake, cook, make kid's crafts and create decorative items for her home. She is a crafting expert and guru in the kitchen and has appeared online and in print publications many times over the years. She is also a craft book author five times over and product developer as well as the owner of
FunFamilyCrafts.com
. You can find her on social media by using the buttons to the left!
Latest posts by Amanda Formaro (see all)