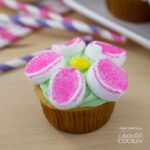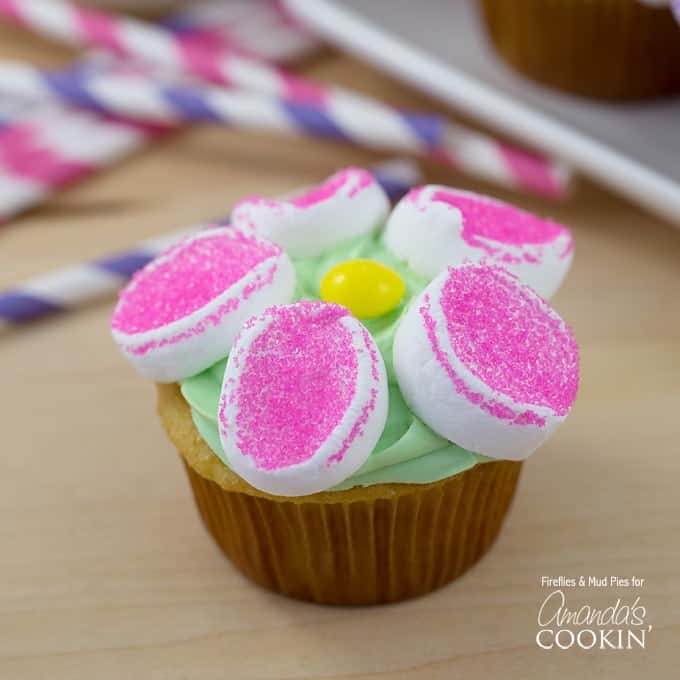 Print Recipe
Marshmallow Flower Cupcakes
Cute marshmallow cupcake flowers are perfect for summer!
boxed cake mix

prepared frosting

colored sanding sugar

marshmallows

standard size

green food dye

Skittles

or another round candy
Bake the cupcakes according to the package.

As the cupcakes are cooling, prepare the frosting by adding 2–3 drops of green food dye.

Make the marshmallow petals for the cupcakes by using kitchen shears to cut a marshmallow in half 3 times. It takes 5 petals to make 1 flower.

Dip the sticky side of the marshmallows into the colored sugar.

Place the marshmallows onto the frosting in a circle, then place a Skittle (or other round candy) in the middle.

Repeat until all of the cupcakes are decorated!