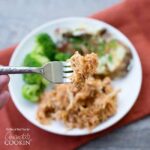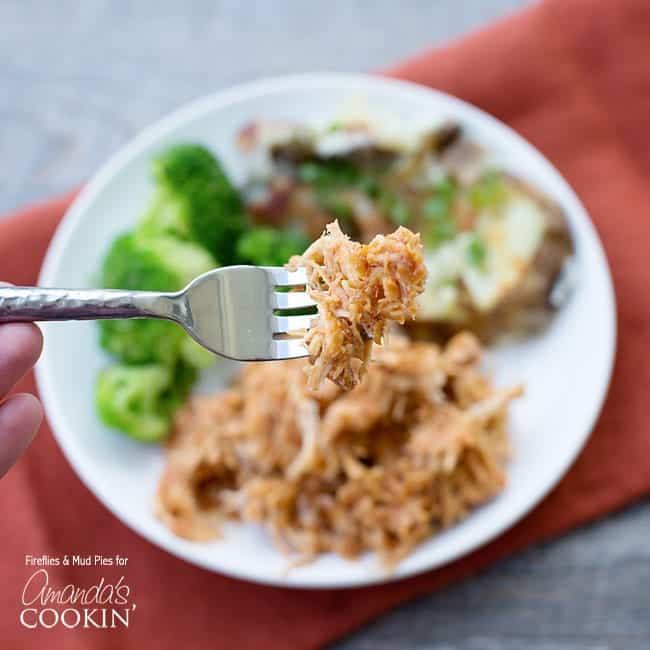 Print Recipe
Easy Crockpot Chicken BBQ
An easy slow cooker recipe that is perfect for summer!
Pour 1 cup of BBQ Sauce into the slow cooker.

Add the chicken, thawed or unthawed.

Set the slow cooker on low for 6–8 hours.

When the chicken is cooked, it should be soft enough to shred.

Add another 1–2 cups of BBQ sauce to the freshly shredded chicken.

Serve on rolls with fresh summer veggies!