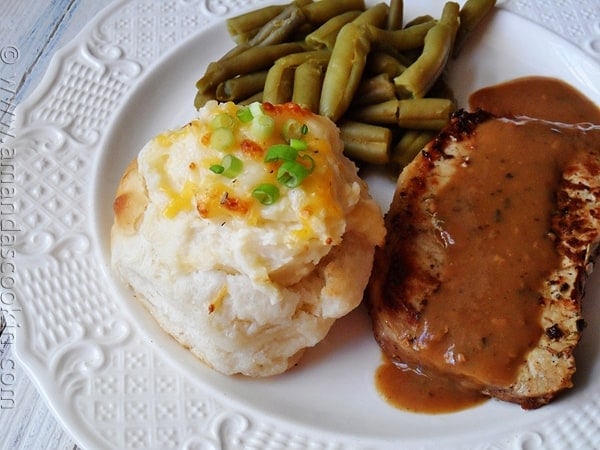 Seems to me that the entree tends to get all the attention in meal presentation. Then there's the canned vegetable or simple potato dish, but the glory goes to the main dish served up on your plate. I'm all for giving a little spotlight to those sitting on the side, and my love for potatoes drives me to do that, as is this case.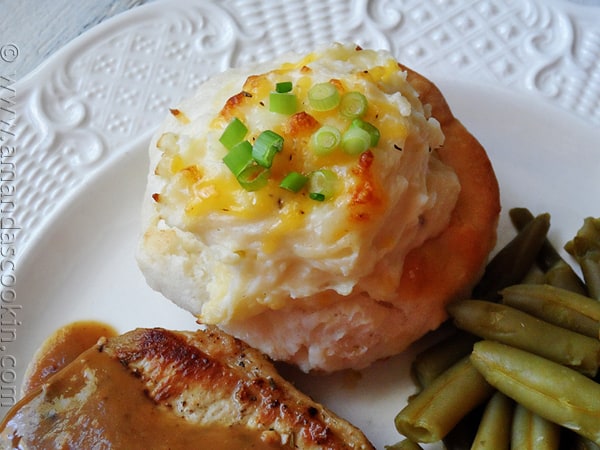 You see, my friends over at General Mills invited me and several other bloggers to tell you why we love Pillsbury's Grands Frozen Buttermilk Biscuits as that finishing touch to our star entrees.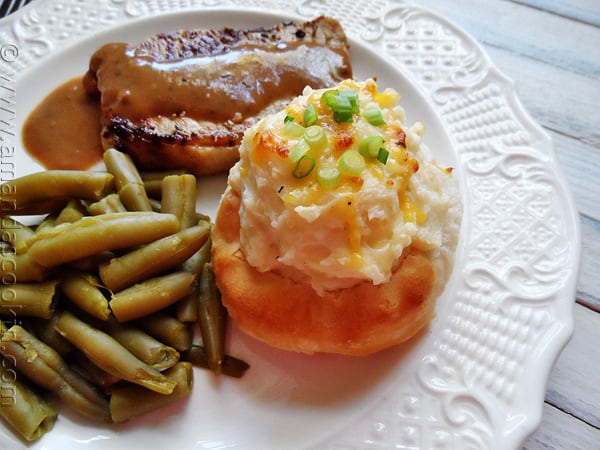 Well I decided to give that biscuit the glory that it deserved by combining them with one of my favorite sides, the twice baked potato.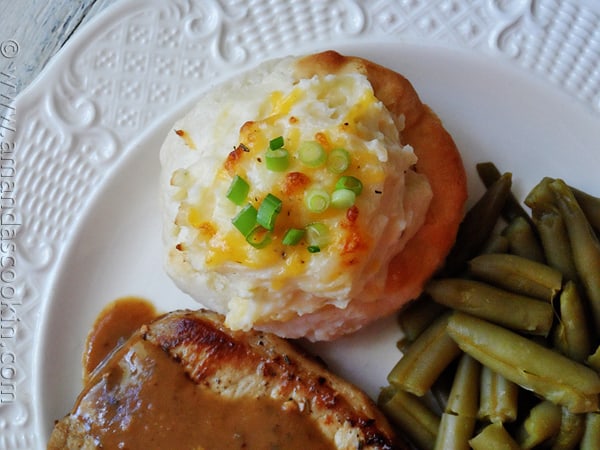 Here's a really fun tidbit, at least for me! My husband and I were in the car headed for the grocery store and I told him how I wanted to develop a recipe that was different, something that hadn't been done before.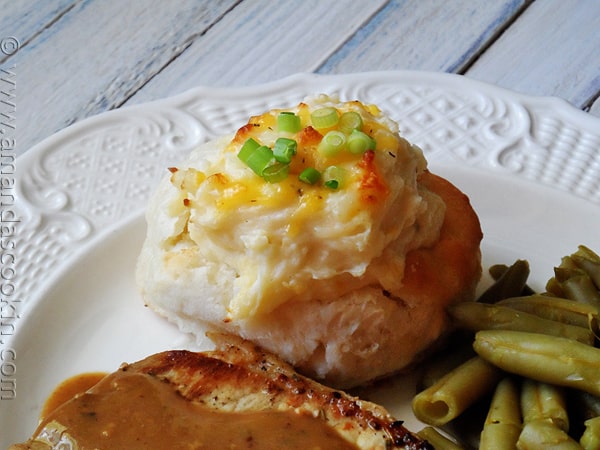 Usually I just bounce ideas off of him and he says yay or nay. However, this time he actually helped me come up with this idea! That's definitely a first for us. :)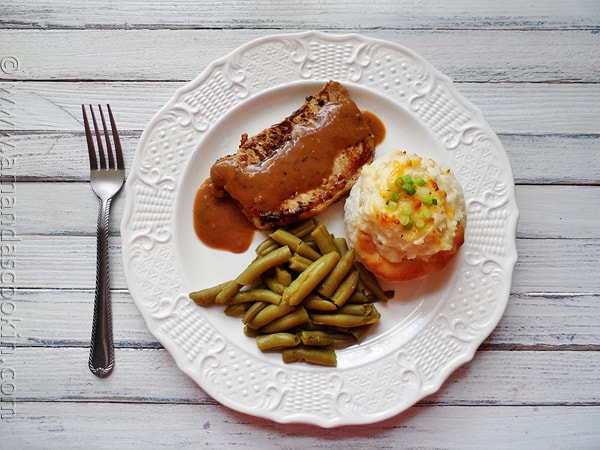 These were delicious, my husband loved them and as far as presentation goes… beautiful!
What an ideal side for a dinner party or holiday.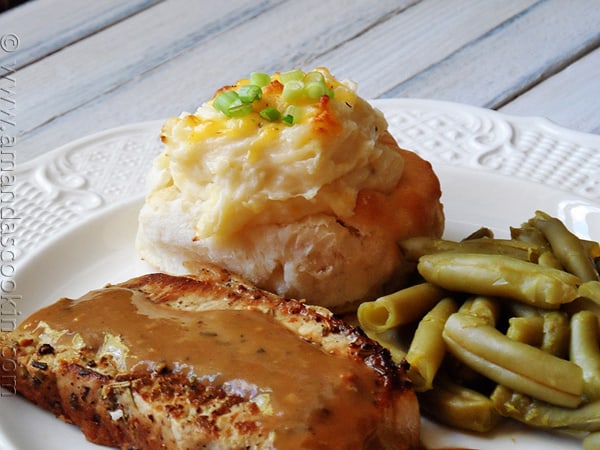 The potatoes can be made ahead, just don't add the cheese. When you're ready to assemble, reheat the potato mixture in the microwave then add the cheese in.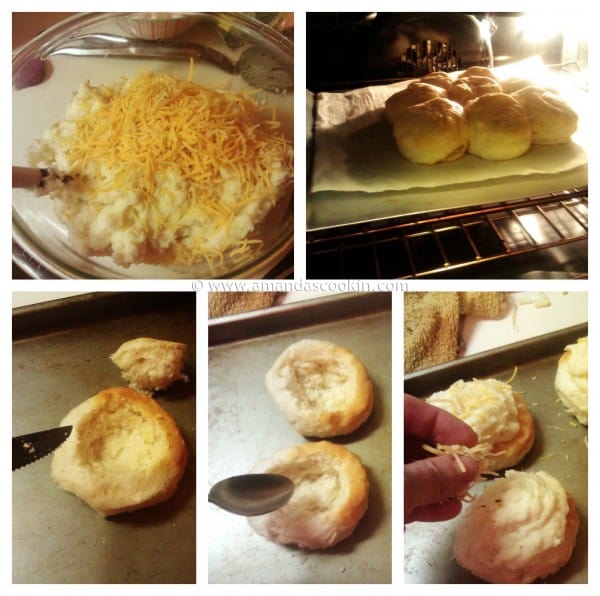 Looking for indulgence? Drizzle a little melted butter over the top of your finished biscuit bowl. Divine!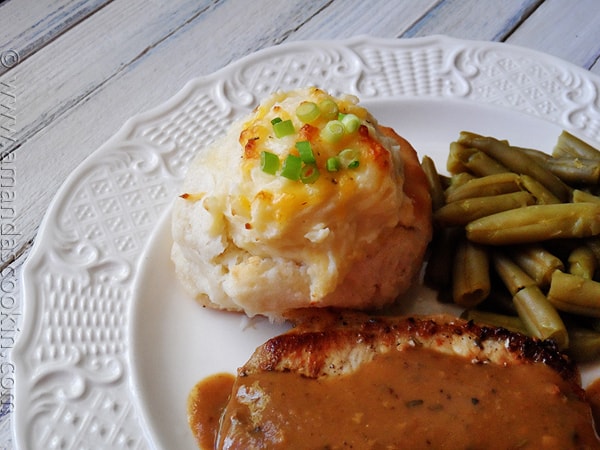 The bowl of the biscuit isn't huge, but you'd be surprised how high you can pile those potatoes. Makes for a wonderful side dish with true wow factor.
Enjoy!
While I was compensated for this post, the opinions expressed herein are 100% honest and my own.