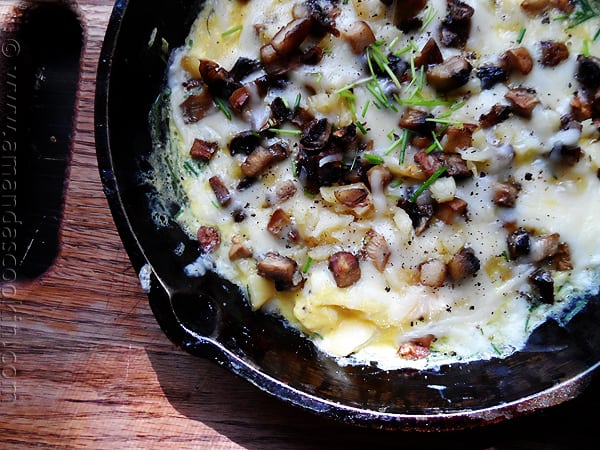 I am a breakfast person. Some people, like my husband, just aren't. Sure, I have my coffee first, but once I have two cups in me, I'm ready for some eggs. In fact, it's not unusual for me to have some form of eggs every morning, so I'm always on the lookout for new recipes. Some things I love to add include bell peppers, mushrooms and onions, and now I can add roasted sweet garlic to that list.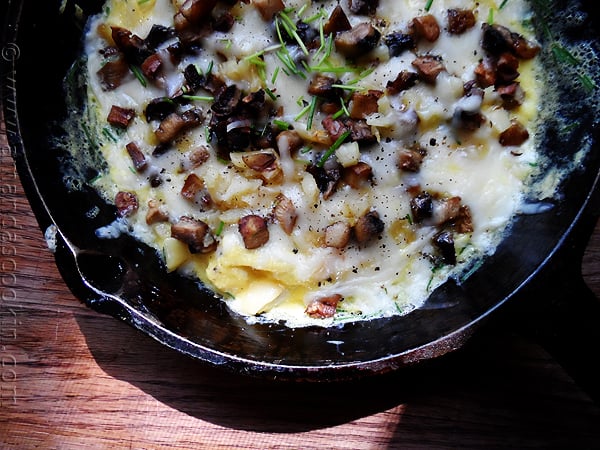 I found a recipe for a baked mozzarella omelet on Sargento's website (link no longer available) that looked perfect for me. However, their recipe serves several people and I just wanted enough for me. So I cut all the ingredients back, dividing everything by four.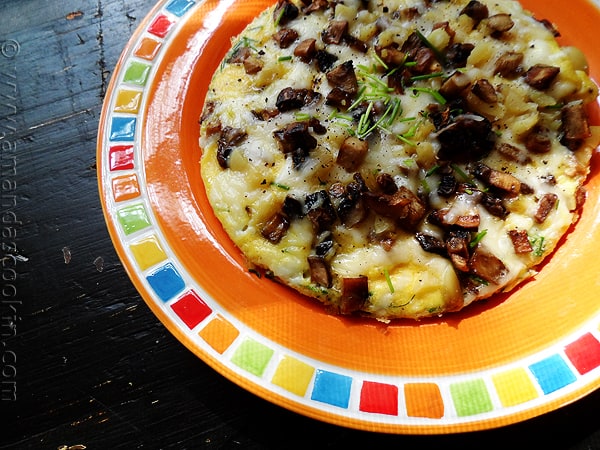 I went ahead and used mozzarella cheese which was wonderful, next time I'll experiment with some smoked Gouda or a white cheddar.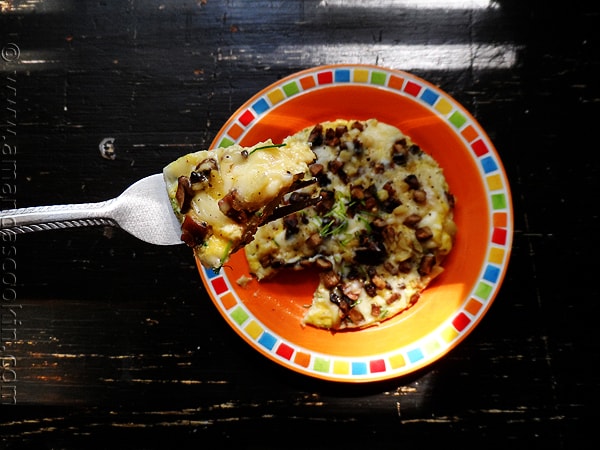 This was absolutely perfect for one person.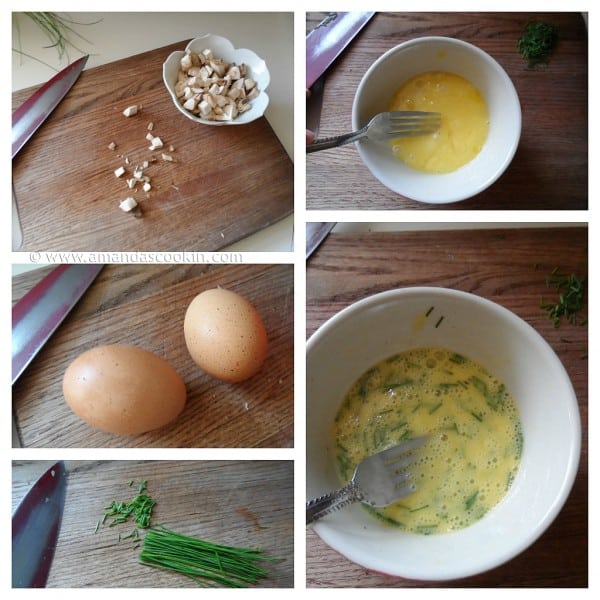 If you'd like to try it full size, use a full head of garlic and multiply everything by four, using a full size (9-10″) cast iron skillet.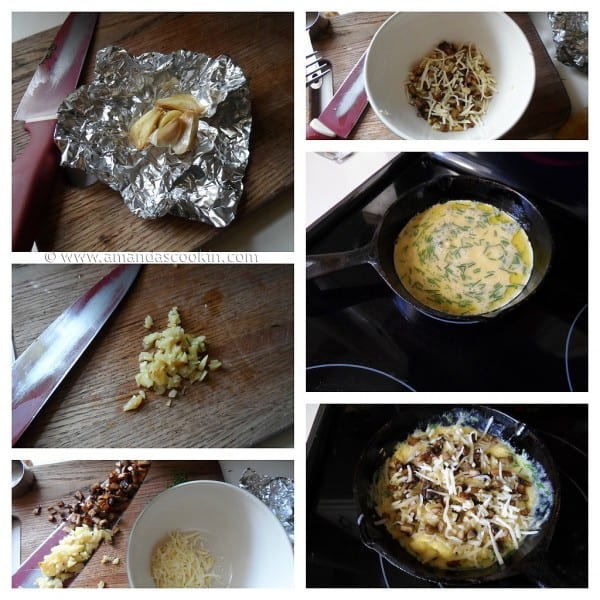 With a few minutes of prep you'll be on your way to a delicious omelet for one!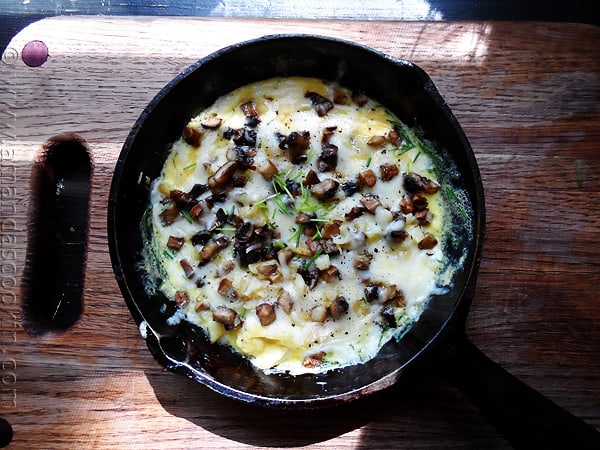 Sargento did compensate me for the time I dedicated to making this recipe and putting this post together for you, however my opinions on flavor and preparation are 100% mine. :)