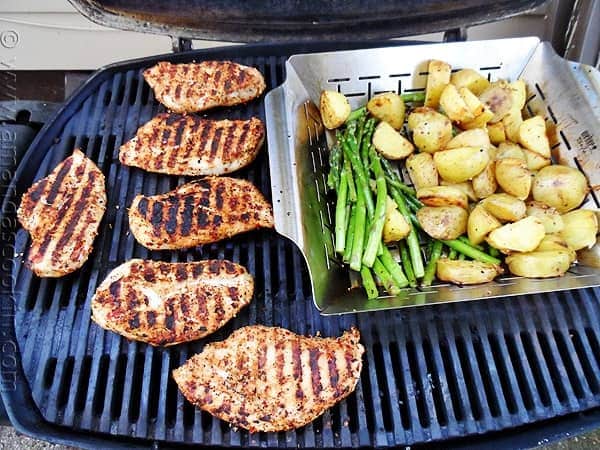 Here we are, halfway through August and I'm sure you've given your grill a good workout so far. There's nothing quite like fresh sweet corn grilled inside the husk, or fresh vegetables bouncing around in a grill basket to get my stomach growling! I have several favorites for summertime grilling, but with my family health history, it's important to keep those dishes heart healthy as well.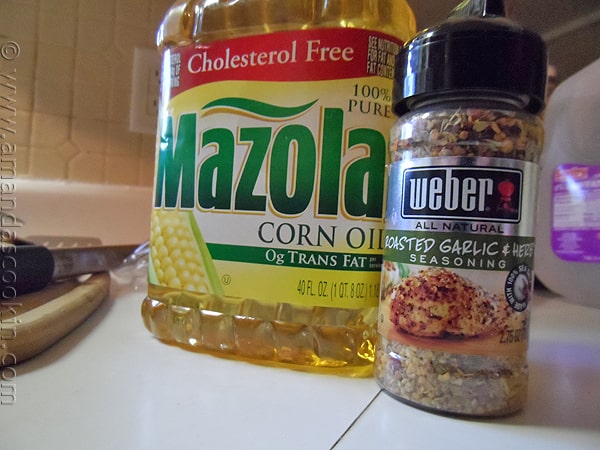 While I love a good, juicy hamburger or a thick, hearty steak, I can't indulge on red meat all the time. I love pork and chicken and eat it often, especially on the grill! While there are some delicious marinades out there and plenty of tasty sauces, sometimes all your need is a brushing of heart healthy corn oil (like Mazola) and a tasty seasoning blend. Check out Mazola's grilling recipes for more ideas for your grill!
Breaking out the grill for the first time this summer? Or does it just need a good cleaning before you begin your cooking? Check out my tips on how to clean your gas grill!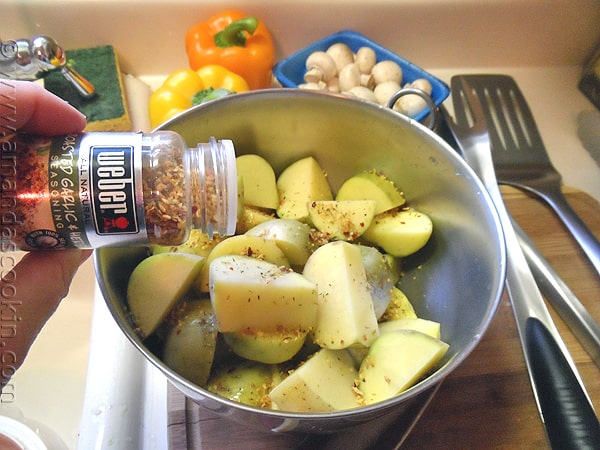 In fact, meat isn't the only thing that benefits from this treatment. I love to drizzle a little corn oil on potatoes, onions, bell peppers and asparagus to prepare them for the grill.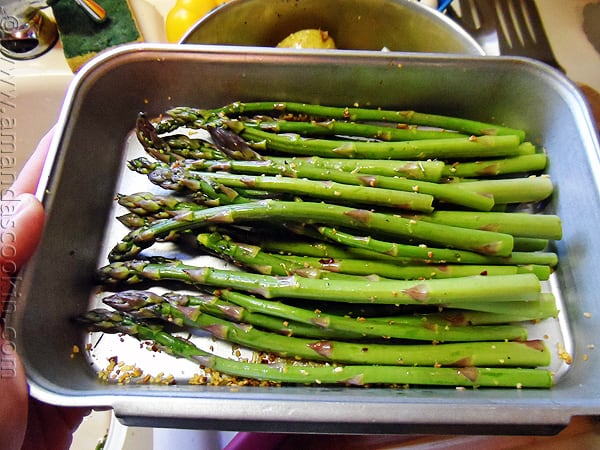 A little sprinkling of seasoning adds just the right touch!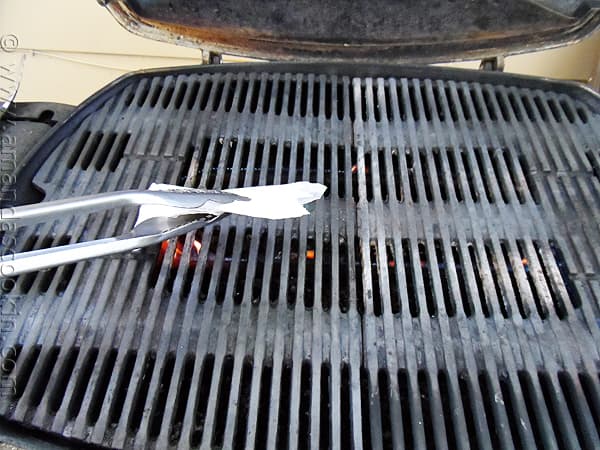 After I've preheated the grill and cleaned off any remaining particles from our last cookout with a grill brush, I put a little corn oil on to a folded piece of paper towel. Grab that paper towel square with a pair of tongs and rub it on your grill grates. This helps prep the grates and keeps your food from sticking.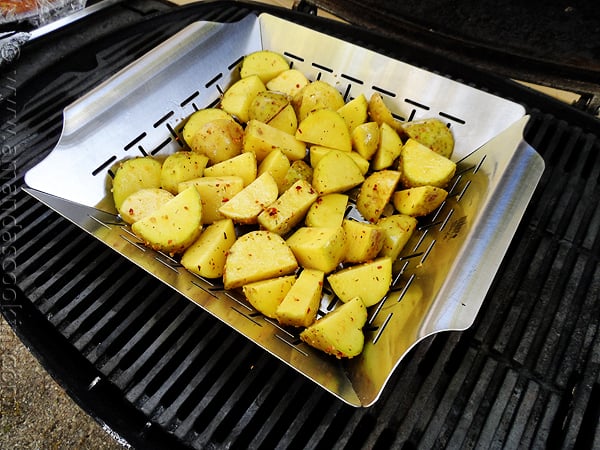 A grill basket is a marvelous tool! If you don't have one, you can find the one that I have here – Weber Professional-Grade Vegetable Basket
. I love it because you'll never lose your vegetables between the grates again! Just rub a little corn oil on the inside of the basket before adding the vegetables.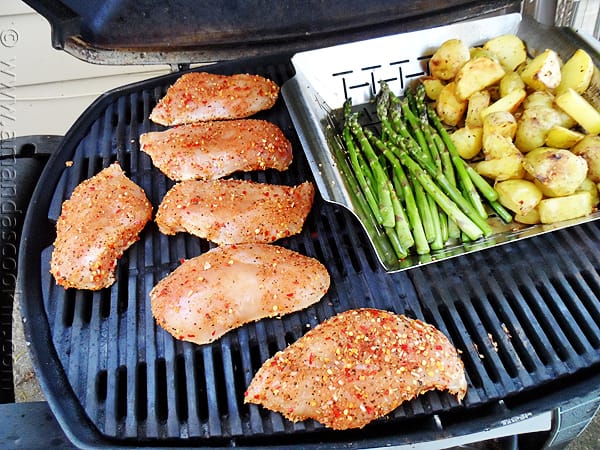 Cooking on the grill has always been a favorite of mine, and as I mentioned it's important to me that my meals be heart healthy.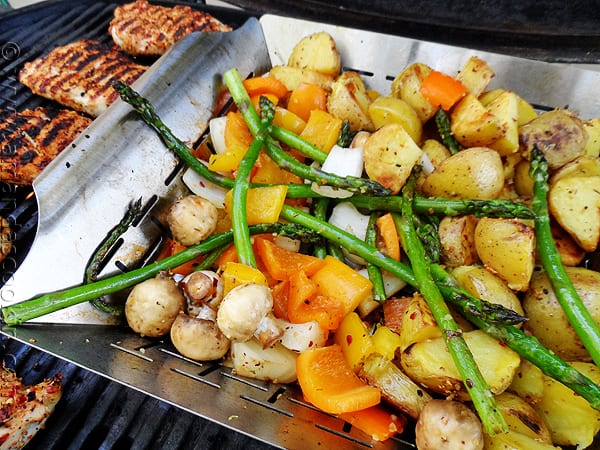 My mother passed away from heart disease when she was 45 years old. I am now 46 myself and can't lie, I worry about it all the time! Using healthier ingredients eases that worry a bit. Mazola uses plant sterols for a heart healthy option to other oils on the market.

The Giveaway
Remember several weeks ago I said I was going to have a giveaway with some fun grilling items? Well, that time is here! You must have a U.S. shipping address and enter no later than August 30, 2013.
The Prizes
One lucky winner will receive the following prize pack:
Weber grill mitt
Weber grilling apron
4 flavored seasonings from Weber
2 Weber marinades
1 bottle Mazola Corn Oil
2 bottles of Weber barbecue sauce
To Enter
Leave a comment on this post answering at least one of the following questions. For extra entries, answer more than one question BUT make sure you leave a separate comment for each one!
What are your favorite grilling meals?
Do you have a "must make" meal for the grill each summer?
How often do you cook on your grill during the warm season and why?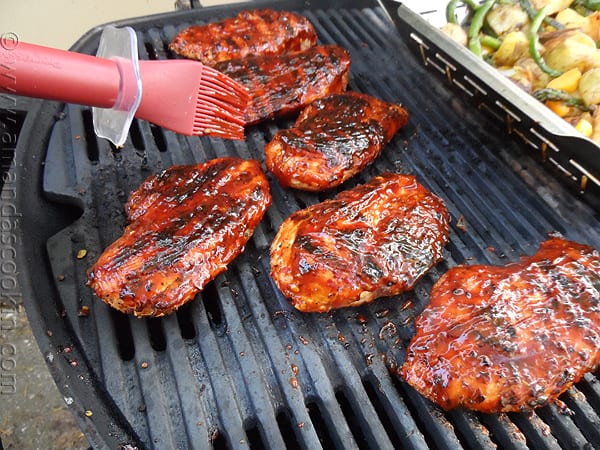 Can't wait to hear what you all have to say! Good luck and happy grilling!
Disclosures: Mazola thinks I'm fun, so they asked me participate in this summer grilling campaign with them. They did compensate me for my time, but all the opinions expressed here are 100% mine. Also, there's an Amazon link in this post (grilling basket). If you happen to click through and buy something there, I will earn a small percentage from that sale. 
Amanda Formaro is the crafty, entrepreneurial mother of four grown children. She loves to bake, cook, make kid's crafts and create decorative items for her home. She is a crafting expert and guru in the kitchen and has appeared online and in print publications many times over the years. She is also a craft book author five times over and product developer as well as the owner of
FunFamilyCrafts.com
. You can find her on social media by using the buttons to the left!
Latest posts by Amanda Formaro (see all)