The holidays are busy enough without trying to be a perfectionist. DIYing all of the decor, baking everything from scratch, and wrapping all of the carefully selected presents perfectly – it's enough to make the happiest time of the year completely stressful for even the most organized, Pinterest-perfect mom. Enter these shortcut apple pie parfaits! This post sponsored by Mirum. Opinions are 100% my own.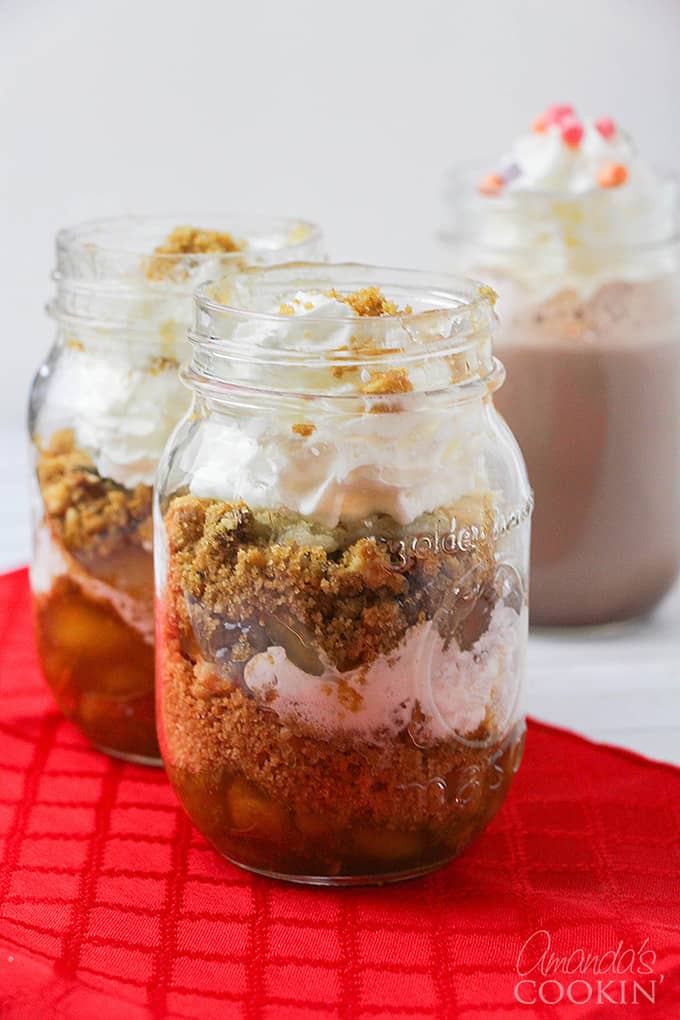 Shortcut Apple Pie Parfaits
This year, I've decided to take a few shortcuts – but that doesn't mean that I'm not committed to making this a decadent and fun time for my family. By using pre-made treats, like Marie Callender's Apple Pie, Swiss Miss Hot Cocoa Marshmallow and Reddi-Wip, I'm saying yes to more time with my family while still indulging my creative side.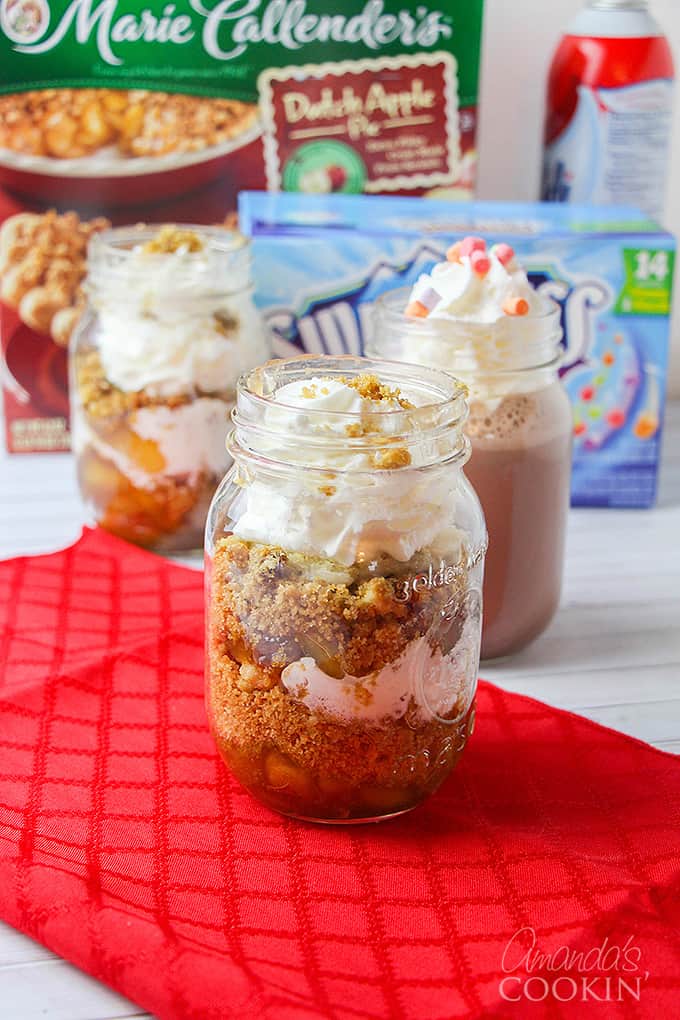 My family had already enjoyed Marie Callender's pies (their Southern Pecan Pie is to die for) so I knew I could easily use one for our Christmas dessert, but I still wanted to do something a little bit special with it. So I came up with these Apple Pie Parfaits using warm apple pie and fresh whipped cream for a delicious, slightly unexpected dessert!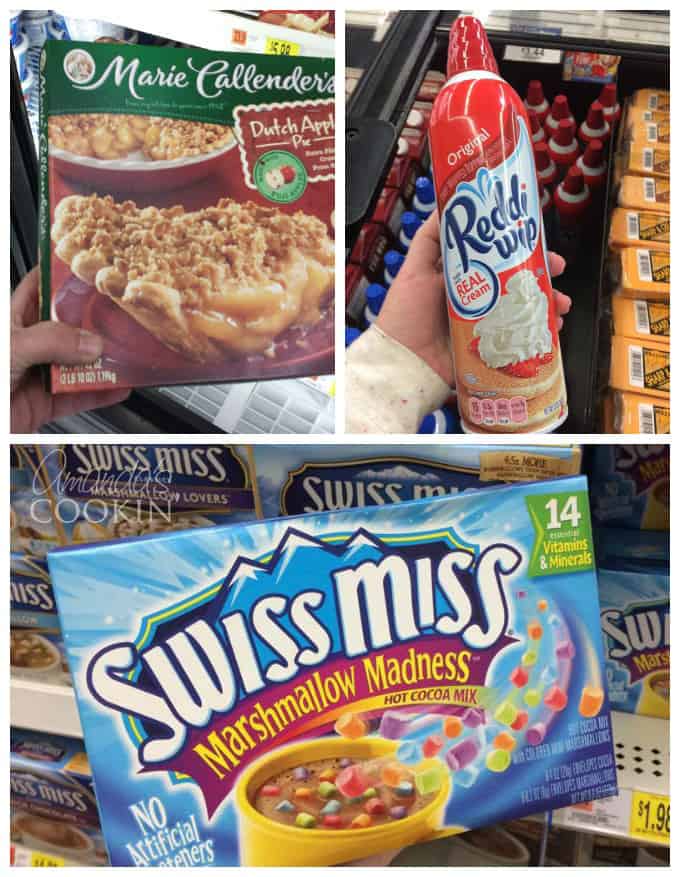 I picked up everything I needed for our holiday meal (including this delicious dessert) at Walmart.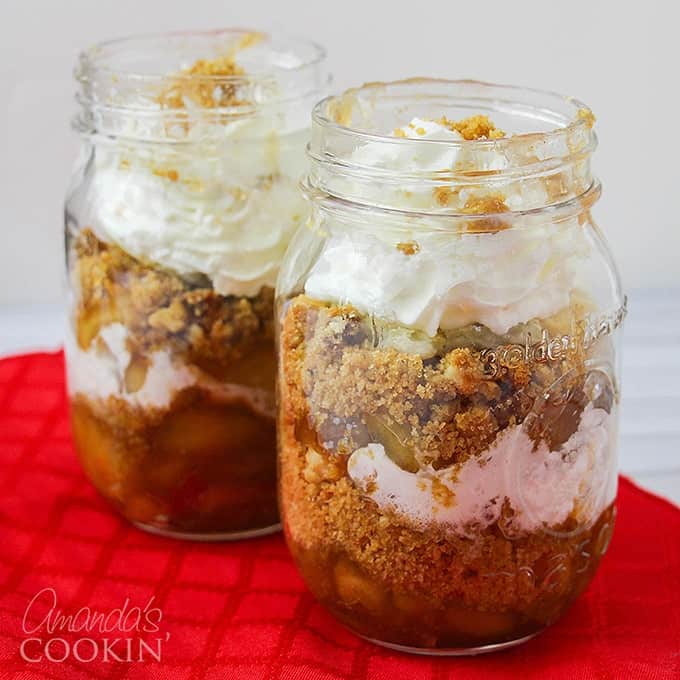 How to Make a Shortcut Apple Pie Parfait
You will need:
1 fresh baked Marie Callender Dutch Apple Pie
Reddi-wip
Mason jars or tall dessert dishes
Bake the pie as per the box's instructions, however do not put the crumb topping on the pie. Instead, bake the crumb topping for 8 minutes on a cookie sheet until fragrant but not burnt.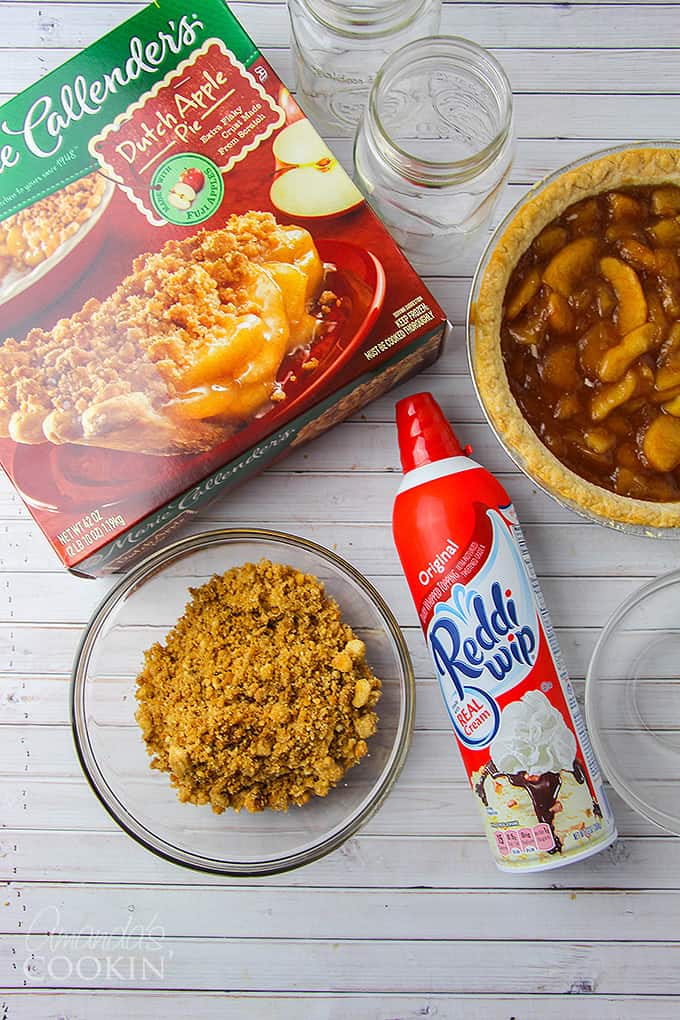 Allow the pie to cool slightly or overnight – warm apple pie is always a great choice, but it will cause the whipped cream to melt slightly.
Scoop the apple pie filling into a bowl, and place the crumb topping in a separate bowl.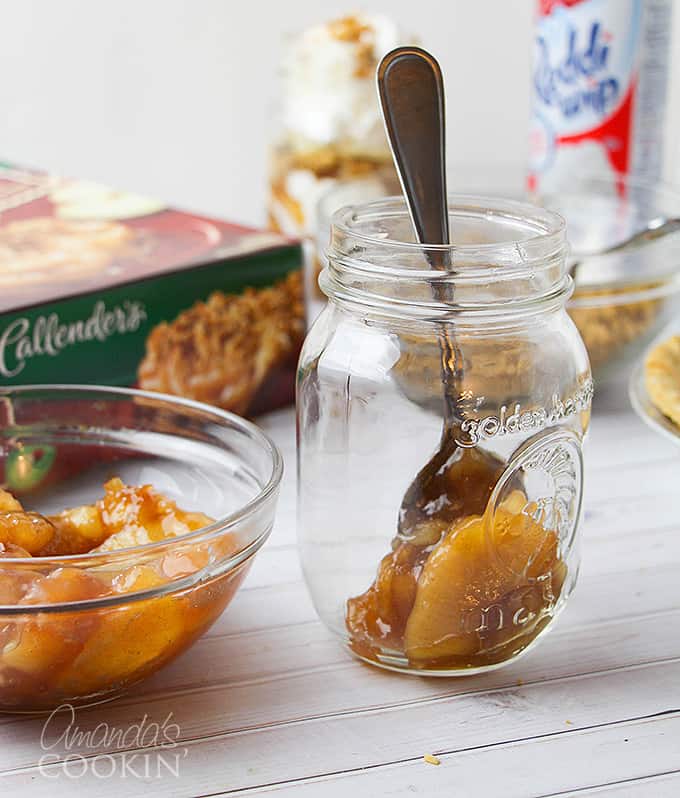 Place 2-3 spoonfuls of apple pie filling in the bottom of a mason jar.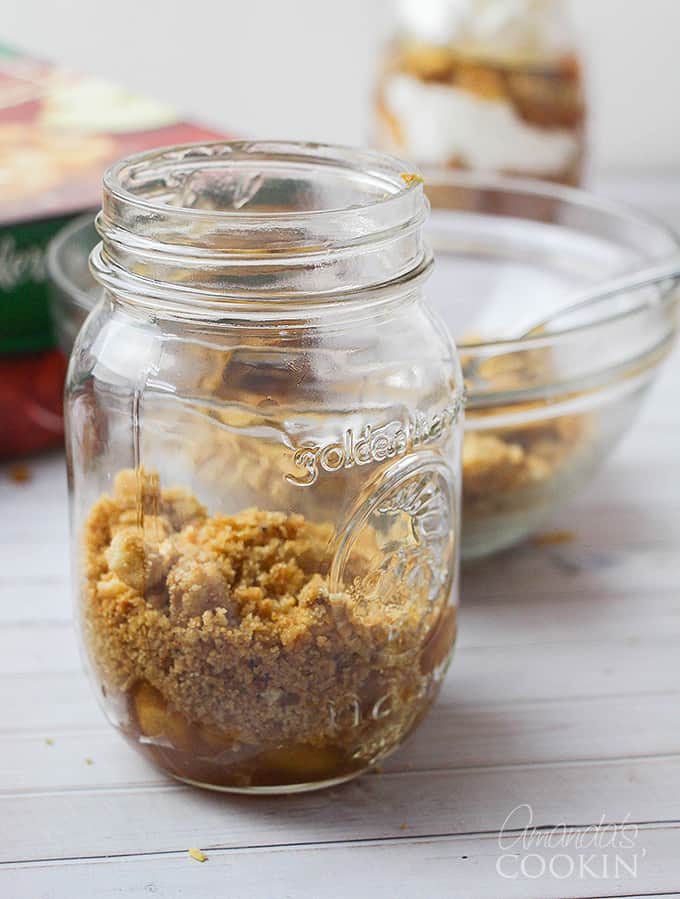 Sprinkle 1 or 2 spoonfuls of crumb topping overtop.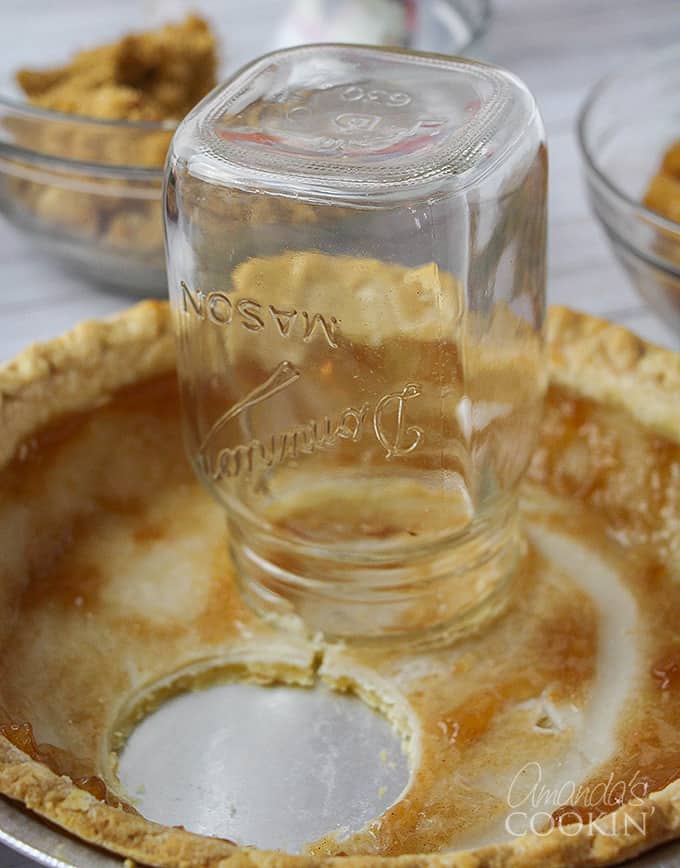 Use an empty mason jar (or cookie cutter) to cut a circle of the pie dough and place it overtop of the crumb topping layer in the mason jar. Follow up with a generous swirl of whipped cream.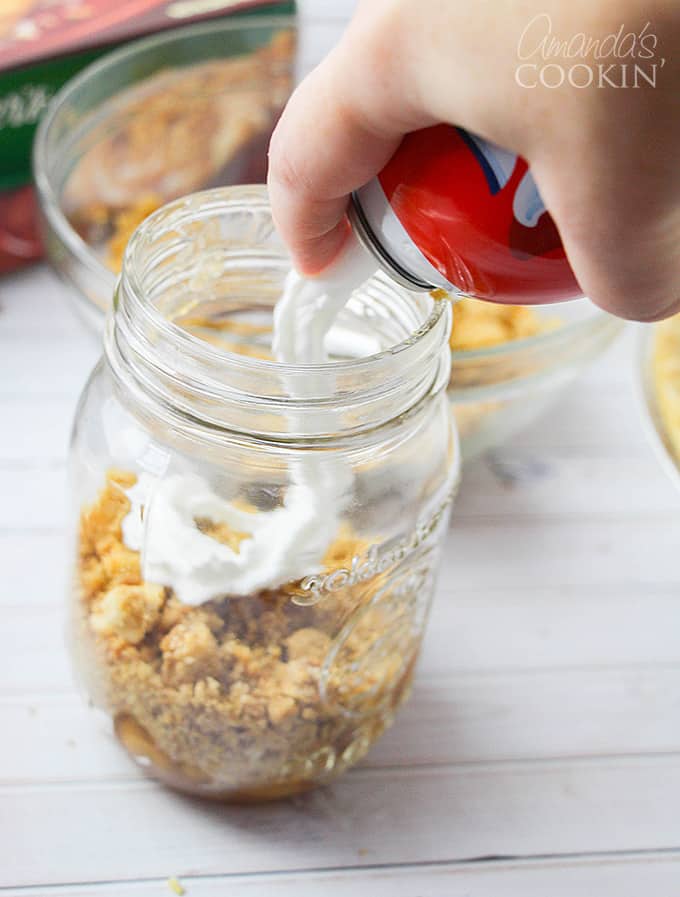 Repeat the layers, ending with the whipped cream and then a sprinkle of the pie crust or crumb topping – whichever you prefer.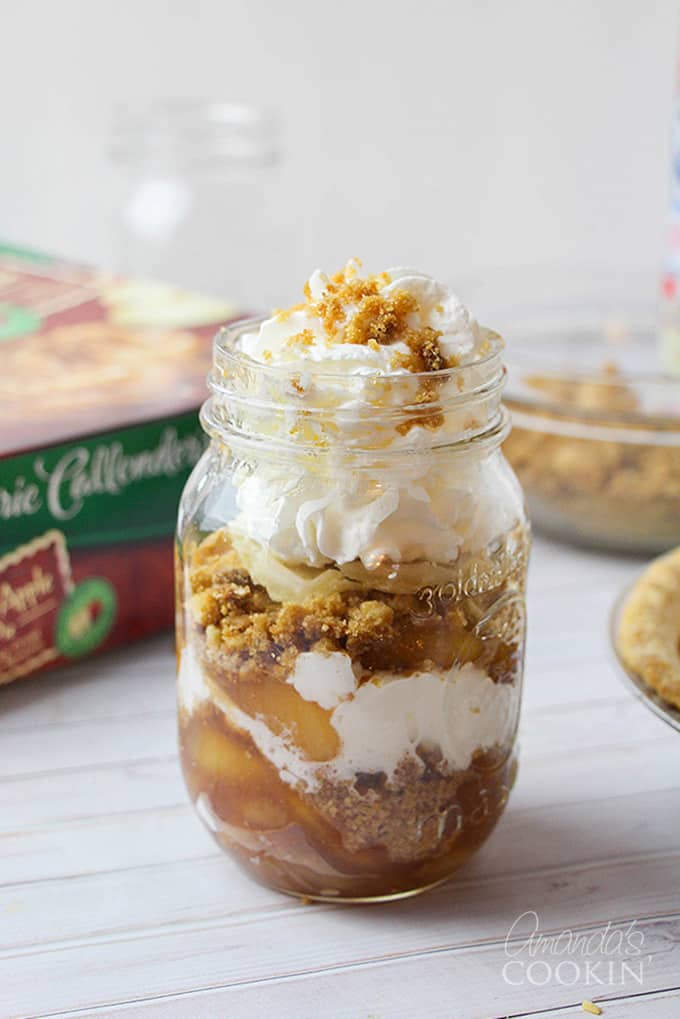 The pies are quite small so if you're serving 4 or more people, I suggest using a 8oz jar rather than the 16 oz jar pictured to make your pie go further – or bake two pies! (You can always split a jar with two people.)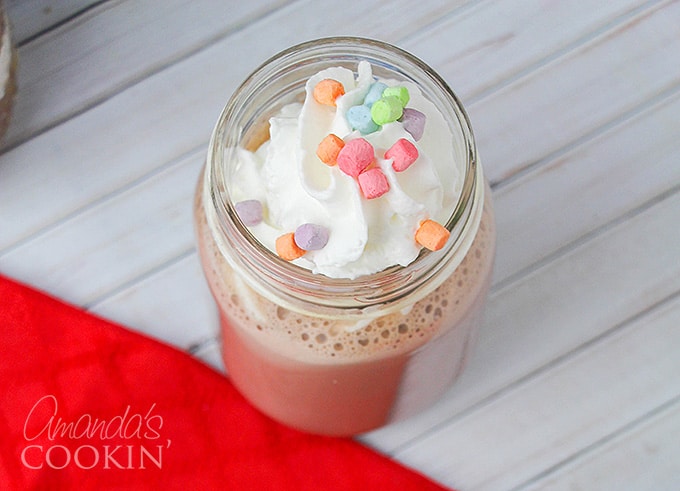 Serve your apple pie parfait alongside a mason jar full of fresh made Swiss Miss Hot Cocoa Marshmallow, topped with it's own swirl of Reddi-Wip.
This was a delicious and fun holiday dessert and I loved the grab-and-go aspect which is perfect after sitting for a long meal. It would be fun to take these along for a holiday walk or outside to watch the kids playing and the snow falling.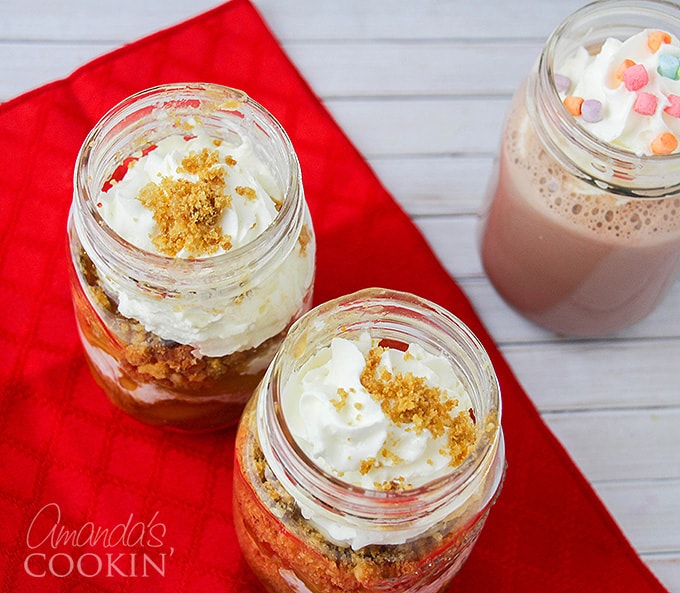 For more semi-homemade holiday recipe inspiration using Marie Callender's, Reddi-wip and Swiss Miss (available at Walmart), visit the "Taste of Homemade" website.
More shortcut holiday ideas below!
Santa Cookies

Snowflakes for Cocoa

Butterscotch Apple Pie

Amanda Formaro is the crafty, entrepreneurial mother of four grown children. She loves to bake, cook, make kid's crafts and create decorative items for her home. She is a crafting expert and guru in the kitchen and has appeared online and in print publications many times over the years. She is also a craft book author five times over and product developer as well as the owner of
FunFamilyCrafts.com
. You can find her on social media by using the buttons to the left!
Latest posts by Amanda Formaro (see all)