This post brought to you by Duncan Hines. The content and opinions expressed below are that of Amanda's Cookin'.
Have you ever wanted cake for dessert, but didn't want to make a full sized cake because it might not all get eaten (or it might tempt you to eat more!)? Whether it's for date night, kids having a couple friends over or grandma is stopping by for tea, I've discovered the perfect solution.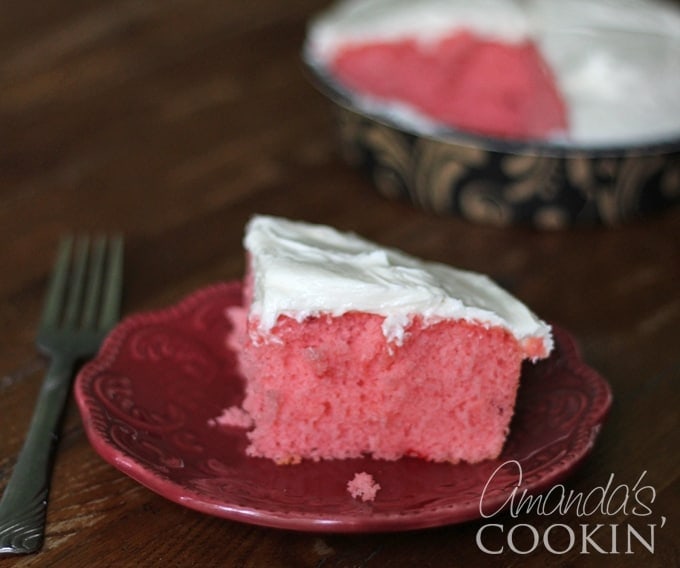 With flavors like lemon, strawberry, Red Velvet, chocolate and yellow, you just can't go wrong! If you're like me and you love the convenience of a box mix, especially with last minute plans, you're really going to love this more compact version that's now available from Duncan Hines. Brilliant actually!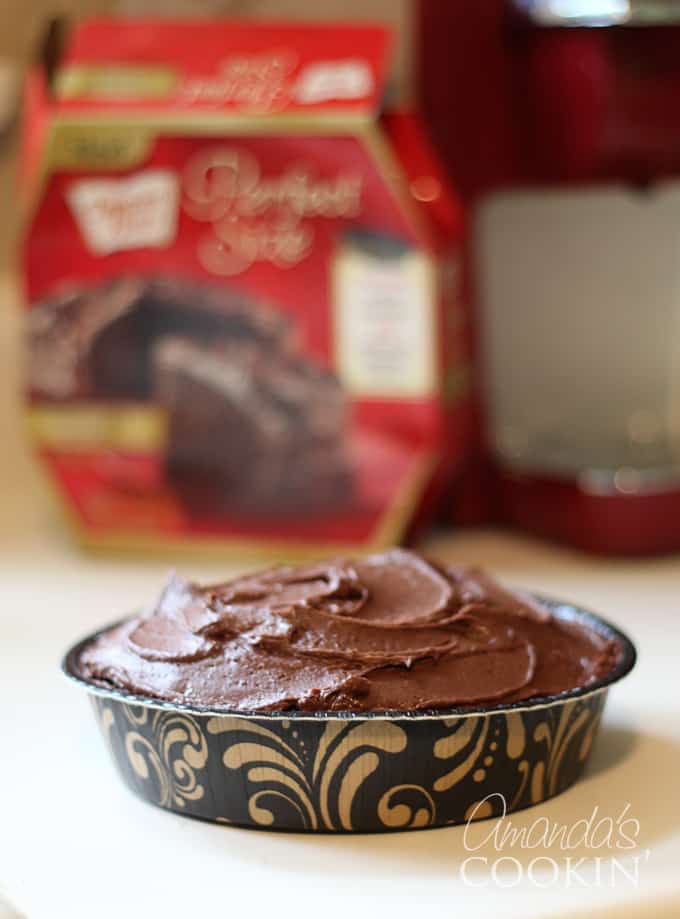 These reminded me of the Easy Bake Oven mixes from my childhood. Remember those? Except these are for the grown-up oven.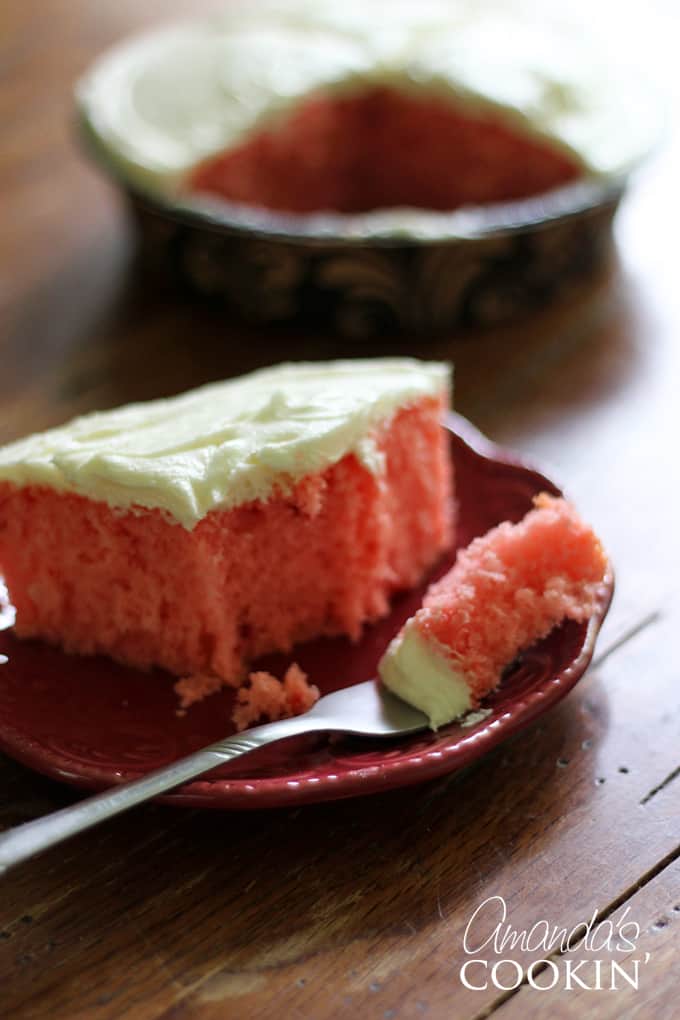 We have tried three of the five flavors so far and they have all been delicious and super easy to make.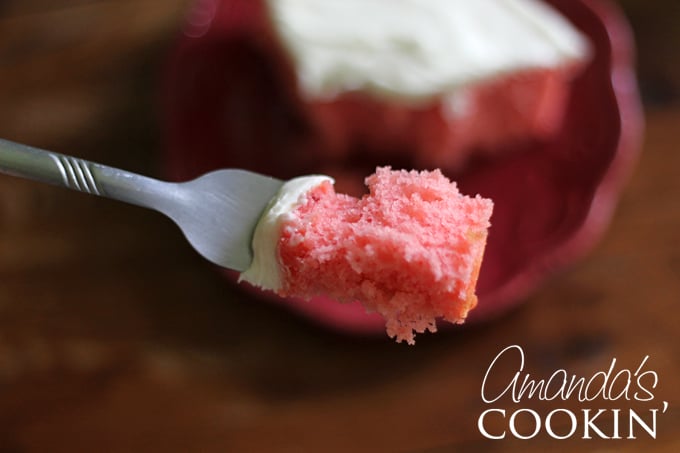 My son is heading off to college in a month and I think these would be perfect for him and his friends!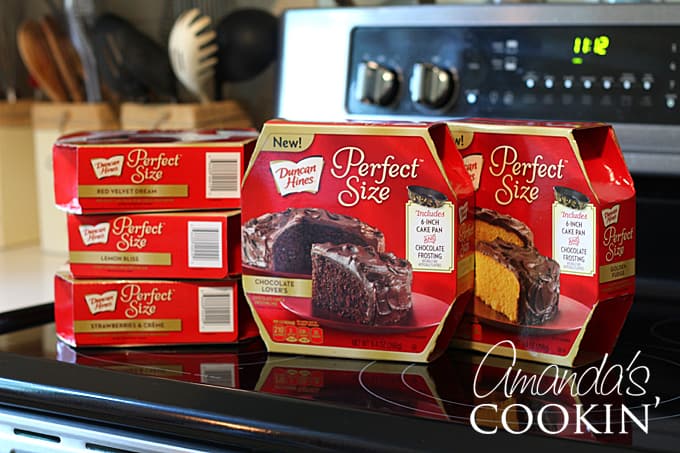 These mixes come in five different flavors and include a disposable cake pan and frosting mix. Everything you need to make a quick indulgent dessert.
Flavors include:
Chocolate Lover's (chocolate cake with chocolate frosting)
Red Velvet Dream (red velvet cake with cream cheese frosting)
Lemon Bliss (lemon cake with lemon frosting)
Strawberries and Crème (strawberry cake with cream cheese frosting)
Golden Fudge (golden cake with chocolate frosting)
Watch the video I made above to see just how easy it is to make this quick little cake. My husband and I tend to eat alone on Friday nights with all of our kids almost completely grown now. They are all off doing their own thing, so it's a great time for us to have date nights. Sometimes we go out, but sometimes we like to cook something together. These mixes are perfect for the two of us to indulge a little without having 8 servings left over!
Look for these mixes in the baking aisle at the grocery store, near the other cake mixes. What occasions can you think of that these would be perfect for?
Here's a few I thought of:
Date night
Kids having friends over
Baby's first birthday (a much smaller cake to smush!)
Afternoon tea
Coffee with your neighbor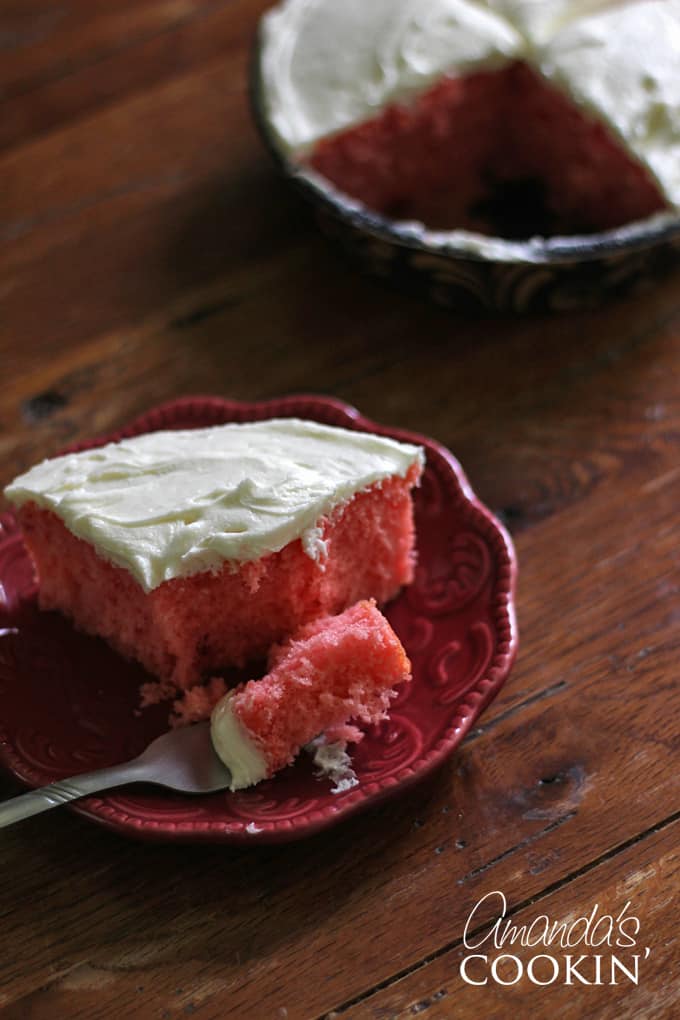 So now that I've tried 3 out of 5, I'll have to try the other 2, but I have no doubt they will be delicious.
Amanda Formaro is the crafty, entrepreneurial mother of four grown children. She loves to bake, cook, make kid's crafts and create decorative items for her home. She is a crafting expert and guru in the kitchen and has appeared online and in print publications many times over the years. She is also a craft book author five times over and product developer as well as the owner of
FunFamilyCrafts.com
. You can find her on social media by using the buttons to the left!
Latest posts by Amanda Formaro (see all)