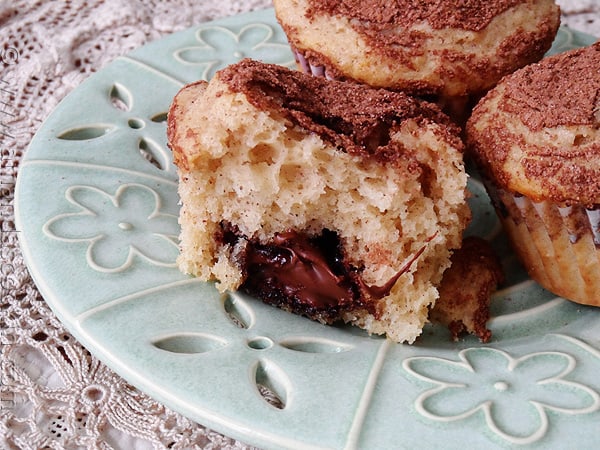 Muffins with Nutella filling, doesn't that sound fabulous? Well they are. In fact, when I told the boys that I had muffins with Nutella hidden inside, they dove on them. Each teenager ate 3 in one sitting. Needless to say these didn't last very long!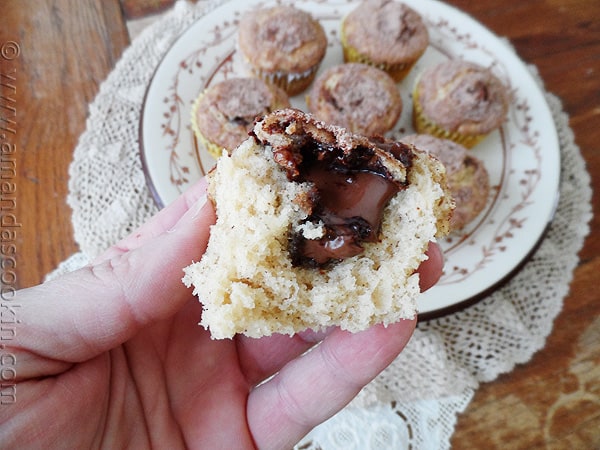 I originally pinned this recipe to my Pinterest breakfast board. it's from Damn Delicious. I made her recipe originally, see the photo above, which was very good. However, I think I messed up when I measured the sugar because the muffin itself was bland. Again, I'm pretty sure I mis-measured, but not completely positive.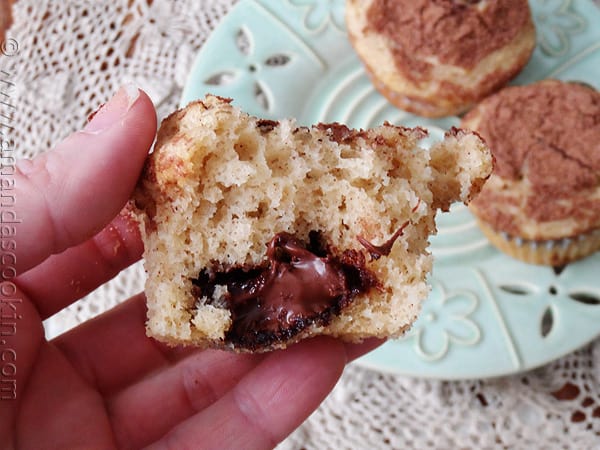 So I decided to make them again and change things up just a little. I added 2 tablespoons of sugar to the original measurement, eliminated the nutmeg, and changed the topping to a cocoa and sugar mixture instead of cinnamon.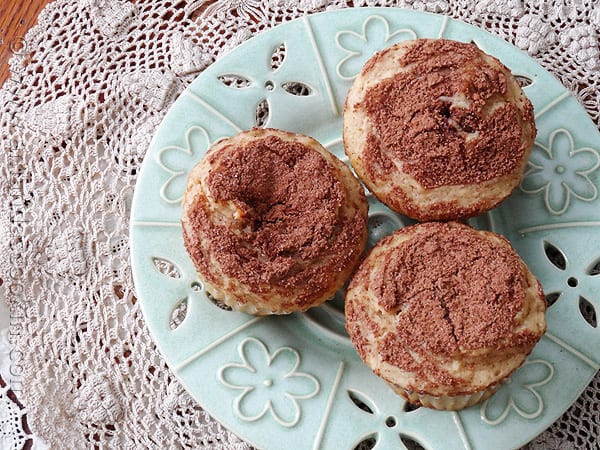 I also experimented with more Nutella. The additional Nutella was great, but the weight of a heaping teaspoon compared to a regular teaspoon made the Nutella sink down toward the bottom of the muffin. You can see that in these pictures.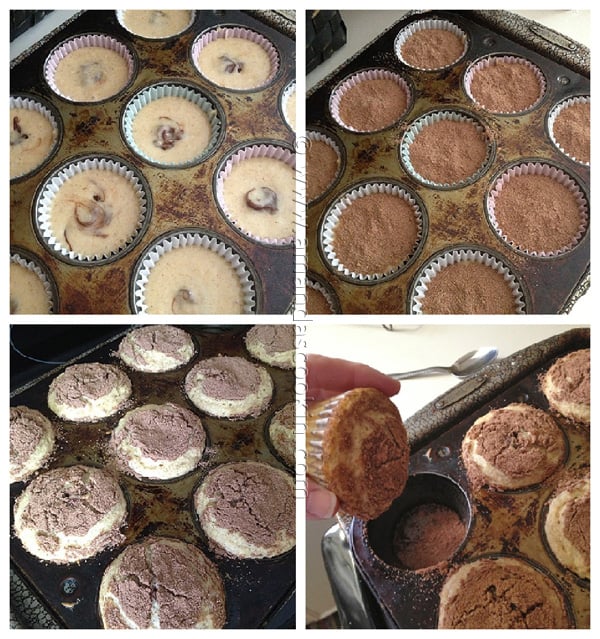 I actually made three batches and used a tablespoon of Nutella in the other batch. Way too much, totally sank and stuck to the bottom of the muffin papers. Not good.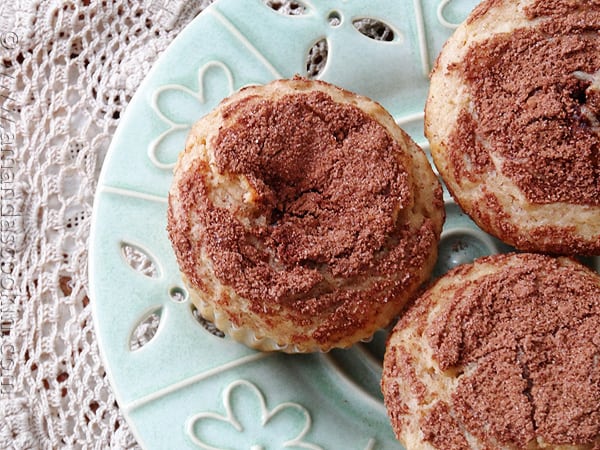 My only other change was to distribute the batter completely first, then add the Nutella and gently push it in. The original recipe states to divide the batter and sandwich the Nutella. I found my way easier, but either way will work just fine.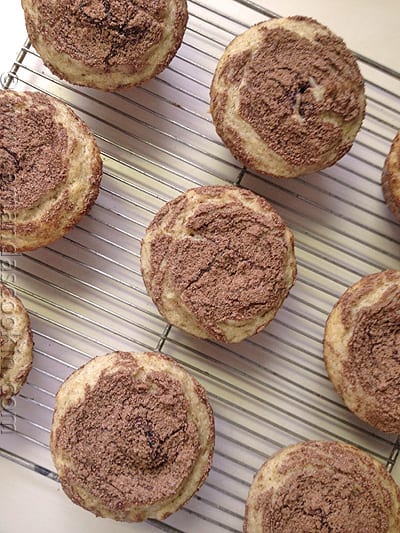 So for you, I give you my altered, tested and tested again recipe. No nutmeg, cocoa sugar and to keep that Nutella from sinking, just the right amount from the original recipe.
Enjoy!
More Muffins with Nutella
Nutella Swirl Banana Muffins – Tastefully Julie
Strawberry Nutella Muffins – Two Peas and Their Pod
Self Frosting Pumpkin Nutella Muffins – Phemomenon
More Nutella Recipes
Nutella Filled Peanut Butter Criss Crosses – Amanda's Cookin'
Nutella Peanut Butter Cookies – Amanda's Cookin'
Nutella Swirl Cheesecake Ice Cream – Amanda's Cookin'