This June in January Cake is absolutely beautiful! Packed with strawberries on top of a delicious white cake. This recipe is super simple and is always a crowd pleaser!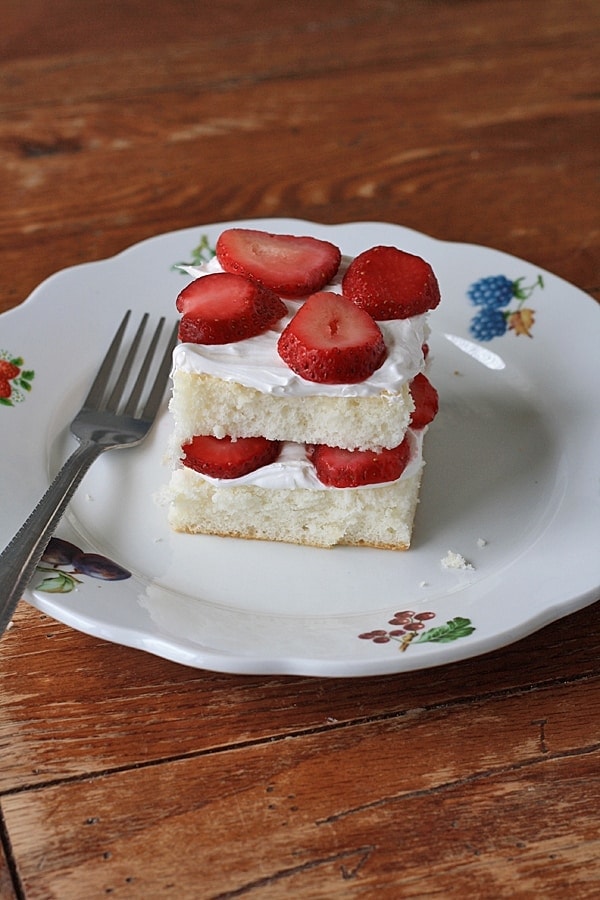 The idea behind this cake is that you can enjoy some June (strawberries you harvested or purchased and put in your freezer) in January when it's still cold and strawberries are out of season. Of course, it's not January anymore, but you can enjoy a piece of this beautiful dessert any time you want. And actually, it's almost June, so go ahead and enjoy some June in June Cake if you like! This vintage white cake could also be enjoyed with other fruits, either way it's a winner.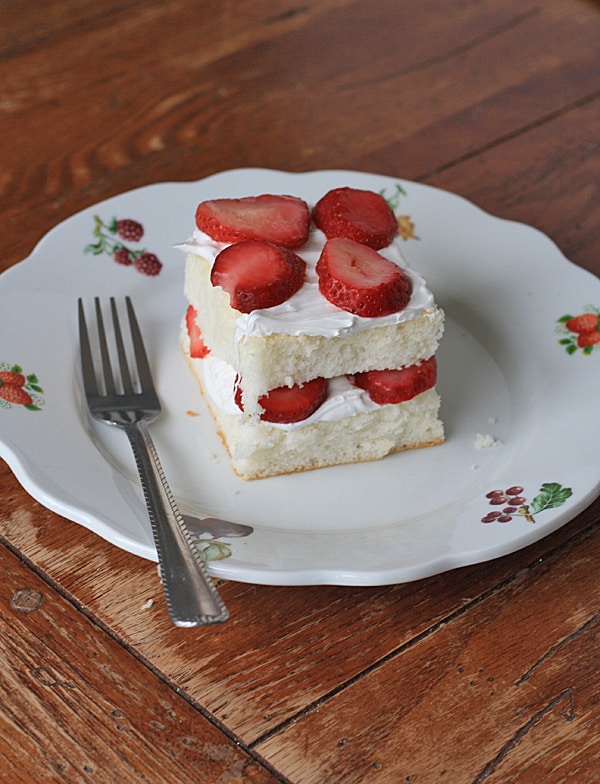 When I first came across this it was on Pinterest, I had saved it to my vintage recipes board. There wasn't much to the post, which I found on a site called Mid Century Menu. Since I wasn't completely sure if that vintage ad was all there was available, I used the info I found at that site to track it down. The post said that the recipe was from "Betty Crocker's How To Have The Most Fun With Cake Mixes, 1957". That's literally all the information that was available. I searched, and googled, and did image searches and everything came up dry.
Luckily for me, I'm in cahoots with the fine folks at General Mills. :) I work with Betty Crocker, Pillsbury, along with several other GM brands, and I do crafts for the Kix Cereal site. So needless to say, I have a few friends there. I reached out to my friend Julie at GM and she tracked down that recipe booklet for me. Turns out, this is all there was after all.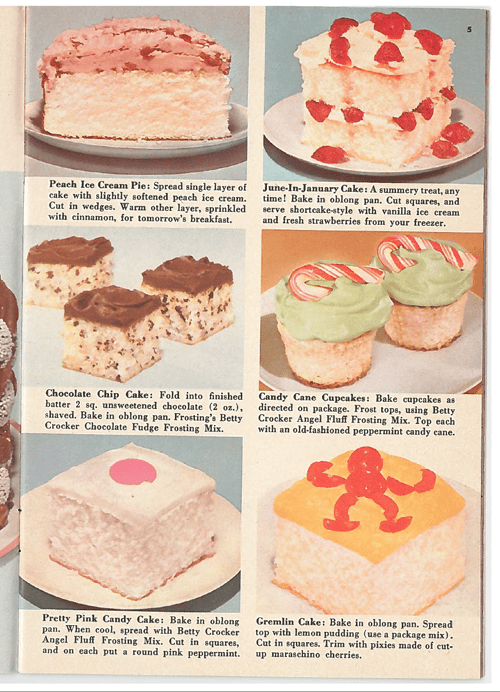 Here's the page from the booklet. it doesn't really say if they use a whipped topping, like a shortcake would, which they reference, or a white frosting. I went with a white frosting.
You can get the complete recipe for this June in January Cake  from me over at Recipe Lion.
Amanda Formaro is the crafty, entrepreneurial mother of four grown children. She loves to bake, cook, make kid's crafts and create decorative items for her home. She is a crafting expert and guru in the kitchen and has appeared online and in print publications many times over the years. She is also a craft book author five times over and product developer as well as the owner of
FunFamilyCrafts.com
. You can find her on social media by using the buttons to the left!
Latest posts by Amanda Formaro (see all)