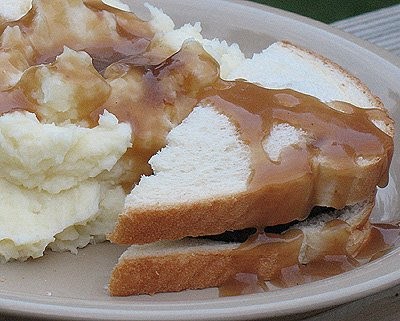 This is an old favorite in our house, one of my husband's favorite meals. It's very simple to put together, so simple it really doesn't require a recipe. Basically you cook hamburgers, either on the grill or fry them in a pan, then put the burger between two slices of bread. Cut the sandwich in half, spread apart on the plate and put a dollop of mashed potatoes in the middle. Add brown or beef gravy and you're done!
If the thought of this grosses your kids out, just put their burgers on buns as usual. :)
Need another comort food favorite? Try my Beef Stroganoff, Salisbury Steaks or my Chicken Fried Steak!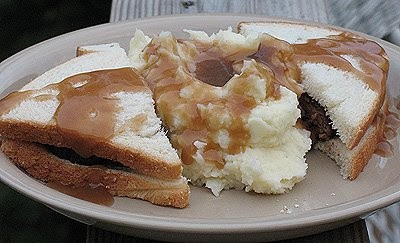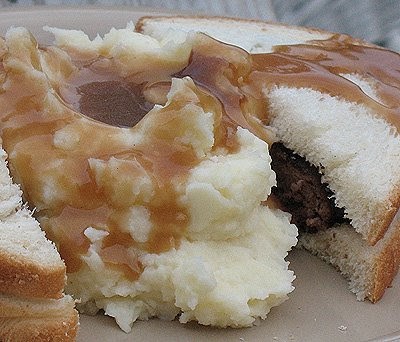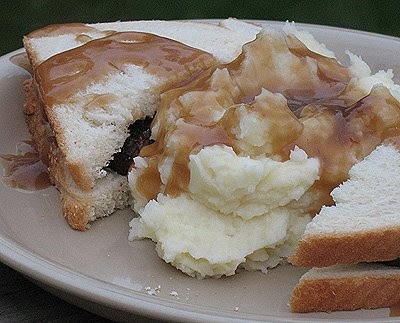 Amanda Formaro is the crafty, entrepreneurial mother of four grown children. She loves to bake, cook, make kid's crafts and create decorative items for her home. She is a crafting expert and guru in the kitchen and has appeared online and in print publications many times over the years. She is also a craft book author five times over and product developer as well as the owner of
FunFamilyCrafts.com
. You can find her on social media by using the buttons to the left!
Latest posts by Amanda Formaro (see all)