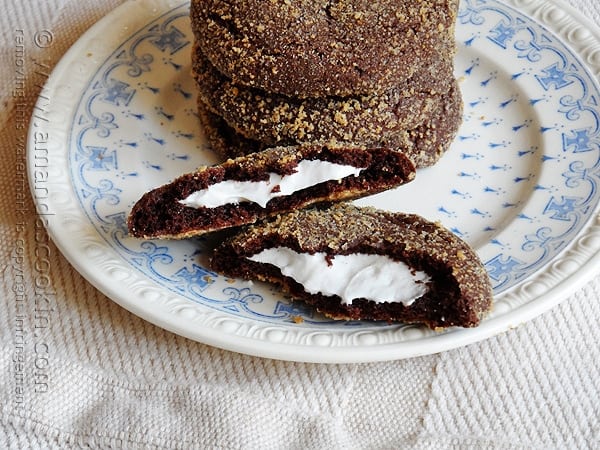 Rich and chocolatey, filled with gooey marshmallow and rolled in graham cracker crumbs, these cookies are irresistible! It didn't take long for the plate to clear when I set these out. They are nice and chewy and have plenty of sweet filling.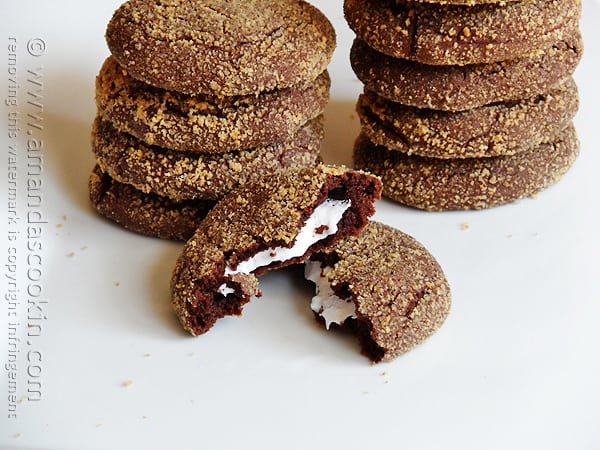 The fun folks at Betty Crocker invited several bloggers to create some great new recipes for the launch of their new cupcakes, cookies, etc. I was lucky enough to try out the new Hershey's S'mores Premium Cupcake Mix. But they didn't want me to just make cupcakes. They asked me to get creative. Hey. Creative is my middle name. :)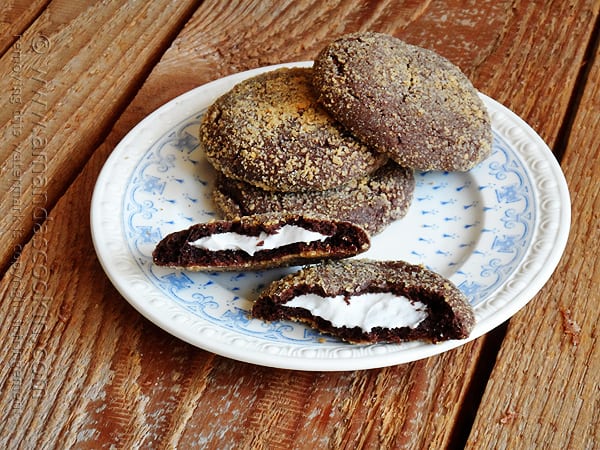 To make these you'll only need 3 ingredients. No joke! A box of Betty Crocker Hershey's S'mores Cupcake Mix, 1/2 cup of oil and one egg. Here's what the box looks like so you can grab one next time you're in the store!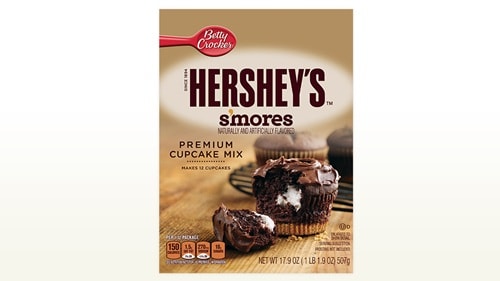 In a medium bowl, stir chocolate cupcake mix, oil and egg together until a dough forms and ingredients are well combined. Empty graham cracker crumb packet onto a small plate and set aside. Snip off the corner of the marshmallow packet.
Note: Both the graham cracker crumb packet and the marshmallow packet are included in the box.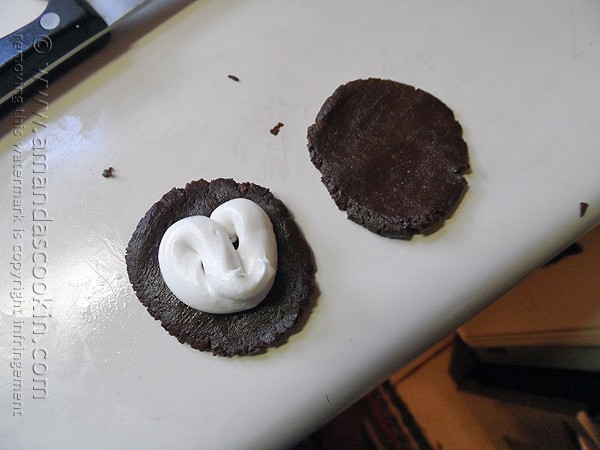 Use a standard cookie scoop to form a dough ball. Cut the dough ball in half. Roll one half in the palm of your hand and flatten it on a clean work surface. Squeeze out some marshmallow filling onto the flattened dough, just covering the center. Roll and flatten the other dough ball and place on top of the first one, sandwiching the marshmallow. Seal the edges with your fingers.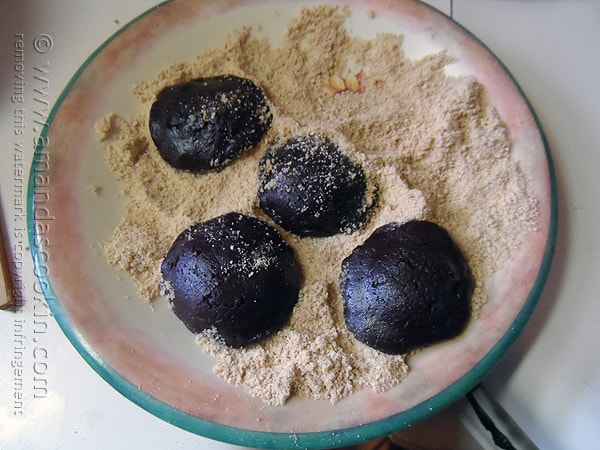 Lift the cookie and place it in the graham cracker crumbs, turning to coat. Place coated cookie on baking sheet. Repeat steps, spacing cookies about 1-inch apart. Bake for 12 minutes, surface will appear cracked.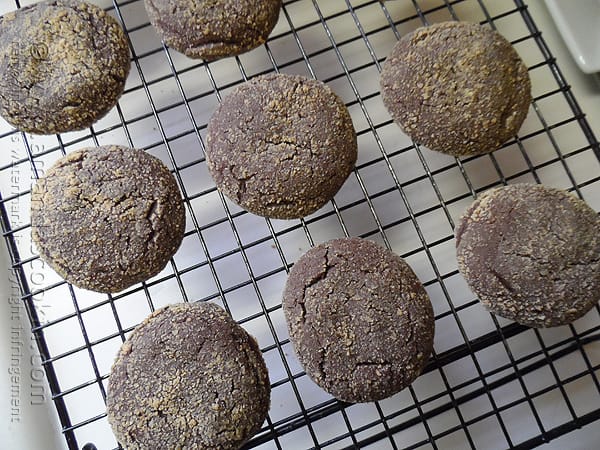 Remove from oven and cool on pan for 5 minutes. Remove to wire racks and cool completely. Caution: Filling is hot! These cookies can be enjoyed warm, but please allow them to cool for a total of 20 minutes before eating.
If you thought these cookies looked good, you might want to try my S'mores Bars. If it's the stuff in the middle that you really like, check out these Snickers Peanut Butter Cookies or these Nutella Filled Peanut Butter Criss Crosses!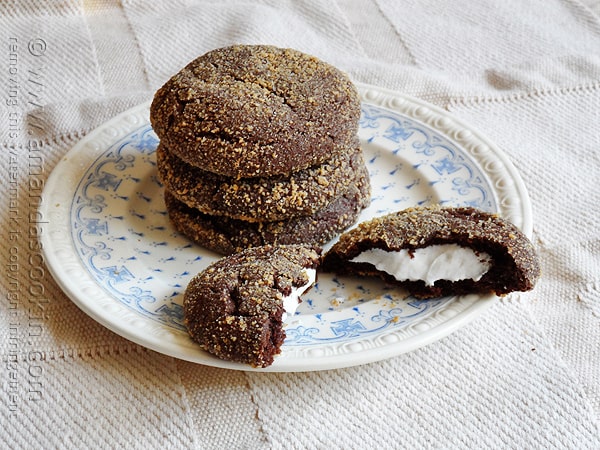 Disclaimer: This post contains only my own opinions, no one else's. I was paid for the time it takes me to put this post together, but loved every minute of it. ;-)