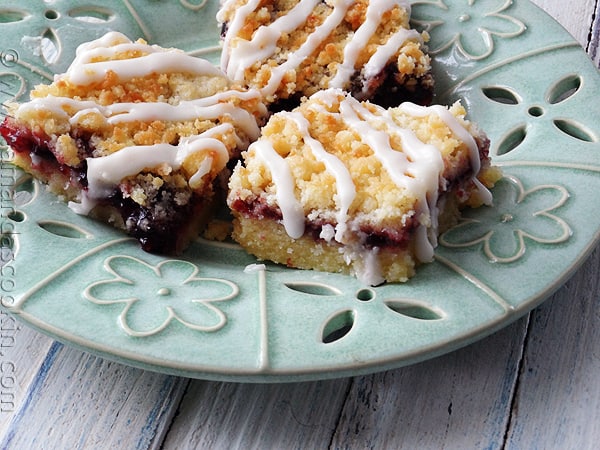 Layered with raspberry and cherry jams, sprinkled with a buttery streusel topping and drizzled with tempting glaze, these dessert bars are positively dreamy! Mix things up and use your own combination of jam flavors, or stick with one if you like.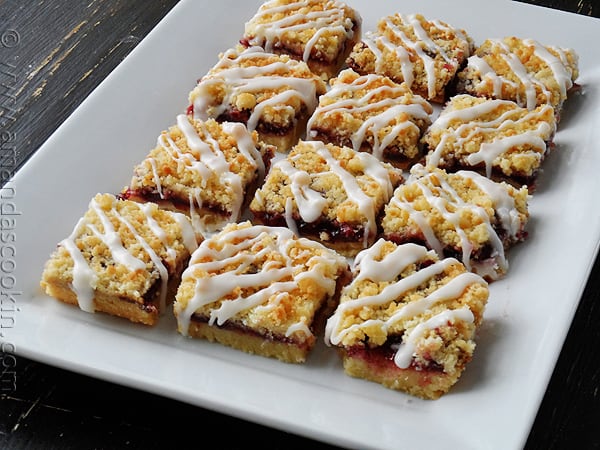 I'm pretty sure these are one of my favorite dessert bars to date. I've always been a cherry fanatic, and raspberry is right up there in my top 5 list. These would be great with any flavor that floats your boat though. Blackberry sounds amazing as does orange marmalade!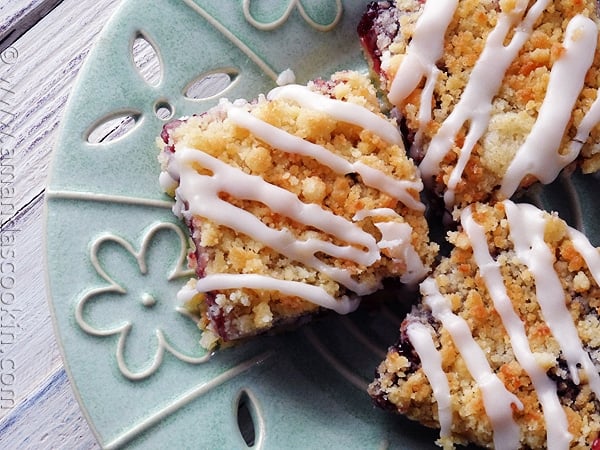 I love making dessert bars because they are so much easier than making batches of individual cookies and take a lot less time. They are totally portable, just cut them up and put them back in their original pan. They're even great for putting into lunch boxes or placing on a plate for after school. Perfect for serving with coffee or tea for when a friend stops by to chat.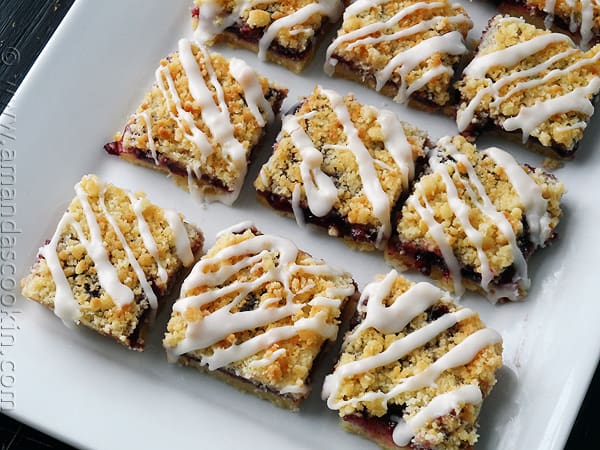 They're easy to make too. Print out the recipe below for the full instructions.

The basics are making the streusel and separating it. You'll press a portion of it into a baking pan.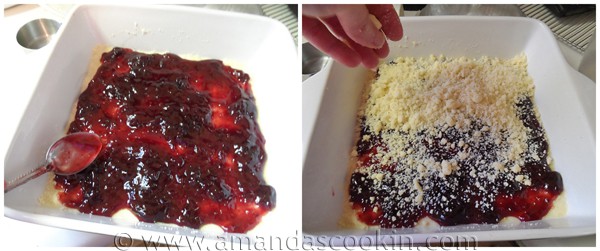 Then you'll add the jam and finish off by sprinkling the rest of the streusel on top. After it's baked and cooled, cut into bars and drizzle with glaze. YUM.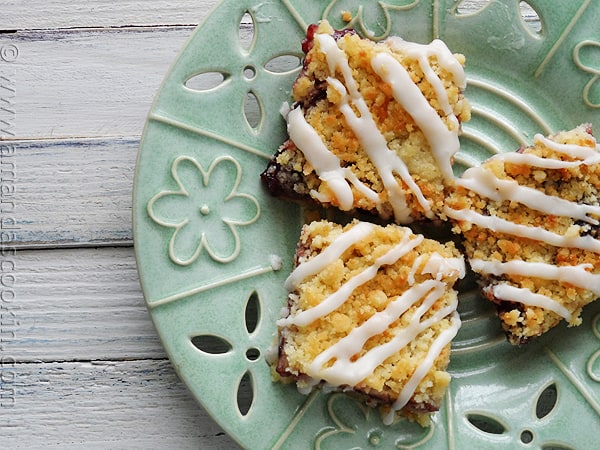 More Dessert Bars
Blackberry Cheese Streusel Bars
S'mores Bars
Peanut Butter Chocolate Chunk Bars
Tropical Magic Bar Cookies – Barbara Bakes
Choco-Cherry Cheesecake Cookie Bars – Big Bear's Wife
Chocolate Caramel Cashew Cookie Bars – Dollar Store Crafts