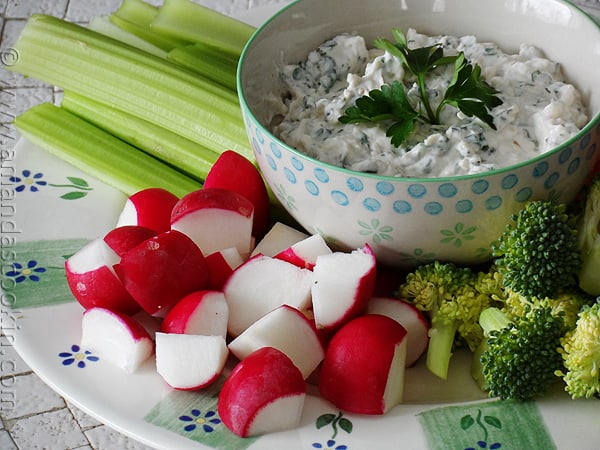 I'm always looking for good dip recipes, especially ones that work well for both fresh vegetable trays and as a cracker spread. It doesn't matter if it's a holiday, the big game, or a birthday party, there's always some sort of dip on my table.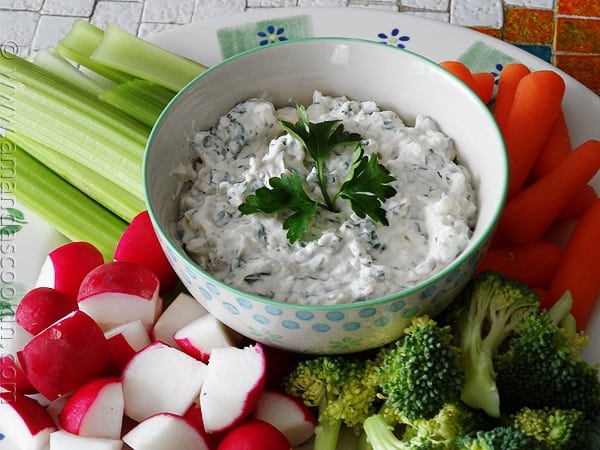 I found this Sargento cheese pesto dip recipe and had all the ingredients on hand to try it out. The recipe includes shredded parmesan cheese and Sargento mozzarella cheese. Usually when you think of a dip, the only cheese that comes to mind is cream cheese or even Ricotta cheese. Adding shredded cheese to a dip is a great way to thicken it up and make it ideal for crackers as well as vegetables.
While I did have Sargento Parmesan on hand, I was out of Mozzarella. So instead, I used their Mexican cheese blend and picked out the white jack cheese to use in this dip. I've never made pesto cheese dip before, or any other pesto dip recipe for that matter, so I was really pleased with how it turned out.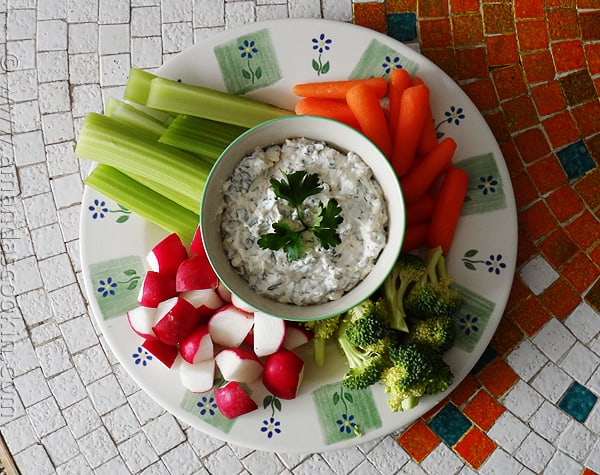 It has a tangy flavor and is thick enough to hold up to crackers and vegetables. A great recipe to add to my growing dip collection! This might make a nice addition to your Easter appetizer table this year.
More Dip Recipes
Ricotta Spinach Dip
Tomatillo Onion Avocado Salsa
Hot Fiesta Dip
Sargento did compensate me for the time I dedicated to making this recipe and putting this post together for you, however my opinions on flavor and preparation are 100% mine. :)