In early May I traveled to Universal Studios in Orlando for a blogger retreat with several amazing women. We had the pleasure of staying at Universal Orlando's Cabana Bay Beach Resort. I've been to Universal Orlando once before, but this time the Wizarding World of Harry Potter was open! There were several new attractions since I had been there last and we had a blast hanging out in the park!
This trip was sponsored in part by Universal Studios, Kia and Squatty Potty. The opinions expressed here are 100% my own.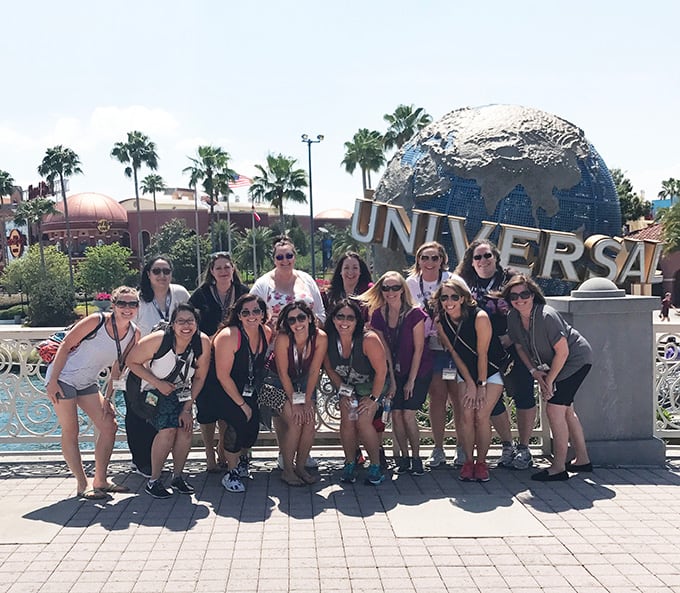 Bloggers at Universal Studios Orlando
Remember when you were a kid? If you had several siblings you probably remember your parents constantly doing a head count when you were in public places. That was us. Whenever we would stop at a gift shop or some of the group wanted to go on a ride, before moving on we had to make sure there was 14 of us! We won't talk about the time we left a few people in the group behind when we went back to Cabana Bay (eek). As it turned out they did let one of us know they were staying behind, but for a few minutes we felt like awful parents!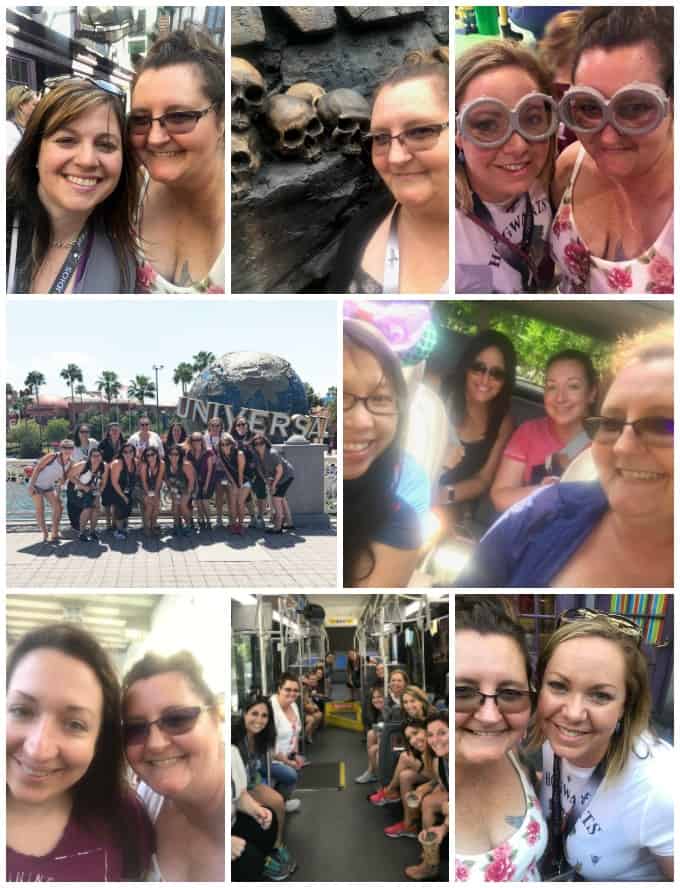 I've been on several retreats and have attended numerous blogging conferences, but this one was by far the most rewarding. While I had already met several of the attendees in person previously, there were still some I hadn't. We formed some real relationships here, and we each had a chance to get to know one another. While we spent each day from 8:00 am until 1:00 pm working, the afternoons and evening were spent walking and playing at Universal Orlando. All that walking gave us plenty of time to chat and learn about each other.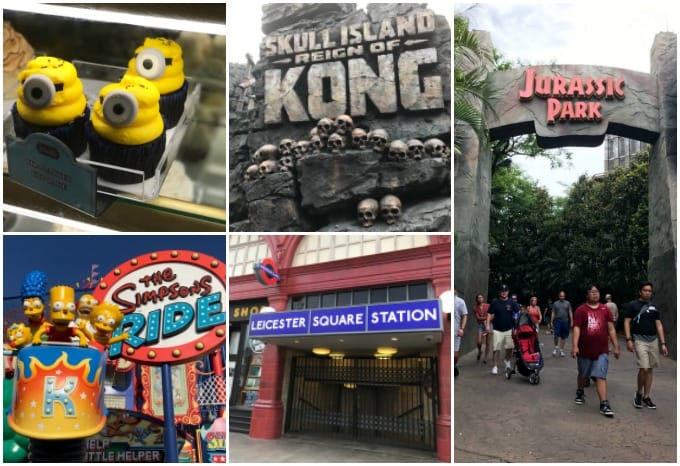 Universal Orlando Attractions
I was so excited when I saw Leicester Square Station within Harry Potter. I was born in Leicester, England so that was fun to see! There are so many fun attractions at Universal Orlando, I captured a slim few in these pictures. Loved the Skull Island ride and walking through that amazing Jurassic Park gate!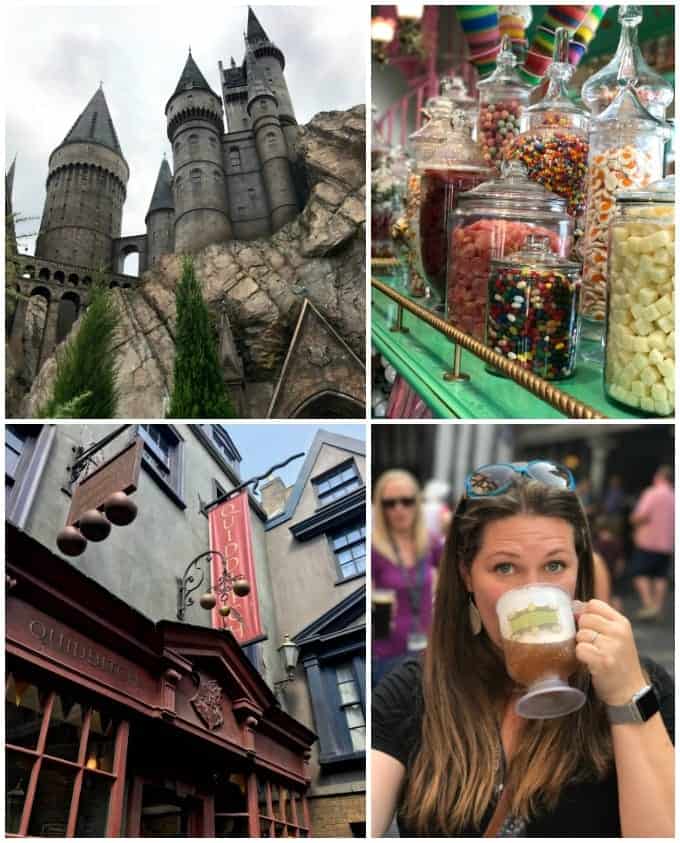 The Wizarding World of Harry Potter was nothing short of absolutely amazing! It's like you are completely immersed in the magical world that Harry and his friends live in. The shops. The candy. The butter beer! Oh you must try a butter beer. It's non-alcoholic with a deliciously sweet butterscotch taste that reminds me of cream soda. Yum!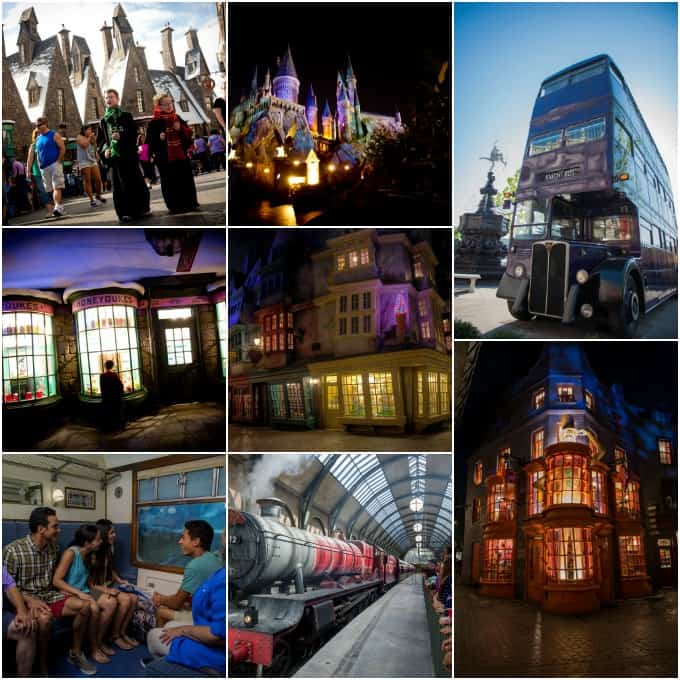 The castle was an absolute treasure. While there is a ride inside, you can walk through the line and tour the castle, then if you choose not to ride you can exit right there. I realized I was so immersed in the experience that I was sending videos and photos out via Snapchat and didn't save them to my phone! I will be hitting Universal Orlando again however, so next time I'll be sure to grab those pictures for you.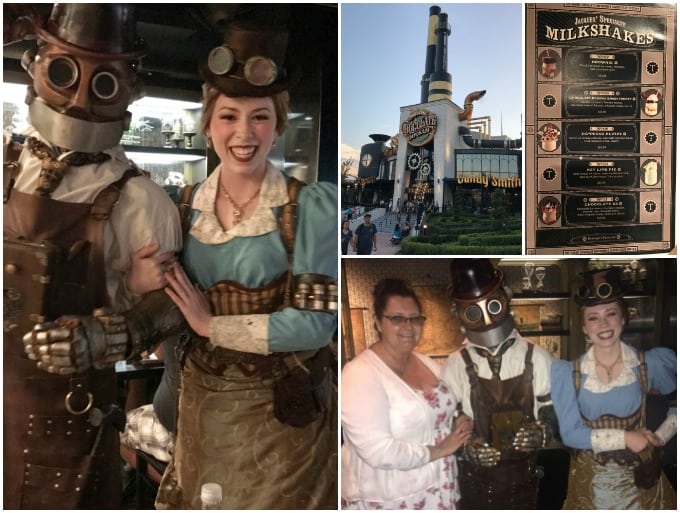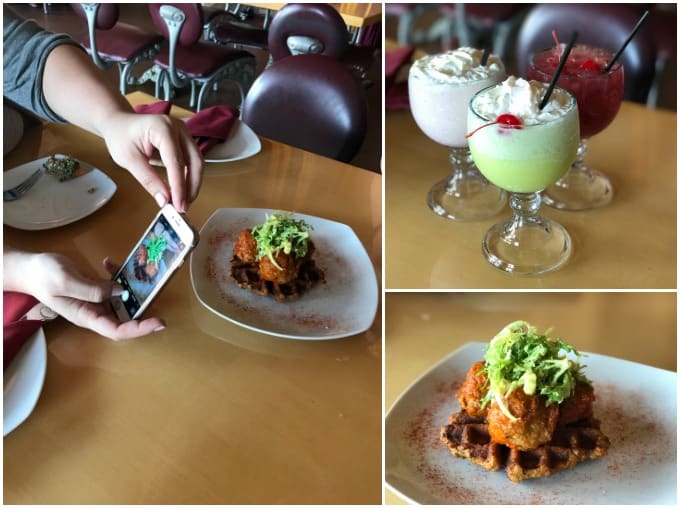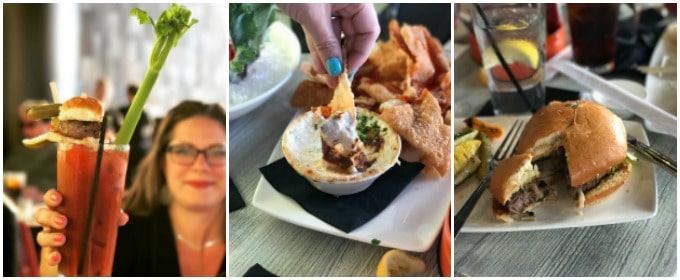 A Sampling of the Food
Oh the food! We had a blast eating out way through Universal Orlando. So many delicious stops along the way. We ate dinner at The Toothsome Chocolate Emporium which has two pages of their menu dedicated to extreme milkshakes!
We had lunch at Mythos Restaurant which had a big selection of amazing appetizers which were perfect for a table full of photo taking bloggers.
Our last night there we had dinner at The Cowfish Sushi Bar which was just as amazing as the previous two! Between the massive bloody mary's (complete with their own mini hamburgers) and the delicious hamburger, I don't know what I loved best.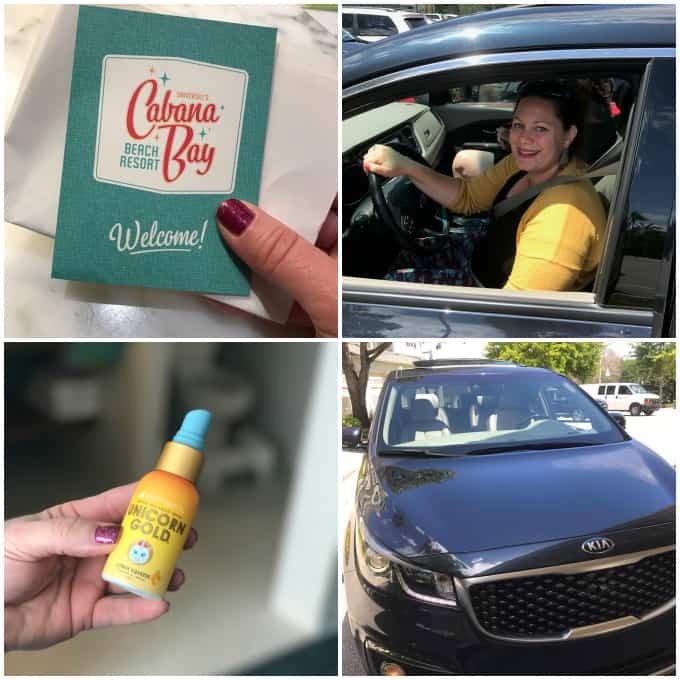 Super Comfortable Accommodations
I have to give special thanks to all of our sponsors that helped make this trip possible and memorable! I normally don't sleep well in hotels. In fact, I was a little anxious about this trip because it was 5 days long and I was worried I would be exhausted by the end of the trip. Three days is usually my limit.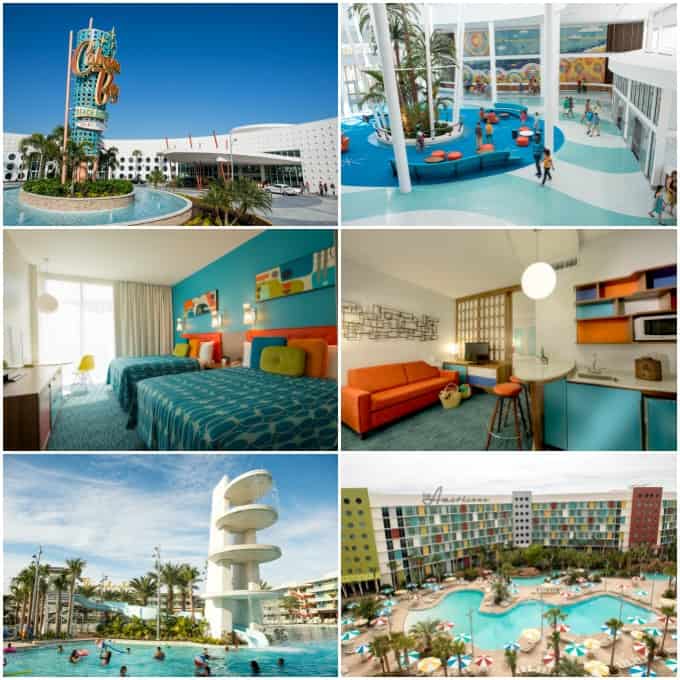 However, I must say that the Cabana Bay Beach Resort had the most comfortable bed I've ever slept in at a hotel! I slept well every single night, and that's truly saying something, believe me. I loved the retro 50's decor as well, so fun!
We also had the opportunity to drive around in three brand new Kia's. We had a car, SUV and a minivan and I was really impressed by all the options each one had! Super comfortable, and after having the chance to drive one, I can absolutely say that they handled beautifully.
Finally I have to say thanks to Squatty Potty. It's a topic that everyone giggles about, but honestly it can be something that causes anxiety for some. What you ask? Pooping in a hotel room when having a roommate. Let's face it, the more retreats and conferences that we as bloggers attend, the more often we will be sharing rooms with fellow bloggers. Stinking up the bathroom is embarrassing and can actually cause people to "hold it in" until they are alone, and that's not good for you. We were given Unicorn Gold spray to use in the toilet water before going to the bathroom, and I was amazed that it really did work! It's become a permanent addition to my travel bag.
I had an absolute blast at Universal Orlando and really can't wait to go back again! Who knows, my next installment may be a foodie trip through the park. Stay tuned!
Amanda Formaro is the crafty, entrepreneurial mother of four grown children. She loves to bake, cook, make kid's crafts and create decorative items for her home. She is a crafting expert and guru in the kitchen and has appeared online and in print publications many times over the years. She is also a craft book author five times over and product developer as well as the owner of
FunFamilyCrafts.com
. You can find her on social media by using the buttons to the left!
Latest posts by Amanda Formaro (see all)