In preparation for Thanksgiving, I've decided to pull out some of my favorite recipes that work great for holidays! Cranberries, pumpkin and so much more, I just love Thanksgiving, the food that accompanies it, and the family that surrounds it. I hope you all have a joyous Thanksgiving feast!
(If you are looking for some Thanksgiving crafts be sure to visit my craft blog!)
Here are some of my favorite Thanksgiving recipes. Now I haven't included any main dish recipes here, but I will tell you that last year we roasted a 28 pound monster. I brined it and it was incredible! I bought the same brine this year, though I know you can make the brine yourself, I was really happy with the brine I get from Spice Hunter. This is not a paid mention, just telling you what we had and loved enough to buy again!
Here are the recipes – Use the numbered text links below the picture to get to the recipes. 
Below mine at the end of the post you will see even more recipes listed. If you have a blog and would like to play along, see the instructions at the end of this post. If you are just looking for recipes, I hope you enjoy!
1. White Chocolate Cranberry Coffee Cake
2. Cherry Cream Cheese Coffee Cake
3. Cranberry Pumpkin Coffee Cake
4. Cranberry Streusel Coffee Cake
1. Pumpkin Cranberry Muffins with White Chocolate Chunks
2. Banana Upside Down Muffins
3. Peach Almond Bread with Cinnamon Topping
4. Vanilla Maple Butternut Muffins
Bacon and Green Onion Frittata with Smoky Gouda
2. Eggs Baked in Ramekins
3. Quick Orange Rolls
4. Raisin Bread French Toast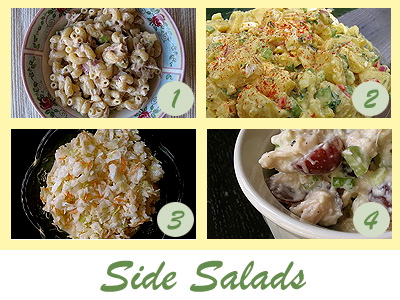 1. Easy Tuna Pasta Salad
2. Shout Hallelujah Potato Salad
3. KFC Coleslaw
4. Chicken Salad with Grapes
Pull Apart Cornmeal Dinner Rolls
2. Pull Apart Dinner Rolls
3. Katie Kinser's French Bread
4. Simple One Hour Homemade Bread
1. Homemade Baker's Square French Silk Pie
2. Perfect Pumpkin Pie
3. Brownie Mosaic Cheesecake
4. Amanda's Espresso Chocolate Pie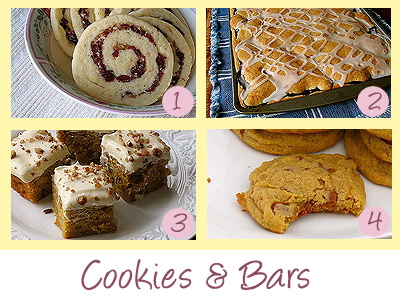 1. Cranberry Orange Spiral Cookies
2. Blackberry Pie Squares
3. White Chocolate Pumpkin Blondies
4. Cinnamon Chip Pumpkin Cookies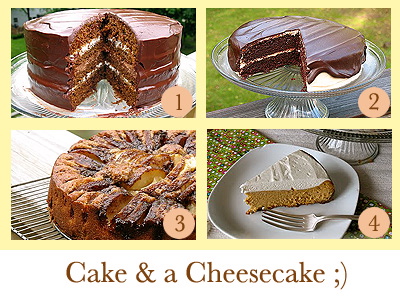 Amanda's 4 Layer Chocolate Dappled Pumpkin Cake
2. Chocolate Cake w/ Peanut Butter Frosting and Chocolate Topping
3. Greek Apple Pastry
4. Pumpkin Cheesecake with Rum Whipped Topping
(If you enjoyed this post, I'd truly appreciate a stumble, Digg, facebook share, whatever you like! :) )
---
NEW! Be sure to subscribe to my newsletter, Foodie in the Craftroom, to receive updates and tips from both Amanda's Cookin' and Crafts by Amanda! Visit http://www.amandascookin.com/p/subscribe-to-newsletter.html
Amanda Formaro is the crafty, entrepreneurial mother of four children. She loves to bake, cook, make kid's crafts and create decorative items for her home. She is a crafting expert and guru in the kitchen and has appeared online and in print publications many times over the years. She is also a craft book author five times over and product developer as well as the owner of
FunFamilyCrafts.com
. You can find her on social media by using the buttons to the left!
Latest posts by Amanda Formaro (see all)